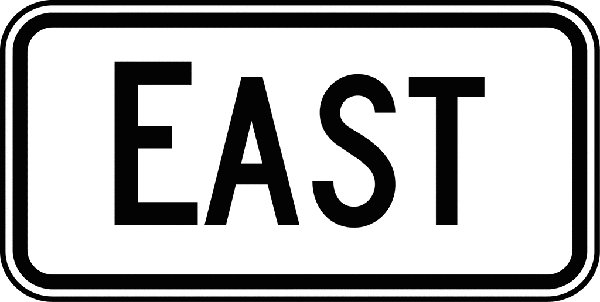 Fashion-Schools.org is excited to bring you our 2020 Fashion Merchandising School rankings. Each year, we compile a list of the top list of the Top Fashion Merchandising Schools and Colleges in the United States. Our definitive ranking of the top fashion merchandising schools in the U.S. is based on factors like the schools' admission data, graduation success, reputation and an extensive proprietary survey conducted with school & industry stakeholders. In addition to our Top 50 National rankings, we are happy to provide regional rankings as well.
Below you'll find the Top 10 Fashion Merchandising Schools in the East.  We define the East Coast as Virginia, Rhode Island, Maryland, Pennsylvania, New York, Delaware, Connecticut, Massachusetts, Vermont, New Hampshire, New Jersey and Maine. 
For an explanation of ranking criteria, click here.
Fashion Institute of Technology

The Fashion Institute of Technology (FIT) was founded in 1944. A member of the State University of New York (SUNY) system, FIT is home to more than 9,000 students enrolled in 37 majors and 12 certificate programs across five schools. They include the School of Art and Design, Jay and Patty Baker School of Business and Technology, the School of Liberal Arts, the School of Graduate Studies, and the School of Continuing and Professional Studies. The School of Art and Design offers a number of fashion programs for aspiring designers of all kinds.

New in 2018, FIT was awarded accreditation of it's business programs by the Accreditation Council for Business Schools and programs. Less than 50% of US higher education institutions with business schools are accredited. Within FIT's Baker School of Business and technology, programs in Marketing Communications, Cosmetics & Fragrance Marketing, Fashion Business Management, Home Products Development, International Trade and Marketing for Fashion Industries, Production Management: Fashion & Related Industries, and Textile Development & Marketing all received accreditation.

Students may choose from multiple degree levels including the AAS, BFA, BS, MA, and MPS. In addition, FIT offers one- and two-year options for AAS students and credit and non-credit Certificates. An international option in Florence is on the menu for fashion design students pursuing an AAS degree, and an option in Milan/New York is available for knitwear and sportswear students pursuing a Baccalaureate degree.

AAS degree programs for aspiring fashion designers include Accessories Design, Fashion Design, Illustration – Fashion and General Illustration options, Jewelry Design, Menswear, Textile Development and Marketing, and Textile/Surface Design. Baccalaureate (BFA and BS) degree programs include Accessories Design, Fabric Styling, Fashion Design (Children's Wear, Intimate Apparel, Knitwear, Special Occasion, and Sportswear, and Knitwear options), Technical Design, Textile Development and Marketing, and Textile/Surface Design.

Graduate programs for aspiring fashion designers include an MA in Fashion and Textile Studies: History, Theory, Museum Practice and credit Certificate programs include CAD for Fashion Design - Art, Draping, Gemology, Haute Couture, Ladies Tailoring, Leather Apparel, Millinery, Patternmaking, and Performance Athletic Footwear. Minors are available in Ethics and Sustainability, and Fashion Studies, and Non-credit Certificates include Computer Essentials for Fashion Design, Fashion Styling, Wardrobe Technician and Costume Design Specialist, and Certified Technical Designer.

All FIT Fashion Design students have the opportunity to study abroad in Florence, London, Milan, Nottingham, England, Melbourne, Australia, or Hong Kong. Students also have the opportunity to intern at local, national, or international companies, and all students may participate in the Annual FIT Fashion Show.

Cornell University

Cornell University was founded in 1865. The school established the first four-year schools of hotel administration and industrial and labor relations, and it awarded the world's first degree in journalism and the first doctorates in electrical and industrial engineering. Home to nearly 22,000 students, today the school offers 80 undergraduate majors, 90 minors, and 108 graduate fields of study across 14 colleges and schools and 100 academic departments.

The College of Human Ecology, Department of Fiber Science & Apparel Design (FSAD) is home to a unique collection of fashion programs that combine "design, art, biology, chemistry, engineering and social science concepts and methods" with the long-term goal of "effecting change in design, in materials, in people's health and well-being, in manufacturing, in economic vitality, and in the environment." Undergraduate offerings include BS degrees in Fashion Design, Fiber Science, Fashion Design Management, and a Dual Degree.

The Dual Degree Program allows students to earn a BFA and a BA from the College of Arts and Sciences, a BS from the College of Human Ecology or a BS from the College of Engineering. A Minor in Fiber Science is also on the menu. Graduate offerings include MA and PhD degrees in Apparel Design, MS and PhD degrees in Fiber Science, and an MPS in Human Ecology. The MPS program offers a Focus (graduate field) in Fiber Science and Apparel Design.

The Department of FSAD maintains the Cornell Costume and Textile Collection, which features "more than 10,000 items of apparel dating from the eighteenth century to the present, as well as a substantial collection of ethnographic textiles and costume." The Department is also home to the Cornell Institute of Fashion and Fiber Innovation (CIFFI), which was established to "advance knowledge and foster collaborations between academia and industry in the areas of fashion design, marketing and culture, fiber science, technology, and materials testing."

In addition to access to the Textile Collection and CIFFI, FSAD students have the opportunity to compete for the Cornell Design Award and display their collections at the Cornell Fashion Collective Runway Show. 2018 held the 34th running of the fashion show, which nearly 150 students participated in; with 29 student designers.

The New School's Parsons School of Design

The New School was founded in 1896 by American Impressionist William Merritt Chase. Back then, the school was known as The Chase School, and later as New York School of Fine and Applied Art. Today, The New School/Parsons (named after the famous Parsons Table) is home to more than 10,000 students enrolled in 138 degree programs, diploma programs and majors, and more than 50 minors across five colleges. New School colleges include the Eugene Lang College of Liberal Arts, College of Performing Arts, Schools of Public Engagement, The New School for Social Research, and Parsons School of Design.

Located in a major world fashion hub like New York City, gives Parsons' students access to resources, events and people unattainable in many parts of the country.

The Parsons School of Design consists of 6 separate schools, which include the School of Art & Design History and Theory, the School of Art, Media and Technology, the School of Design Strategies, the School of Constructed Environments, the School of Fashion, and Parsons Paris.

Options for aspiring fashion designers include a Certificate, and AAS and BFA degrees in Fashion Design, an AAS in Fashion Marketing, a BFA Integrated Studies, an MA in Fashion Studies, and an MFA in Textiles or Fashion Design and Society. AAS students study Accessories Design, Drawing, Fashion, Materials and Fabrication, Sustainable Design, and Textiles. BFA students will also study Accessories Design, Drawing, Fashion, and Sustainable Design as well as Fashion History, Theory, and Criticism, Materials and Fabrication, and Textiles. BFA Fashion students also have the opportunity to complete the program at Parsons Paris.

BFA in Integrated Studies students can study everything from Fashion and Textiles to Urban Design. MA in Fashion Studies students can study everything from Branding, Fashion and Textiles to Materials and Fabrication. The MFA in Fashion Design and Society highlights Fashion, Fashion History, Materials and Fabrication, Physical Computing/Wearable Technology, Sustainable Design, Textiles, Design Research, and more. All programs offer the opportunity to study at Parsons Paris, participation in the Annual Fashion Show, and the opportunity to work with 560—the Parsons School of Design magazine.

Notable program alumni include Anna Sui, Donna Karan, Marc Jacobs, Isaac Mizrahi, Mark Badgley and James Mischka, Narciso Rodriguez, and many others.

Drexel University

Drexel University was established in 1891 by Philadelphia financier and philanthropist Anthony J. Drexel. The school, which began as Drexel Institute of Art, Science and Industry, is home to 25,595 students enrolled in more than 200 degree programs across 15 colleges and schools. The Antoinette Westphal College of Media Arts & Design is home to the Department of Fashion, Product and Design & Merchandising.

The Department offers several programs for aspiring fashion designers. Offerings include a BS and an MS in Fashion Design. Students may enhance their degree by opting for a Minor in Retail. Administered by the Design & Merchandising (D&M) program, the Minor "provides basic foundations in retail operations, buying and merchandise planning and e-commerce." A BS in D&M is also on the menu.

Fashion design students also have access to "studios and specialized labs" at the school's URBN Center, they have access to the Robert and Penny Fox Historic Costume Collection (FHCC), and students may enroll in the study abroad program which may take them places such as London (London College of Fashion), England, and Florence. In addition, students may submit their creations to national and international competitions each year, and upon completion of the program, they have the opportunity to show their final collections in the Department's Annual Fashion Show.

The 2018 show will be held at the headquarters for Urban Outfitters. The show runs to two separate audiences and features designs this year from 34 separate designers; and the show is collaboration with several other Drexel University departments.

LIM College

LIM College was founded by Maxwell F. Marcuse in 1939 as the Laboratory Institute of Merchandising (LIM). The school, which became LIM College in 2009, is home to ~1,800 students enrolled in associate, bachelor's & master's degree programs in several fashion-focused majors.

There are a variety of programs for aspiring fashion merchandisers. Offerings include Associate in Applied Sciences (AAS), Associate in Occupational Studies (AOS), and Bachelor of Professional Studies (BPS) and Bachelor of Business Administration degrees (BBA) in Fashion Merchandising, and Bachelor of Science degrees (BS) in International Business & Fashion Media. Bachelor of Business Administration (BBAs) in Visual Studies, Marketing, Management, & the Business of Fashion are also available.

Graduate offerings include Master of Professional Studies (MPS) degrees in Fashion Merchandising & Retail Management, Fashion Marketing, the Business of Fashion, and Global Fashion Supply Chain Management.

Among the minors offered are: Beauty, Digital Business, Event Planning, Fashion Styling, Interior & Home Concepts, Photo Styling & Set Design, Digital Design & Photography, Global Studies, and Sustainability.

Program highlights include participation in the Annual Fashion Show, optional membership in the Fashion Show Production Club, the Fashion Styling Club and other organizations, and study abroad opportunities on 4 continents.

Marist College

Marist College was founded in 1929. It is home to more than 6,500 students enrolled in more than 140 degree programs and minors across seven schools. The School of Communication and the Arts offers several programs for aspiring fashion designers. Offerings include a BFA in Fashion Design and a BS in Fashion Merchandising with a Product Development Concentration. The Marist College Fashion Program is pleased to offer a Masters of Science degree in Global Fashion Merchandising in collaboration with Mod-Spe Paris, the Fashion Business School.

Short-term studies to Europe and Asia, and full semester abroad studies in London, Paris, Florence & Hong Kong round out the students education. Fashion Design majors may also earn their degree in Florence, Italy or choose a Minor in Merchandising or Product Development.

Marist's strength in internship placement, and unusual depth of internship opportunities, derives from our close proximity to New York City. In the fashion capital of the world, students have access to a wide variety of work environments. Fashion students have completed internships at companies such as Michael Kors, BCBG, Chanel, Harpers Bazaar, Macy's, Nordstrom, Ross Stores and Ralph Lauren and the Silver Needle Runway Show.

The School of Communication and the Arts encourages all students to complete two internships, which will give them a strong advantage when it comes to job opportunities. Fashion Program alumni have been hired by companies such as Ann Taylor, BCBG, Chanel, Donna Karan, GAP, Kate Spade, Michael Kors, MTV, Perry Ellis, Saks Fifth Avenue, Tahari, Tory Burch, and many more.

New York University - Steinhardt School of Culture, Education, and Human Development

The Steinhardt School of Culture, Education, and Human Development is a private university located in New York City, NY and is the secondary liberal arts and education school of New York University.  Established in 1890, the Steinhardt School offers bachelor's master's, advanced certificates, and doctoral degrees in applied psychology, art, education, health, media, and music.  Over 2,500 undergraduates are enrolled and with more than 3,300 graduate students, Steinhardt is the largest graduate school in NYU.  

Steinhardt offers a Master of Arts in Costume Studies as well as a dual master's degree combining Costume Studies and Library Science.  Costume Studies includes courses in exhibition and museum topics, art theory and criticism, and decorative arts, as well as plenty of fieldwork and research.  Faculty teach courses in costume and textile history, and expose students to unique collections of costumes and accessories at leading institutions throughout New York.  Graduates of the MA Costume Studies and Library Science dual degree may find careers as specialists/scholar-librarians in academic and research institutions, or as archivists in libraries, museums, publishing houses, and fashion companies.

In addition to their regular coursework, students will complete an internship as part of their graduate program.  Past internships have been offered at prestigious cultural institutions in New York including the Costume Institute at the Metropolitan Museum of Art (The Met), the Cooper-Hewitt National Design Museum, the Museum of the City of New York, and the New-York Historical Society.  Internship coordinators assist in securing internships with respected museums, fashion designers, design firms, magazines, and more.  Steinhardt is proud that their highly sought after students are able to gain practical experience, valuable professional contacts, and a unique perspective on possible careers in the art world via these one of a kind internships.

University of Delaware

The University of Delaware (UD) was chartered in 1833 and it is currently home to more than 20,000 students enrolled in more than 300 degree programs across seven schools. Within the College of Arts & Sciences you will find the Department of Fashion & Apparel Studies (FAS).  The FAS department is home to approximately 400 undergraduate majors, split between studies in Apparel Design and Fashion Merchandising.  The department also offers minors in Fashion History and Culture, Fashion Management, and Sustainable Apparel and Textile Innovation.   In the area of graduate studies, the department offers a Master of Science in Fashion and Apparel Studies with thesis and professional project options.  There is even an online graduate certificate program Socially Responsible and Sustainable Apparel Business.  This award winning degree addresses labor and environmental problems in the global supply chains for the apparel, textile, and footwear industries.

Program highlights include the opportunity to complete an internship at home, overseas, or both and the UD Visiting Student Program. This "cooperative arrangement between the University of Delaware (UD) and the Fashion Institute of Technology (FIT)" allows students to attend FIT for one year and apply coursework towards the BS program at UD. In addition, the Department of Fashion & Apparel Studies introduced its very first Fashion Week this year. Students have the opportunity to participate in Fashion Week as well as the annual Synergy Fashion Group Student Fashion Show.

Virginia Tech University

Founded in 1872, Virginia Tech University more than 250 degree programs to more than 33,000 students across 10 colleges and schools. The College of Liberal Arts and Human Sciences offers several programs for aspiring fashion designers. Options include a BS in Fashion Merchandising and Design, a BS in Consumer Studies, and Minor in Dress, Culture, and Society. Fashion Merchandising and Design students will complete a core professional curriculum in apparel and textiles and specialize in Apparel Merchandising or Apparel Design and Production.

Fashion students will study product and promotion, product analysis, and business fundamentals, and complete three credits of action learning via study abroad, field study, independent study, or undergraduate research. The 18 credit hour Dress, Culture, and Society program highlights the study of clothing and dress within the global society, three credits of applied learning via field study, study abroad, or the New York Study Tour, and the option to complete an elective of their choice.

Jefferson: Thomas Jefferson University

In 2017 Philadelphia University leadership decided to merge with Thomas Jefferson University (PhilaU), another local Philadelphia, Pennsylvania Institution.  The new combined school is simply called Jefferson.  Thomas Jefferson University was founded in 1824 and Philadelphia University was founded in 1884. Both were ahead of their time and focused on the importance of experiential learning. The new Jefferson was established on July 1, 2017 as a result of the merger of these two renowned universities.

Within Jefferson, remains the Kanbar College of Design, Engineering and Commerce,  Kanbar was retained as a legacy college from the days of PhilaU, and still is home to two schools — the School of Design and Engineering and the School of Business. The School of Design and Engineering offers a number of undergraduate and advanced degree programs for aspiring fashion designers. Offerings include BS degrees in Fashion Design, Textile Design, and Textile Materials Technology, MS degrees in Global Fashion Enterprise, Textile Design, and Textile Engineering, and a PhD in Textile Engineering and Sciences.

Program highlights include internships with companies such as Vogue, Betsey Johnson, Tommy Hilfiger, Urban Outfitters and Abercrombie & Fitch, and study abroad opportunities in London, Rome, Hong Kong, Seoul, Melbourne, Dominican Republic, Scotland, New Zealand, and Denmark. Students also have access to PhilaU's Historic Textile and Costume Collection as well as "specialized space for individual programs including, engineering labs, fashion design studios, textile studios with state-of-the-art machinery, and industrial design studios." The Textile and Costume Collection features "museum-quality garments, accessories, and textiles as sources of design inspiration for the modern-day design and product-development process."