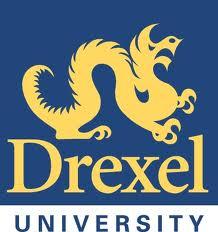 Fashion programs & degrees offered by Drexel University:
Drexel and the Westphal College of Media Arts and Design offer many opportunities for fashion-related cross-disciplinary learning including courses in Product Design, Digital Media, Visual Studies, Marketing and Art History.  Those directly related to fashion include: 
B.S. Fashion Design 
M.S. Fashion Design 
B.S. Design & Merchandising 
M.S. Retail & Merchandising
Drexel University's student population
Fashion student population
Drexel University's admission requirements:
All programs require a 3.0 GPA.  The Fashion Design major also requires a portfolio review and provides an option for an additional essay.
A portfolio is optional for Design & Merchandising and encouraged if students have one.  
MS in Retail & Merchandising: An undergraduate GPA of 3.0 or permission of the Program Director 
Graduate Fashion : 3.0 GPA, undergraduate degree, essay, portfolio option
Program Length
It usually takes four years to complete a B.S. degree, and around two years to complete an M.S. degree.
Drexel University's career placement services:
The Steinbright Career Development Center is Drexel's world-class resource for career and cooperative education services.  The undergrad Fashion Design program schedules visits from industry recruiters for workshops, lectures and interview sessions for career placement. 
Faculty members at Drexel University
Fashion faculty members at Drexel University