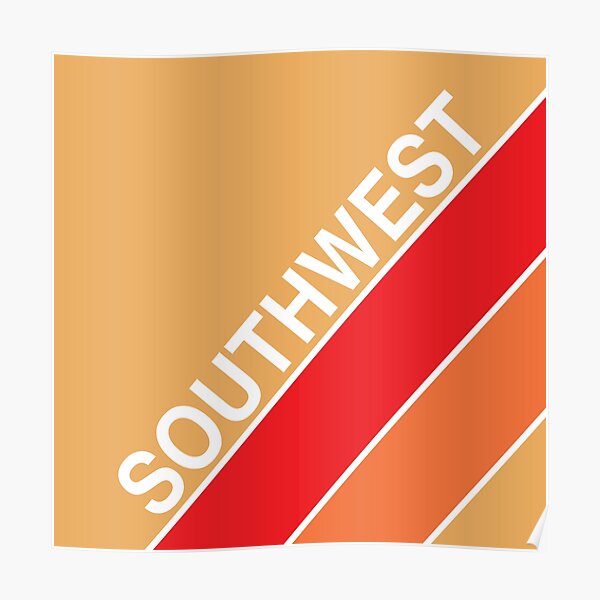 Fashion-Schools.org is excited to bring you our 2021 Fashion Merchandising School rankings. Each year, we compile a list of the top list of the Top Fashion Merchandising Schools and Colleges in the United States. Our definitive ranking of the top fashion merchandising schools in the U.S. is based on factors like the schools' admission data, graduation success, reputation and an extensive proprietary survey conducted with school & industry stakeholders. In addition to our Top 50 National rankings, we are happy to provide regional rankings as well.
Below you'll find the Top 10 Fashion Merchandising Schools in the Southwest. We define the Southwest as Texas, Oklahoma, Arizona, New Mexico, Colorado, Utah, and Nevada. 
For an explanation of ranking criteria, click here.
Colorado State University, CO

Founded in 1870 and located in Fort Collins, Colorado State University (CSU) is home to more than 33,000 students enrolled in over 150 degree programs across 14 colleges and schools. The College of Health and Human Sciences is home to the Design and Merchandising Program. Degree offerings for aspiring fashion designers include a BS in Apparel and Merchandising - Apparel Design and Production, and an MS in Design and Merchandising - Apparel and Merchandising.  There is also a Minor concentration available in Merchandising.  Students that pursue a B.S. in Apparel and Merchandising are all exposed to product design and development; promotion, distribution, and retailing; and consumer behavior in the global environments but specific concentrations are available in Apparel Design and Production, Merchandising as well as Product Development.

In addition, the College of Liberal Arts, Department of Art and Art History has several additional offerings for fashion students. Options include BA in Studio, BFA in Studio Art, MA, and MFA degrees with a Concentration in Fibers or Jewelry and Metalsmithing.

Apparel Design students have opportunities beyond on-campus academics as well.  They have the opportunity to participate in the internship program and study abroad opportunities. Past design students have studied in Italy, France, Peru, Ghana, and Australia. Some have also participated in Semester at Sea, which typically enrolls more than 600 students from more than 250 colleges and universities. They also have the opportunity to work with artifacts and collections at the Avenir Museum of Design and Merchandising (formerly the Historic Costume & Textiles Collection). Special collections include designer garments from Calvin Klein, James Galanos, Carolina Herrera, Dior, Yves Saint Laurent, Valentino, and Versace, as well as ethnographic holdings, and The Ruth Payne Hellmann Lace Collection, which features more than 1,500 pieces of historic lace and lacemaking tools.

University of North Texas, TX

University of North Texas (UNT) was founded in 1890 and is located just North of Dallas in Denton, TX.  It is home to nearly 38,000 students enrolled in 103 bachelor's, 86 master's and 38 doctoral degree programs.  The College of Visual Arts & Design offers several programs for aspiring fashion designers including a Fashion Design Pre-Major, a BFA in Fashion Design, an MFA in Design with a Concentration in Fashion Design, a Studio Art Pre-Major, and BFA degrees in Studio Art with a Concentration in Fibers or Metalsmithing and Jewelry.

Program highlights include an internship program that provides the opportunity to work at fashion houses in Dallas and Fort Worth as well as apparel companies in New York, Chicago, Los Angeles, and London.  Many students can make early impressions on future employers by competing at national and international events, such as: Fashion Group International of Dallas' Career Day, The Hispanic Association of Colleges and Universities and Gap Inc.'s Design Your Future competition.  UNT also offers an annual ArtWear fashion show that allows students to showcase your best creations as part of a juried exhibition.  The show offers cash awards and serves as the senior exit review.

Baylor University, TX

Chartered in 1845, Baylor University is currently home to 16,787 students enrolled in more than 250 degree programs across nine colleges and schools. The Robbins College of Health and Human Sciences houses the Department of Family & Consumer Sciences, which offers one program for aspiring fashion designers—a BS in Apparel Design & Product Development as well as a BS in Apparel Merchandising.

The Apparel Design program provides a "diversified educational experience, encompassing academic excellence in a Christian environment that prepares students to enter the apparel industry profession."  The program also offers the opportunity to participate in the Annual Baylor Fashion Show, which takes place at the end of spring semester each year. Field experiences are on the menu as well and may include trips to Dallas Market, Studios of Apparel Designers, Apparel Manufacturing Firms, and FGI Dallas Career Day, which is held at the Apparel Mart.

The Apparel Merchandising program at Baylor focuses on developing skills, including communication, analytical thinking, teamwork, and ethical behavior. These skills help graduates as they apply management, marketing theory and business principles to the global apparel industry.

University of Texas, TX

The University of Texas at Austin (UT Austin) opened in 1883. It is home to over 51,331 students enrolled (Undergraduate 40,168 /

Graduate 11,163) in more than 500 degree programs and fields of study across 18 colleges and schools. The College of Natural Sciences, School of Human Ecology houses the Division of Textiles and Apparel, which offers several programs for aspiring fashion designers.

UT's program offers multiple streams and specializations to students studying for their Bachelor of Sciences in Textiles and Apparel (TXA).  The streams highlighted on their website include Stream 1 Apparel, Functional and Technical Design, Stream II: Merchandising and Consumer Sciences, and Stream III: Textiles and Apparel Honors (Dean's Scholars).  The specializations offered include Apparel Design, Conservation, Functional and Technical Design, Merchandising and Consumer Sciences, Retail Merchandising, Textiles and Apparel Honors, Textile Conservation and Museum Studies.  Graduate program offers an MS in Textile and Apparel Technology (MSTAT).

Program highlights include access to study abroad opportunities in places such as India and China, internship opportunities with major companies such as Anne Klein, Betsey Johnson, Coach, Marc Jacobs, Michael Kors, Ralph Lauren, Vera Wang, and Zac Posen, and the UT in NYC Program. The NYC program "brings apparel design, conservation and merchandising students together for a broad look at the apparel industry with an entrepreneurial focus." Students also have the opportunity to participate in the annual fashion show and exhibition. Past sponsors have included Sephora Cosmetics, Cobalt Blue Hair Salon, and Tribeza.

Oklahoma State University, OK

Based in Stillwater, OK and established in 1890, Oklahoma State University (OSU) is home to more than 21,000 students enrolled in over 200 programs across 10 colleges. The College of Human Sciences, Department of Design, Housing and Merchandising (DHM) offers several programs for aspiring fashion designers. The main course areas as highlighted by the university are Interior Design, Fashion Design and Production as well as Fashion Merchandising.  As part of the offerings, the Apparel Design program (ADP) at OSU is, "one of only thirteen apparel programs in North America to receive the American Apparel and Footwear Association (AAFA) approval."  This means that the "curriculum and facilities have met the rigorous standards" of the AAFA.

Program offerings include a BS in Design, Housing and Merchandising (BS DHM) with an Option in Apparel Design and Production (ADP) and an MS in Design, Housing and Merchandising (MS DHM) with a Research Thesis Option or Design Thesis Option in Apparel Design & Production (ADP). A PhD in Human Sciences with a Specialization in Design, Housing and Merchandising (PhD DHM) is also on the menu as well as a Minor in Apparel Design and Production (ADP).

OSU's fashion merchandising programs focus on the business of fashion. Students are exposed to both global and domestic learning experiences and complete a required internship to gain professional work experience prior to graduation.  Highlighted on the schools website, Fashion Merchandising program recently moved into a new state of the art facility that includes a 1600 sq. foot Mixed Reality Lab and a 330 sq. foot Eye-Tracking Lab.  The Mixed Reality Lab allows students and faculty to focus on research in augmented reality, virtual reality and digital prototyping.  The Mixed Reality Lab is funded in part through the College of Human Sciences.

The Art Institute of Dallas, TX

The Art Institute of Dallas was established in 1964 as the Dallas Fashion Merchandising College. The school is located in one of the state's largest art and culture meccas, which has a metro population of nearly 4 million. The Art Institute of Dallas (AI Dallas) offers more than a dozen programs in the areas of Design, Media Arts, Culinary Art, and Fashion.

Offerings for aspiring fashion designers include AAS and BFA degrees in Fashion Design, a BFA in Fashion & Retail Management, and a Fashion Retailing Certificate. Program highlights include internship opportunities with local, regional, and national retailers, access to state-of-the-art studios and equipment, and college-sponsored housing.

Texas Woman's University, TX

Texas Women's University (TWU) was founded in 1901 as The Girls Industrial College. It is home to co-ed population of 15,655 students enrolled in more than 150 programs across four colleges and a graduate school. The College of Arts & Sciences offers several programs for aspiring fashion designers. Offerings include a BA in Fashion Design, a BA/BS Dual Degree in Fashion Design and Fashion Merchandising, a BA/BBA Dual Degree in Fashion Design and General Business-Entrepreneurship, and a BA/BS in Fashion Design and Marketing. A Minor in Fashion Design or Fashion Merchandising is also on the menu. In addition to a variety of programs that teach students how to design, produce and sell their own products, the School of Management offers internship opportunities at companies such as Aldo, BCBG Max Azria, Coach, Express, Michael Kors, and Nordstrom. Students also have the opportunity to participate in the Annual Montage Senior Fashion Show.

The Art Institute of San Antonio, TX

The Art Institute (AI) of Houston and its branch campuses (Houston-North, Austin, and San Antonio), are a private, multi-campus college provide a quality, collaborative academic environment for individuals seeking creative careers through higher education.

As, our bachelor degrees, associate degrees, and diploma programs are competency based, incorporating traditional liberal arts, professional education, and management level competencies with hands-on instruction. Faculty use learning-centered methodology to prepare students for entry-level positions in the design, media, fashion, and culinary arts fields as well as lifelong learning.

Texas Tech University, TX

Texas Tech University (TTU) was founded in 1923. It is home to more than 36,500 students enrolled in 300 degree programs across 10 colleges. The College of Human Sciences is home the Department of Design (DOD). The Department offers one program for aspiring fashion designers—a BS in Apparel Design and Manufacturing (ADM). Fashion students may also choose a minor to enhance their degree. Possible study areas include Art, Business, Retailing, Mass Communications, and Theater.

The fashion design bachelor's degree program includes a 180-200-hour internship where they place students with major apparel design companies in Dallas, Los Angeles, New York, and London.  Additionally TTU boast the experience of using state of the art fashion design technology.  Students design clothing with the aid of [TC]2 body scanners, state-of-the-art software, and other innovative technologies such as a 3D OptiTex virtual design tool.

Texas A&M, Kingsville, TX

Texas A&M University-Kingsville (TAMUK) was chartered in 1917 and the school opened its doors in 1925. Home to 8,300 students, Texas A&M offers hundreds of programs across seven colleges. The Dick and Mary Lewis Kleberg College of Agriculture, Natural Resources and Human Sciences houses the Department of Human Services which offers a BS in Human Sciences with a Concentration in Fashion Merchandising.

Program highlights include small class sizes which "allows blending of theory and practice through "hands on" learning," participation in Fashion Group International's Dallas Career Day, and Teen Vogue Fashion U in New York. The Department also has an internship program that has placed students at Ralph Lauren Childrenswear, Three Fleur De Lys - New York, ShowOne - Shanghai, China, Javier Vicente/MAFE's - Salamanca, Spain, Luna Luz – New York, and Muse, Catos, Nordstrom.

Per the school, "student involvement in the Fashion and Interiors Merchandising Group is encouraged to provide more complete personal and professional development that enables students to compete successfully in the job market."