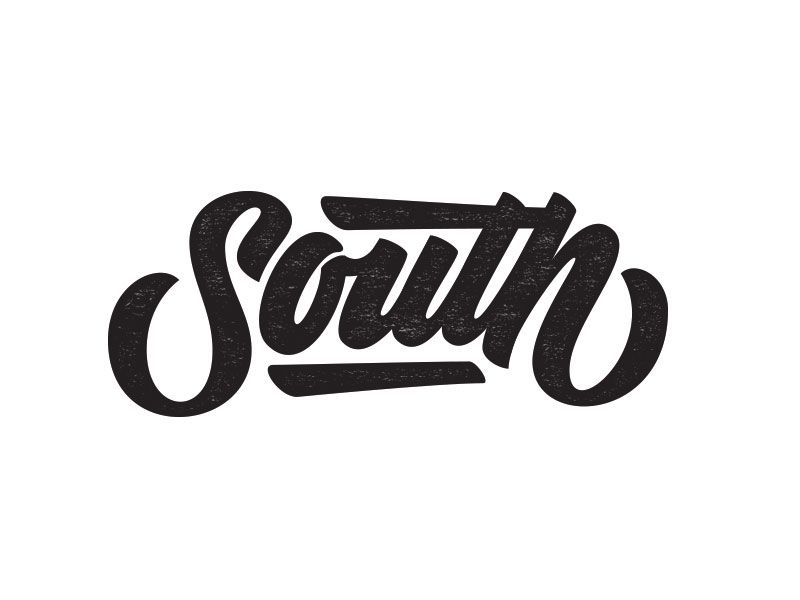 Fashion-Schools.org is excited to bring you our 2023 Fashion Design School rankings. Each year, we compile a list of the top list of the Top Fashion Design Schools and Colleges in the United States. Our definitive ranking of the top fashion design schools in the U.S. is based on factors like the schools' admission data, graduation success, reputation and an extensive proprietary survey conducted with school & industry stakeholders. In addition to our Top 50 National rankings, we are happy to provide regional rankings as well.
Below you'll find the Top 10 Fashion Design Schools in the South. We define the South as Florida, Georgia, Alabama, Louisiana, North Carolina, South Carolina, Kentucky, West Virginia, Tennessee, Mississippi, Arkansas.
For an explanation of ranking criteria, click here.
Savannah College of Art & Design, GA

Savannah College of Art and Design (SCAD) was founded in 1978. The school, which is home to nearly 11,000 students from all 50 states and over 100 countries, offers 40 undergraduate degree programs, 61 graduate degree programs, and 77 minors. With campuses in Savannah, Atlanta, and Lacoste, France, SCAD offers a variety of programs for aspiring fashion designers. Offerings include degree programs in Accessory Design, Fashion, Fashion Marketing and Management, Fibers, Jewelry, Luxury and Fashion Management and the newest offering, Business of Beauty and Fragrance. SCAD offers the largest jewelry and fiber programs in the United States, the first MFA in accessory design in the world, the first graduate-level luxury and fashion management program, and the first business of beauty and fragrance program in the U.S. SCAD holds the record as the university with the most wins at the YMA Fashion Scholarship Fund awards. And SCAD students have been awarded multiple International Design Awards (IDA) bronze, silver, and gold awards.

Students may also earn their MA in Luxury and Fashion Management and MA and MFA in Fashion online through SCAD eLearning . According to the school, "SCAD is the first art and design university to receive the Instructional Technology Council's award for Outstanding Distance Education Program and the rank of Excellence in Institution-Wide Online Teaching and Learning from the Sloan Consortium."

Other Fashion Program highlights include SCAD FASH Museum of Fashion + Film on the Atlanta campus, the university's annual shows and events including SCAD Fashion and SCAD Style, SCADpro industry design studios, master class series, and internship opportunities with national and global fashion brands and innovators, SCAD students' educational experience is augmented by unparalleled industry access. 

Auburn University, AL

Auburn University, based in Auburn Alabama, was established in 1856.  In 1872, the school became the first land-grant college in the South. Today, the school is home to a nearly 30,000 students, enrolled in more than 140 degree options across 13 colleges and schools.  Within the university, the College of Human Sciences has the Department of Consumer & Design Sciences (CADS). 

CADS offers a BS in Apparel Merchandising, Design and Production Management with an Apparel Design and Production Management Option (BS-APDP).  For those aspiring students they also offer graduate degrees including both Master of Science as well as Ph.D. in Consumer and Design Sciences.  There's even a Accelerated BS/MS program with specialization areas in design of interiors and apparel.

Apparel Design students have the opportunity to intern at local retailers and design houses as well as opportunities to study in New York (IQLA New York Study Tour) or abroad. Study abroad locations may include Italy, London, Fiji, Jordan, Peru, South Africa, and more.   CADS curriculum takes an integrated approach to studying apparel throughout the production supply chain and provides students with the education and experiences to become a valued member of firms throughout the apparel and related industries. In addition to academics, the program supports entry level placement in the apparel industry as well as advancement throughout the graduates' career.

Miami International University of Art & Design, FL

Miami International University of Art & Design (MIU) is one of The Art Institutes, a system of nonprofit schools throughout the United States.  It was originally established in 1965 as The International Fine Arts College. Today the school is home to more than 2,000 from over 60 countries and offers programs in the areas of Design, Fashion, and Media Arts.  Located in downtown Miami, a modern, cosmopolitan and multicultural city it offers students an unprecedented opportunity to explore, participate, and contribute to their life experience. MIU encompasses a diverse population and provides a live medium in which you can expand your culture and knowledge.

Programs for aspiring fashion designers include AA degrees in Fashion Design, AA in Accessory Design or a BFA in Fashion Design. Alternatively MIU offers those with more interest in the business of fashion either an AA or a BA in Fashion Merchandising.  All students have access to Miami's thriving fashion scene and campus amenities such as multiple studios, 20 computer labs and classrooms, lecture rooms, a library and media center, an 800 square foot Main Gallery, student lounges, and a top-rated Career Services Department. The Department, which hosts a quarterly job fair, attracts some of the best local, regional, and nationwide companies.

North Carolina State University, NC

North Carolina State University (NC State) has been in existence since 1887. The school is home to nearly 34,000 students enrolled in more than 300 degree programs across 12 colleges and 65 academic departments. The College of Textiles houses the Department of Textile and Apparel Technology and Management (TATM). The Department offers several unique programs for aspiring fashion designers. The schools embrace of innovation is apparent in their increasing inclusion of online study options for students.

Undergraduate offerings include a BS in Fashion and Textile Design and a BS in Fashion and Textile Management with a Concentration in Fashion Development and Product Management. Graduate offerings include both a Master of Textiles (MT) and an MS in Textiles. Design Specializations include Textile and Fashion Design, and Textile Technology.

TATM fashion students have access to spacious studios outfitted with the latest technology to design textile products and fabrics as well as prototypes. Students may also participate in TATM's "study abroad-friendly" semester in their junior year, which prevents students from falling behind in their classes. Study abroad locations may include France, the Czech Republic, Hong Kong, Australia and India.

Louisiana State University, LA

Louisiana State University (LSU) opened its doors in 1860. The school is home to more than 31,500 students enrolled in over 200 programs across 11 colleges and schools. The College of Agriculture, Department of Textiles, Apparel Design, and Merchandising (TAM) offers several programs for aspiring fashion designers.

LSU offers a BS in Textiles, Apparel & Merchandising (BS TAM) with a Concentration in Apparel Design, Textile Science, or Merchandising.  The curriculum provides an integrated, multi-functional academic experience.  Textile and apparel students focus on the design, development, and marketing of products and are encouraged to develop a broad based problem solving perspective through synthesis of concepts, course work, and work experiences.

On the graduate side, TAM offers both MS and PhD Degrees in Human Ecology with Concentrations in Apparel Design, Textile Science, and Historical/Cultural Aspects of Textiles and Apparel.

Program highlights include optional membership in the Fashion Association at LSU (FALSU), access to state-of-the art facilities such as an apparel production lab, textiles testing and processing lab, and body scanning lab, and access to the LSU Textile & Costume Museum and Historic & Archaeological Textile and Apparel Research Laboratory. Students also have the opportunity to complete an internship and participate in the Annual Fashion Show.

Belmont University, TN

The O'More College celebrates the power of art and design to transform people, communities, cultures and the world. With majors in architecture, art, interiors, fashion and graphic design, Belmont's newest college is poised to make an impact both in Nashville and beyond.

With a foundation in the classic principles of art and design along with a commitment to teaching the most relevant advanced technologies, our degrees prepare graduates to find meaningful careers in their fields.

Small class sizes and outstanding student-faculty ratios allow students to be individually challenged as they develop their own unique strengths. O'More programs are academically rigorous and taught by exceptional faculty members with significant industry experience.

The unique studio environment contributes to the personal and professional growth of students by encouraging autonomy and fostering collaboration among peers.

University of Alabama, AL

The Department of Clothing, Textiles and Interior DesignThe Apparel and Design program at the University of Alabama prepares students for entry-level work in the fields of apparel and textiles, including design, production, and management. The curriculum teaches the traditional body of knowledge through studio classes as well as art and design history courses. University of Alabama's fashion retailing program is tailored for individuals interested in fashion merchandising and management in the retail industry.  Students with a focus in international retailing have the option of taking additional coursework to complete a general business minor.

The University offers a Bachelor of Science in Apparel & Textiles with two concentrations in Fashion Retail and Apparel Design. Over the course of the program, students both manually and digitally create an original line for a specific target market, articulate the design philosophy underlying the line, execute the pattern work, and prepare the technical flats and specification package for the line items.

In their senior year their senior year, students will complete an internship with a regional or national retailer, manufacturer, or buying office. Typical internship sites include New York City, Atlanta, Dallas, Charlotte, and Birmingham.

East Carolina University, NC

East Carolina University's College of Human Ecology-Department of Interior Design and Merchandising offers several impressive programs for aspiring fashion merchandisers. Options include a BS in Merchandising with a Fashion or Interiors Concentration and a Minor in Merchandising. Program highlights include student resources such as state-of-the-art design studios, textile labs, and a computer-aided-design (CAD) lab, Study Trips to fashion companies and apparel markets, and Study Abroad in places such as Paris, Argentina, Tokyo, Italy, Germany, and Mexico.

Merchandising graduates have accepted positions with major companies and publications such as Vogue, Valentino NY, Ann Taylor, Burberry, Kate Spade, Saks Fifth Avenue, Nordstrom, H&M, Crate and Barrel, Gap, J. Crew, and more.

Established in 1907, East Carolina University (ECU) is one of 17 universities in the North Carolina State University System. When it opened, the school sat on just over 40 acres and it was home to just 174 students. Today, ECU is sits on more than 1,400 acres and it is home to 26,887 students enrolled in more than 150 programs across 20 colleges and schools.

University of North Carolina - Greensboro, NC

Located in Greensboro, North Carolina, the Bryan School of Business at the University of North Carolina (UNCG) is home to the Department of Consumer, Apparel, and Retail Studies (CARS).  Clothing and textiles have been a part of UNCG's history since its beginning in 1892 and has a long and interesting history through the years.

Today CARS offers B.S., Masters and PhD degrees in Consumer, Apparel, and Retail Studies.  Concentrations are available in Apparel Design or Global Apparel and Related Industry Studies. A Post-Baccalaureate Certificate (PBC) in both areas or in Global Apparel Supply Chain Management is also available.

All CARS students have access to an Historic Costume Collection with garments and artifacts dating from 1776-2003, internship opportunities at major companies such as Anna Sui, Anne Klein, Barney's, Bloomingdale's, Calvin Klein, Polo/Ralph Lauren, Saks Fifth Avenue, and Tommy Hilfiger, and a Global Experience program which offers the opportunity to study in fashion capitals such as Paris and London. Fashion students also have the opportunity to participate in the Annual THREADS Fashion Show.

West Virginia University, WV

West Virginia University (WVU) is a public, land-grant institution founded in 1867. The school is home to 31,514 students enrolled in 353 majors across 14 colleges and schools. The Davis College of Agriculture, Natural Resources, & Design houses the School of Design & Community Development, which offers several programs for aspiring fashion designers. Options include a BS in Fashion, Dress & Merchandising, an MS in Design and Merchandising, and a Minor in Sustainable Design.

Fashion program highlights include internship opportunities at major design houses and retail establishments in fashion capitals such as Los Angeles and New York, the opportunity to study abroad fashion capitals such as London, Paris or Rome, study tours of textile, apparel, and retail industries through visits to historic costume collections, apparel firms, design showrooms, and retail establishments, and opportunities to participate in a variety of fashion show events.