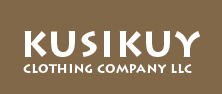 Most fashion designers' passion leads them to a job in the fashion industry; Tamara Stenn's passion however led her to Bolivia. By way of the Peace Corps Tamara was sent to South America, where she fell in love with the country, and a pack of alpaca knitters she met in the Bolivian Andes. Upon returning home she earned a Masters degree in Intercultural Management, and latched onto a fair-trade ideology. This combination of Andean love and a fair-trade focused education melded and became her career.
She quickly started a fierce fashion line of knitwear called KUSIKUY (which means 'make yourself happy' in Quecha, a 5,000-year-old Andean language).  Tamara currently runs KUSIKUY, a business consisting of customer service staff, in-counter coordinators, 100 Bolivian knitters and numerous Alpaca herders in South America. The team is very proud of their in-country partners, KUSIKUY "knitters are some of the highest paid knitters in the country," says Claudia Valdez, KUSIKUY in-country coordinator.  "We treat the knitters well. We give them training, financing, and anything else they need to succeed. In return they produce the finest knits I have ever seen."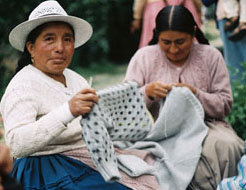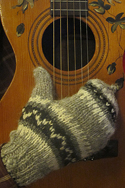 While this business model may seem a little too idealistic, this entrepreneurial, fair-trade venture is succeeding based on its high-quality products, extremely dedicated staff and by capitalizing on the current building trend in America of buying fair trade products.
For our readers looking to break into the ethical fashion industry Tamara is committed to spreading the entrepreneurial spirit and for this reason KUSIKUY  actively hires interns (on-site or virtual). They even compensate them with a 5% commission on sales of their designs (and a free sample of their design after it goes to production for their portfolio).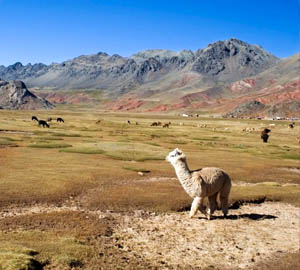 Always one to share the wealth (of knowledge and otherwise) Tamara jumped at the chance to share her company's success story with our aspiring entrepreneurial fashionista readers:
What inspired you to get into the fair trade or ethical fashion industry?
The wonderful, amazingly skilled knitters I met while living as a Peace Corps volunteer in Bolivia and the fabulous qualities of the rare, local alpaca yarn. The skills and the materials were so perfect together - it was eco-couture fashion waiting to happen.
What type of education did it take to get you where you are today?  
Lots of reading, meetings, visits, observation, knitting classes, and listening. I'm the company owner and job coordinator.  My knitters knew how to knit and the high end materials (European-quality alpaca) were there.  I knew marketing, communications, management and Spanish.  I needed to learn knitwear, fashion design, and the fashion industry.  I did that through reading WWD, knitting magazines, attending industry shows, visiting with buyers and designers, talking with customers, and befriending US knitting shops.
How has your career path progressed over the years?  
Wonderfully! I do all I love to do.  I love working with designers, the creativity of their work.  We work with clients from all over the world, but mostly from NYC.  I'm from NY myself and love the NYC market and being so close to downtown Manhattan (we're located in Vermont - 3 hours away from NYC).  The knitters have pieces that have been sold in Barneys.  They are very proud of their work, and enjoy knitting new designs for the fashion designers.
What is your favorite part of working in the ethical fashion business? 
All of it.  But mostly that moment when the first sample is made.  It's so transformative to see the sketch, colors, stitch samples, all come together in a final product.  It's exciting.  Our sampling is very accurate and usually the first sample is the final product.  So when that first sample is done, it's exciting seeing a finished design.  It is also a sigh of relief when we complete an order and have it delivered on time, the knitters paid, and everyone feeling satisfied in their work.  It's a year long endeavor - with sampling starting in October/November, the runway shows in January/February, orders arriving in April/May, and delivery in August/September.  The women I work with are indigenous Quechua and Aymara Bolivians we always have a celebration at the end of the year to thank Pachamama (the Andean earth mother) for work well done!
What advice would you give to aspiring fashionistas?  
Pay attention to detail, know your materials (i.e. alpaca has lovely drape and is a durable, lightweight yarn–so design for that), stay organized (having labels and buttons ready early saves assembly time and costs in the end).
What schools does your company generally recruit new hires from? 
We produce for designers, we do not hire designers.
Do you think there is an overall increasing or decreasing need for people in the fashion industry? 
There is an increasing need for eco-fashionistas, people who will take the extra time to more meaningfully source their production and learn the skills of the people they producing with.  Our knitters know over 30 different hand knitting stitches - though we are rarely asked to use them.  
What designer(s) or brand(s) influenced you the most as an artist?  
Carolyn Preibe from ULURU was one of the the first fashion designers we worked with.  She is fantastic in understanding alpaca and designing pieces specifically for that fiber.  Bolivian designer, Beatrice Canedo Patino - "the queen of alpaca" - has also been a wonderful inspiration for us.
Which skills do you consider to be most critical for a career in fashion?  
Being open minded, paying attention to detail, staying on top of a job - responding quickly to questions and being able to make decisions.  
What is the hardest part for you about working in the industry?
The fickleness of it.  Well produce beautiful alpaca knits for a customer one year and then the next year they are onto organic cotton, or chunky wool.  We specialize in alpaca and do not knit cotton or wool (no access to quality materials) so we do not work with them again, or for a longer while.
What perks do you receive working in the fashion industry?  
I always have wonderful sweaters and I love traveling to Bolivia and spending time with the knitters. We go every year.  
What do you foresee for the future of ethical fashion?
I just see it getting bigger and bigger. We are all humans and have an innate need to respect and care for each other.  With social media, the world is smaller.  We now know much more about who we work with.  It is hard for our spirits to knowingly work with people in exploitative conditions, and to be a part of that exploitation.  Fair Trade, gives designers a new option.  They can work with people in an ethical environment and know the workers are respected and well cared for.  The products are also more carefully made with love and gratitude.
Check out more interviews at The Fashion-Schools.org Interview Series.