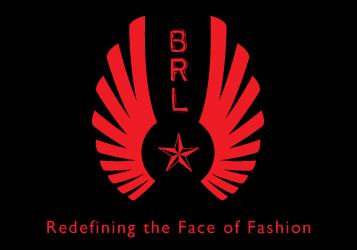 Joanna de'Shay, creator of the Black Russian Label, isn't another booze-riddled, gonzo-style creative professional type. Nope, the creatively-named Black Russian title refers to Joanna's rich cultural heritage, not the coffee-laced vodka drink that's strong enough to keep you warm on a cold night in Novgorod.
Born to a Nigerian father and Russian mother, Joanna's cultural heritage has influenced more than just the name of her label. Black Russian collections are ripe with rich, colorful prints and stylistic nuances from around the globe. This includes her 2010 collection "Salute to Denim"--a denim collection inspired by military uniforms from around the globe.
">http://www.youtube.com/watch?v=9bwBjHTgPMI]
Joanna's creative prowess isn't her only ability though. Another key to her success comes in the form of a ruthless business ethic formed by her Bachelor's degree in Business Marketing. Or perhaps it was from her two Master's degrees, in Organizational Management and Fashion Design.
Always one to share her good fortune Joanna has recently been teaching Fashion Design as an Adjunct Faculty member at Estrella Mountain Community College. It was no surprise then that Joanna happily volunteered for an interview to help our aspiring fashion designer readers get their head in the game:
What inspired you to get into the fashion industry?  
My love for fashion started at a very young age.  Although I did take a less direct path to getting into the industry, I have always wanted to get into the fashion industry to help women validate their power and beauty.  Fashion can be transformational and I wanted to be a part of that.

What is your focus within the industry?  
I focus on women's clothing. My aesthetic is artistic, globally inspired garments that bridge cultures.

What type of education did it take to get you where you are today? 
As I mentioned, my path was a little different than most.  I started in Fashion at Arizona State University and then the Fashion program was "phased-out" so I decided to go into Business Marketing. I hold a BS in Business Marketing, A Master's in Organizational Management and am 2 classes away from my second Master's an MFA in Fashion Design from the acclaimed Academy of Art University in San Francisco.

How has your career path progressed over the years?  
It has been slow but steady as I chose to keep my day job as a Community Relations Manager at a local Utility.  Since I was not focusing on Fashion 100%, my label experienced "managed" growth.

What is your favorite part of working in the fashion/design business?  
I love to see women find themselves through their clothing. It is very important to have your own style voice and to know what works for you and your body type. My favorite part is how unstoppable a woman can feel once she discovers that voice.  It's almost like she can walk on water, her confidence is so high!

What advice would you give to aspiring fashionistas?  
Stick to it, dig deeper and never give up. This business, like all businesses is tough and requires that you commit body, mind and soul.  Also, I am a huge proponent of education! You don't have to go my route and get a Master's degree, but get some skills training, schooling and education in fashion so that you know how to run a fashion business and are not in the dark about collection development, construction, marketing and sales of your garments.

What school(s) does your company generally recruit new hires from? 
All of them from Community Colleges to Universities.  I typically look for people that are serious about being in the business and have the heart and work ethic to work hard towards their goals.

Do you think there is an overall increasing or decreasing need for people in the fashion industry?  
I think increasing. There are as many tastes in fashion as there are in cars or any other consumer goods. There is something for everyone from fast fashion such as Target, H&M and Forever 21, to one of a kind couture and wedding gowns!  You have to find your place and stay focused on knowing everything about that customer base.  

Which roles in the fashion industry do you think will offer the best career opportunities moving forward? eg. designer, PR, entrepreneur, etc.?  
I don't know that I can pick just one, but you ought to know which one fits for you.  I meet lots of students that all say they want to be a Fashion Designer and after a few classes of collection development, sourcing fabrics, rendering illustrations and then construction, they soon realize that they want to market fashion or be a stylist versus actually designing.  

What designer(s) or brand(s) influenced you the most as a creative professional?  
I am influenced by lots of Indie designers that are pushing the envelope everyday. On the high-profile side I love the work of Coco Chanel, Max Azria, Jason Wu and many many others!

Do you think today's jobs in the fashion industry require more of an artist's touch or business-like ruthlessness? 
BOTH! Today's jobs in the fashion industry require you to be innovative and also have a good level of technical skills.  I think that the artistic component of rendering illustrations is impressive, but you should also know how to translate that to technical flats, which are a common language for manufacturers.
Which skills do you consider to be most critical for a career in fashion?  
The ability to be flexible, fresh and cutting edge in a very fast paced business. I believe that also having good speaking and presentation skills is imperative. You are your brand and if you can't articulate the brand vision then who will or can!  

What do you think the future of fashion and design holds?  
I think that more boutiques will be created to showcase local and independent designers.  The whole cookie-cutter, mass-retailed world I believe has a place, but the industry is ready for innovation.
Check out more interviews at The Fashion-Schools.org Interview Series.