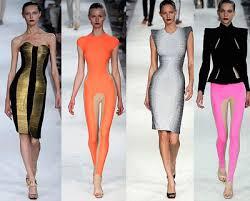 Fashion design is a tremendous field that involves working directly with textiles, sophisticated equipment and software, dress forms, drafting apparatus, and more. This means that even if a school offers an "online" fashion design program, certain courses may only be available on campus. Still, a fashion school that offers even part of the curriculum online is still an excellent option for students looking for convenience and greater flexibility. Fortunately, some of the nation's top fashions schools (and many others) offer programs with online components.
Academy of Art University in San Francisco—the only fashion design college to show at New York Fashion Week (NYFW), has the most online offerings with an Online Award of Completion (OAC) and AA, BA, BFA, MA, and MFA degrees in Fashion Design on the menu. Another top school—Savannah College of Art and Design (SCAD), offers Fashion MA and MFA programs online via eLearning. All programs offer internship opportunities, which almost always have to be completed onsite, and all students have the opportunity to participate in the school's fashion show events. Most schools offer study abroad experiences as well. Programs such as these give online students the opportunity to interact and collaborate with other students and instructors face-to-face, and to gain valuable work experience. This is just one thing to look for during your search for a quality online fashion program.
While SCAD and Academy of Art University are no brainers, other schools may require a bit of research. Besides participation in fashion show events and full access to programs, design studios, sewing labs, resource rooms, drafting tables and dress forms, look for schools that are accredited by a U.S. Department of Education recognized agency. However, many of the nation's top fashion design schools and programs are accredited by the National Association of Schools of Art and Design (NASAD), which is the gold standard for fashion schools. If the school or program is not NASAD-accredited, that does not mean the school lacks quality. For example, SCAD is one of the nation's top art and design schools and it is not NASAD-accredited.
The school does have regional and specialized accreditation by several recognized agencies including the Southern Association of Colleges and Schools Commission on Colleges (SACS COC), the South Carolina Commission on Higher Education (SC CHE), the Council for Interior Design Accreditation (CIDA), the National Architectural Accrediting Board (NAAB), and the Hong Kong Council for Accreditation of Academic and Vocational Qualifications (HKCAAVQ). If a school is accredited by multiple recognized agencies, you can bet that it offers quality fashion programs. See the full list of recognized agencies here. 
Next, every quality online program has a comprehensive curriculum (check out SCAD and Parsons), along with instructors who are successful in their respective fields. Simply visit the faculty page on the school's website to find out about their standing in the world of fashion. Most instructors are proud of their accomplishments, so determining their ability should be easy.
Finally, whether online or on-campus, fashion design programs come in all shapes and sizes, so you'll have to ask yourself a few questions. Am I interested in earning an online certificate, diploma, two-year degree, bachelor's or master's degree? Do I want to specialize in one area? Two? Would an accelerated or hybrid program work better for me? The answers to these questions will help narrow your choices and get you one step closer to choosing the best online fashion program for you.
Sources
"Fashion." B.F.A. in Fashion. Savannah College of Art and Design (SCAD), n.d. Web. 15 Feb. 2016.
"Fashion Design." School of Fashion. Parsons The New School, n.d. Web. 15 Feb. 2016.
"Online Fashion Degree Programs." School of Fashion. Academy of Art University, n.d. Web. 15 Feb. 2016.
The Database of Accredited Postsecondary Institutions and Programs. U.S. Department of Education, Office of Postsecondary Education (OPE), 2016. Web. 15 Feb. 2016.