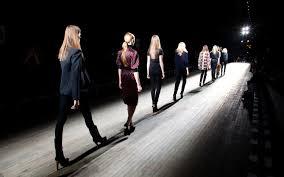 Everyone knows that fashion design is a wildly creative career field that also happens to be exciting, glamorous, and gratifying. But did you know that there are literally dozens of other cool fashion careers that rarely get the attention they deserve? While these careers are quite different from the usual suspects—fashion design, fashion merchandising, fashion marketing and management, and fashion retailing, most still require creativity, a degree, and training. Fortunately, the U.S. is filled with schools that offer fashion programs—even for the most unique fashion careers listed here.
Olfactive Brander
Smells are powerful. Some can trigger wonderful memories or remind us of the people we love, while others might make us run for the hills. Fortunately, olfactive branders, also called, "scent branders," or "sensory branders," get to work with all of the good things about smells. These expert sniffers help create truly unforgettable scents that customers will forever associate with a specific brand. Not only this, but the brand hopes that these customized scents will make customers stick around longer, shop longer, and spend more.
At their runway shows, designers like Jason Wu, Zac Posen, and Opening Ceremony feature their own custom scents, which complement very specific collections, as well as the designer showroom following the show. Stores like Bloomingdale's have a scent all their own too, but creating scent campaigns and olfactive experiences are not just for retail stores and fashion shows. Westin Hotels has its own special scent created by none other than ScentAir. 
Programs and Degrees: Pratt Institute, Brooklyn NY - Certificate Advanced Perfumery; Institute for Art and Olfaction (IAO), Los Angeles, CA - Workshop; FIDM – Los Angeles, CA – AA, AA Professional Designation Product Merchandising for the Beauty Industry; University of Cincinnati, Cincinnati, OH - MS Cosmetic Science; Farleigh Dickinson University, Teaneck, NJ - BS Chemistry & MS Cosmetic Science. 
Average Salary: $56,222/year (PayScale)
Pet Apparel and Product Designer
Around 45 million U.S. households own dogs, and 30 million households own cats. In 2014, Americans spent $350 million on pet costumes alone, and the entire pet market is worth more than $58 billion. This means pet apparel and product designers are in high demand and the trend is expected to continue. These unique designers create coats, sweaters, rain jackets, hoodies, shoes, pajamas, hats, jewelry, furnishings, leashes, dishware, costumes, and other products for puppies and dogs. Some designers even offer high fashion couture lines for pets.
A considerable number of designers are entrepreneurs, so they may own their own pet boutiques or online retail shops. Others may work for larger companies ranging from pet supply chains to toy stores. Either way, the customer is always happy. Now isn't that special?  
Programs and Degrees: Fashion Institute of Technology (FIT), New York, NY – Business and Design Certificate in Pet Product Design and Marketing, BFA Fashion Design-Children's Wear, BFA Fashion Design-Culture and Place, "Fashion Design Art" Courses; Parsons The New School, New York, NY – BFA Fashion Design.
Average Salary: $64,030/year (fashion designers)
Hemp Fashion Designer
Hemp has been used to create beautiful, earth-friendly clothing by famous designers from Vera Wang and Donna Karan to Ralph Lauren, Versace, and Yves Saint Laurent. Although these designers often use other materials to create clothing, hemp fashion designers typically use this plant as the primary resource for their creations. Just a few of the most recognized hemp fashion labels include The Hemp Trading Company UK (THTC UK), Braintree, and Nomads Hemp Wear. 
Because hemp is a unique plant with characteristic challenges, it takes a specially trained designer to utilize it successfully. Fortunately, many of today's fashion design degrees have it covered.  
Programs and Degrees: California College of the Arts, San Francisco, CA – BFA Fashion Design with Sustainability Seminar + Sustainable Design Courses, MBA Design Strategy; Parsons, The New School, New York, NY – BFA Fashion Design (focuses on creating "beautiful, sustainable, responsible, and relevant fashion"); FIT, New York, NY – Sustainable Design Entrepreneur Certificate + a large number of sustainable design courses that may be taken individually; University of Delaware, Newark, DE - Graduate Certificate Program-Socially Responsible and Sustainable Apparel Business. 
Average Salary: $64,030/year (fashion designers)
Theater Costume Designer
Theater costume designers spend their days examining sets, reading scripts, researching specific historical eras, meeting with directors and design teams, sketching, creating costume plots, and of course, designing costumes. In some cases, the job doesn't stop there. The costume designer must design or find the right accessories to match every costume. This means they might also end up designing hats, gloves, canes, shoes, jewelry, and masks. Although the work and hours can be grueling, most theater costume designers report high job satisfaction.
Programs and Degrees: The Theater School at DePaul University, Chicago, IL - BFA Costume Design; Carnegie Mellon University School of Drama, Pittsburgh, Pennsylvania - BFA, MFA Costume Design; FIDM, Los Angeles, CA – AA Theater Costume Design; Savannah College of Design (SCAD), Savannah, Georgia - Minor Costume Design; Academy of Art University, San Francisco, CA – BFA, MFA Costume Design; Marymount Manhattan College, New York, NY - BA Design & Technical Production with a Concentration in Costume Design.
Average Salary: $40,000/year (PayScale), $49,000/year (Indeed)
Textile Stylist
Textile stylists work with clients and merchandising departments to plan future fabric groups. They develop designs based on color, print, woven, and knit trends in the market. Besides collaborating with clients and developing designs, textile stylists often travel to national and international markets to research trends (-FIDM). Textile stylists often work at textile companies, apparel companies, interior design firms, home decor and design companies, product development firms, distribution companies, and manufacturing companies, to name a few.
Programs and Degrees: California College of the Arts (CCA), San Francisco, CA – BFA Textiles; Maryland Institute College of Art (MICA), Baltimore, MD – BFA Fiber and Textiles; Rhode Island School of Design (RISD), Providence, RI - BFA, MFA Textiles; FIDM, Los Angeles, CA – AA, AA Professional Designation Textile Design or Textile Production & Development.
Average Salary: $52,000/year (PayScale), $66,000/year (Indeed)
Sources
Abrams, Rhonda. "Strategies: There's No Business like Pet Business." USA TODAY MONEY. USA TODAY, 2014 Oct. 2014. Web. 22 Feb. 2016.
Facts, Packaged. "Packaged Facts: Key Trends Shaping the U.S. Pet Industry." PR Newswire. PR Newswire, 29 Jan. 2015. Web. 22 Feb. 2016.
"Fashion Designers." Occupational Outlook Handbook. U.S. Bureau of Labor Statistics, 17 Dec. 2015. Web. 22 Feb. 2016.
"Hemp Fashion and Design." Fabric for our Future. EnviroTextiles LLC, n.d. Web. 22 Feb. 2016.
Indeed.com. Indeed, Inc., n.d. Web. 22 Feb. 2016.
PayScale. PayScale, Inc., n.d. Web. 22 Feb. 2016.
"Textile Design - Career Opportunities After FIDM." FIDM. Fashion Institute of Design & Merchandising (FIDM), 2016. Web. 22 Feb. 2016.
"The Costume Designer's Job." Costume Designer. American Association of Community Theatre (AACT), n.d. Web. 22 Feb. 2016.