What do Showroom Sales Representatives do? Where do Showroom Sales Representatives work? FS takes a look: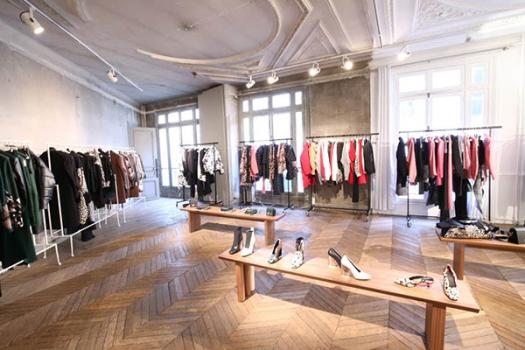 Alternate Titles For the Role
Showroom Salesperson
Showroom Representative
Showroom Sales Representative Job Description:
Showroom Sales Representatives work at manufacturers and/or designers offices, where they meet with visiting Fashion Buyers and show off the latest product line. Once they convince the Fashion Buyer to purchase the manufacturer's products, the Showroom Sales Representative is responsible for accurately taking the Fashion Buyers order. They must then make sure that the right quantity of the right product reaches their customers' stores at the right time and in saleable condition. Showroom sales reps should expect to work additional long hours during the four to six market weeks or fashion weeks each year.
Showroom Sales Representative Education Training & Advancement:
Education - a bachelor's degree in Fashion Merchandising, Business, or Marketing is preferred, but not always required.
Experience - Previous retail sales experience is helpful.
Personal Characteristics/Skills - enthusiastic; friendly; outgoing; good listener; excellent communication and presentation skills; knowledge of manufacturing and retail sectors of the fashion industry; good organizational and computer skills.
Showroom Sales Representative Jobs & Careers:
Showroom Sales Assistant > Showroom Sales Representative > Showroom Sales Manager
Showroom Sales Representative Salaries:
$15,000 to $100,000+
Entry level pay may range from $20,000 to $30,000
Experienced pay is around $60,000
Top level pay is around $100,000
* Sales representatives often have the opportunity for increasing their pay through commissions on sales and bonuses based on their performance.
Job Trends for Showroom Sales Representative:
Good to Excellent. Although a showroom sales rep is a fairly competitive position, college graduates with good communication skills and the right personality have a good chance of being hired. With enough experience and some additional education or training, advancement is a good possibility.