What do Retail Store Managers do? Where do Retail Store Managers work? FS takes a look: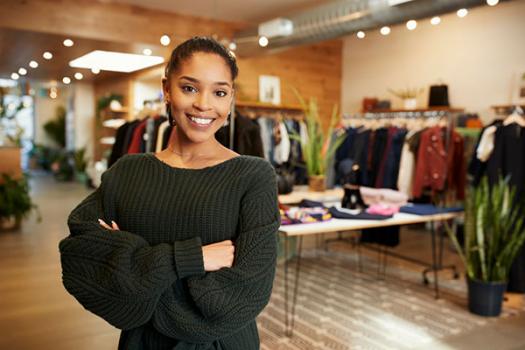 Alternate Titles For the Role
Store Manager
Department Store Manager
Retail Store Manager Job Description:
Are you good with marketing and advertising? Do you think you can handle the stress of retail marketing? If so, then a career as a retail store manager would definitely suit you. Retail store manager professionals are responsible for supervising every aspects of retail store operation.
As a retail store manager, your key responsibilities would greatly depend on the size of the store that you will be managing, but usual duties and task will most likely include the following: 
devise marketing plans and effective store strategies to improve sales
create store presentations, ideas, and concept to successfully promote store merchandises
oversee inventory management
build strong client base through effective promotional marketing
hire, train, promote and demote employees
implement strict store policies
generate pricing quotations
order new store merchandises
approve visual store displays, prints and tv ads
oversee daily store operations
present new marketing strategies to widen audience reach
ensure that daily store quota are reached
To be able to qualify as a retail store manager, employers would look for the following qualities and traits: 
superb marketing, retail and sales skills
excellent PR skills
positive attitude, great enthusiasm and unmatched work flexibility
willing to travel or be assigned to other retail outlets
willing to work in varying shifts and extended store hours
has a broad knowledge on business, merchandising and marketing
superior leadership and interpersonal skills 
Retail Store Manager Education Training & Advancement:
The educational requirement for manager retail store aspirants varies greatly depending on the retail marketing position that they will be applying for. Typically, retail store manager professionals reach their position through years of experience in retail marketing and sales. The good news is there is no strict educational standard set for manager retail store applicants. In fact, some chain stores hire high school graduates. However, they still have to go through management training so they will be able to acquire the necessary skills needed in order to become efficient with their duties.
Manager retail store aspirants who wish to work in small retail stores must be able to satisfy at least a 2-year Associate degree program. This is important to ascertain that they will be able to efficiently facilitate all the tasks and responsibilities that will be given to them. Retail store manager aspirants enrolled in an Associate degree program will learn about the basics of retail marketing, store merchandising, finance, and inventory control.
As for those who are aspiring to work for bigger retail stores, it is highly advised to take the 4-year Bachelor degree programs. A number of fashion design schools are now providing course programs related to retail marketing, fashion merchandising, fashion sales, and other related fields. With a four-year bachelor degree course program, retail store manager aspirants will be exposed to a more detailed and comprehensive coursework. They will be able to acquire advanced skills in sales, marketing, finance, and store operations.
If you are still not satisfied with the typical retail store manager position, you should consider getting a Master's Degree or Advance Studies program to allow you to aim for higher retail marketing and managerial positions.
Experience wise, retail store manager applicants must be able to earn relevant field experiences to gain an advantage. Finding a position as a retail sales associate or a sales clerk is an ideal starting point. From there, you will be able to learn first-hand knowledge on how retail stores operate and then you can advance to higher store managerial positions like the Associate Store Manager and Head Retail Store Manager.
Retail Store Manager Jobs & Careers:
Retail Sales Associate > Associate Manager > Store Manager > Department Store Manager
Retail Store Manager Salaries:
Annual income earnings of different retail store manager positions greatly differ depending on the following factors: 
the size of the retail store being managed
educational background
expertise
years of retail marketing experience
job location
To give you an idea on the pay scale of varying manager retail store professional, here is a salary estimate of the annual earnings of retail store manager professionals with varying work experiences. 
Entry-level Retail Store Manger Professionals: $15,000 to $27,000
Experienced Retail Store Manager Professionals: $30,000 to $60,000
Top-Level Retail Store Manager Professionals: $60,000 to $100,000+
Like with other professions, those who have gained more work experiences have higher income ranges, but entry-level professionals still receive reasonable annual salary earnings. Therefore, if you want to earn more, it is best to gain as much field experiences as you can so you can easily qualify for higher manager retail store positions!
Job Trends for Retail Store Manager:
Retail store manager jobs are expected to grow fairly in the succeeding years. Employment in the field of retail marketing is still anticipated to increase due to the various career opportunities opened in different retail marketing fields which include the following: 
Store merchandising
Retail store sales
Advertising and Marketing
Retail store manager candidates with extensive background on marketing, fashion merchandising, finance, business, and advertising will have greater chances of landing lucrative job offers. Same with manager retail store applicants who have earned higher educational degrees and related field experiences.
The emerging growth of national store chains will create more job opportunities for qualified, skilled, and experienced retail store manager applicants. Since the stability of retail store success significantly depend on the progress of the store sales, more shops, stores, and fashion boutiques will definitely require the expertise of skilled manager retail store professionals.