What do Fashion Retail Merchandisers do? Where do Fashion Retail Merchandisers work? FS takes a look: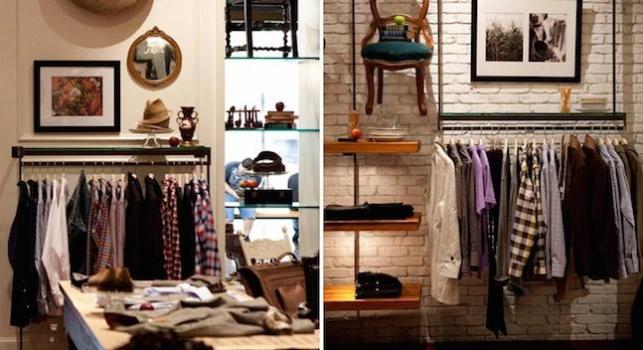 Alternate Titles For the Role
Merchandise Manager
Fashion Merchandiser
Retail Merchandiser Job Description:
Retail merchandising is the process in selling through retail. The people who work under this department are called retail merchandisers. They make sure that the proper products and clothes are available in the stores, and that they have the right price tags. The retail merchandising team coordinates with the retail buyers because merchandisers decide on the quantity of products that the buyer has to buy.
In the most general sense, retail merchandising is described as making clothes and other products available to consumers through the stores' retail outlets. They decide on which ones should be stocked in the shelves and display stands. Retail merchandisers are also the ones who make sure that particular products are always on stock and available to their consumers.
Retail merchandisers do not always work in the fashion industry, since almost all kinds of stores nowadays have their retail merchandising team. However, in the case of some stores, some suppliers sometimes act as their own merchandisers who make sure that stores have stocks of their products.
The typical retail merchandising team works together with the retail buying team. If buyers decide which ones they should order and produce for the company's next fashion collection, the merchandisers then decide how many of these and those should go into the shelves of their stores.
People who work in retail merchandising typically have a 9am to 5pm job, although it may extend especially when there are new stocks, or when the store releases new products. Weekend work may also happen, especially in peak season.
Most retail merchandisers are office-based, although there may be constant travels to different stores and branches, as well as meetings with the suppliers and manufacturers. They also work close with retail buyers, so constant communication is always required to avoid misunderstandings. The retail merchandising team also attends some trade shows, from time to time, and may require them to travel by plane, if needed.
The typical retail merchandising team works in the head office of most companies. They typically have all branches and stores under their care, so they sometimes work under pressure. Merchandisers are also responsible for knowing which products they should place in certain stores, so being aware of the commercial industry is a definite plus.
Retail merchandising teams negotiate with suppliers and other stakeholders. Together with retail buyers, they also meet with designers and manufacturers to make sure that they would create sellable products for their company.
Becoming a Retail Merchandiser:
A successful person in the retail merchandising industry should understand their buyers' behaviors to know what things motivate their buyers to buy their products. Likewise, retail merchandisers should also be good with analysis and numbers because they need to know which ones work for their stores. They have to flexible and calm; one who can handle everything even under pressure.
Since retail merchandising teams work hand in hand with the retail buyers, good public relations are expected. They also meet with designers, suppliers and manufacturers from time to time, so retail manufacturers must generally know how to deal with people.
It also helps if retail merchandisers are passionate about their work, and have an eye for challenges when it comes to buying patterns of their customers. They are decisive, and they are confident when dealing in negotiations, as well as dealings with other people. Likewise, they usually are keen when it comes to retailing, liking what they do to bring what the clients what in their stores.
Retail merchandising people know how to deal with both internal and external stakeholders. They are customer-oriented, and are aware as to what their target market wants.
Retail Merchandiser Education Training & Advancement:
A degree in fashion such as fashion merchandising is recommended. Others may also choose some business degrees like merchandise planning and sales to help them understand the market even further. There are 2 or 4 years of study for such degrees, depending on the school and the course framework.
Retail experience is a definite must in the retail merchandising industry. There are a lot of stores and boutiques who take in interns and trainees to further train them about the industry. Experiences in merchandise buying and sales in retail are truly a plus.
Retail Merchandiser Jobs & Careers:
Buyers > Associate Merchandising Manager > Merchandise Manager > General Merchandising Manager
Job Trends for Retail Merchandiser:
Since general merchandise, accessories and clothing are perhaps the biggest employers in the US, a large number of retail merchandising people are also being hired each year. Typically, the said industries have employees all over the country, and are fairly young - with up to 29% (in 2008) of employees in these industries being 24 years old and below.
Department stores, fashion boutiques, clothing retail stores, hypermarkets and supermarkets all need their own retail merchandising team, so there are quite a number of jobs opened yearly for merchandising potentials. Some manufacturers themselves also have their own retail merchandisers who stay in contact with stores, and who ensure that their products are always available in those stores.
Retail merchandisers have great opportunities to advance in the retail merchandising industry. Potentials may become general merchandising managers in the long run.