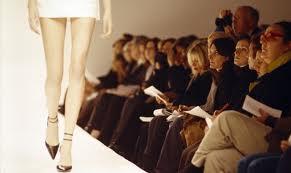 You are creative. You can sew. You have a sketchbook of designs the Hilton sisters will drool over. So, why go to fashion school? There are many reasons:
1. You will be taught.
The study of fashion design involves hands-on training, so, yes, you can prepare yourself by developing many skills on your own. However, when you choose to pursue a fashion design degree, you are choosing to be taught.
What does this mean? You will interact with instructors and professors who will teach you new and advanced skills. You will be critiqued and your technique will be perfected through exchanges with other students.
As a fashion design student, you will have the time and opportunity to hone and perfect your craft without the pressures of clients and your career.
2. You will be inspired.
Who will you encounter in fashion school? Other talented, excited, inspired young artists. Design school affords fashion students the opportunity to experiment and feed off of the energy and innovation of other students. In our opinion, this experience can only make your own design work better.
3. You will be prepared.
The challenges and obstacles of earning your fashion design degree will thoroughly prepare you for the fast-paced, "so five minutes ago" fashion industry. Also, your courses and class projects will give you an opportunity to build out a diverse portfolio of your student work, which make your skills more marketable.
4. You will get a job.
Yes, it is true, and quite possibly the most important reason you should go to fashion school. What distinguishes you from the leagues of other creative, skilled seamstresses? Your degree! Employers want designers who can commit to work hard and achieve success - two abilities obtaining a degree proves you have.
Training, inspiration, preparation, and more job potential. What more can you ask for?
Programs to Consider:
Selected Campus Locations:
loading...