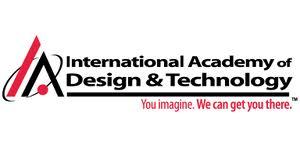 The International Academy of Design and Technology ranks among the foremost private educational establishments in North America. IADT Montréal is regulated by the Quebec Ministry of Education's Private Education Act, the International Academy of Design and Technology Montréal grants an Attestation of College Studies (A.E.C.) for all its career training programs.
The campus is located in the very heart of downtown Montréal, which is widely acclaimed as a hot spot for talent in all the arts: visual arts, music, dance, comedy, theater and cultural festivals. The second largest French-speaking city in the world, Montréal is a great combination of old world charm and big city excitement. Students can spend leisure time exploring the city's many quarters; the artistic Plateau Montréal, and the Latin Quarter with its colorful wall murals, mansard roofs, spiraling stairs and outdoor cafes; the multi-ethnic Main, Chinatown with its pagodas and apothecaries, Little Italy with its markets and cappuccino shops. Surrounded by water and brightened by 650 parks and green spaces, Montréal's island city is truly many cities wrapped in one.
The International Academy of Design and Technology's program in Fashion Design is an intense, two-year course that prepares graduates for a career in fashion design, production and fashion marketing. The Fashion Design curriculum integrates the study of innovations and new trends in the fast-paced global fashion industry with the mastery of conventional skills, giving a well-rounded background to both fashion novices and experts alike. This means students may have classes that vary from computer-based fashion design programs to trend analysis. The Academy's Fashion Merchandising curriculum, on the other hand, combines the creative design and practical business sides of the industry - from recognizing hot trends and designs to understanding how to price and position each article.
The International Academy of Design & Technology, Montréal, offers the following programs:
Fashion Design, Diploma
Fashion Merchandising, Diploma
Disclaimer:
IADT does not guarantee employment or salary.
The jobs mentioned are examples of certain potential jobs, not a representation that these outcomes are more probable than others. IADT does not guarantee employment or salary.