What do Graphic Designers do? Where do Graphic Designers work? FS takes a look: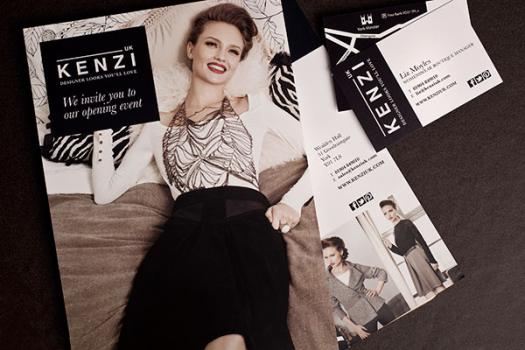 About Graphic Designer:
Graphic Designers design and prepare camera-ready copy for any type of printed material, including business cards and stationary, brochures, advertising, packaging, book covers, and many other types of materials, for various fashion businesses. Graphic designers may work for an advertising agency, fashion magazine, graphic design firm, as a freelance designer, or out of their own studio. In large agencies, they work on a team with the Art Director and Creative Director in order to conceptualize and create specific designs to be approved by their client.
Alternate Titles For the Role
Graphic Designer Education Training & Advancement:
Education - a 2 or 4 yr. degree in Graphic Design or related field is highly recommended. Coursework should include techniques for graphic communication and electronic art.
Experience - College internships and related experience is recommended. A portfolio of previous work is required.
Personal Characteristics/Skills - Good sense of style, color and design; ability to tolerate criticism; creativity and imagination; attention to detail; good computer skills; ability to collaborate other professionals.
While there's no single career path for any job, those in the graphic arts often evolve through the following roles:
Paste-up Artist: creating or laying out publication pages, and editing existing work
Graphic Designer
Art Director: Responsible of the team creating all visual artwork
Creative Director: Response for all the creative aspects of a given project
Graphic Designer Salaries:
Salary ranges for graphic designers can vary widely based on position, company and geographic location. Across the Unitied States is not uncommon for salaries to range between $15,000 to $80,000+.
Generally we see
Entry level pay may range from $15,000 to $30,000
Experienced pay may range from $45,000 to $60,000
Top level pay is around $80,000+
Job Trends for Graphic Designer:
The job outlook for graphic designers is good to excellent.
Faster than average growth is projected for graphic designers in the coming years thanks to the growth of the Internet and the increase in competition among apparel designers and manufacturers. Success for graphic designers is usually based on creativity and design sense, variety and length of experience, business acumen, and turnover in top positions. Those who fit the bill may progress to become art directors or creative directors, or may decide to open their own graphic design firm and hire other designers.