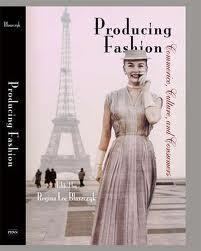 A major focus of the apparel industry is Fashion Production. For students who seek an exciting career in a dynamic business, Fashion Production offers creative opportunities to transform design concepts into garments and accessories sold in retail outlets everywhere.
Fashion Production students must understand fashion trends of the past to create the exciting future of design. Likewise, learning the mechanics of garment production enables students to transform ideas into fashions people will buy. Courses such as Textiles, Apparel Construction, and Pattern Making provide students with an understanding of garment design and construction, while courses such as Concept and Line Development, Production Systems, and Cost and Line Specifications foster an understanding of the business side of the fashion industry. Students gain the needed foundation to enter the world of fashion production and start a successful career.
Careers for students with a degree in Fashion Production include Fashion Designer, Accessory Designer, Fashion Merchandiser, Fashion Sales Representative, Showroom Sales Representative, Fashion Product Manager, Clothing Patternmaker, and Pattern Grader.
SEE WHAT FASHION CAREERS FIT WITH THIS DEGREE >>
CHOOSE ANOTHER FASHION DEGREE PROGRAM >>
Programs to Consider:
Selected Campus Locations:
loading...
Below are the Fashion Production Degrees offered various schools reviewed by this site.