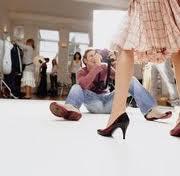 MODEL EXPECTATIONS
I am often asked by so many aspiring models, how to break into the industry. As in any fashion trade, modeling is an extremely competitive and cutthroat business. You've seen "Americas Next Top Model" and "Janice Dickinson's Modeling Agency" which glamorize the world of fashion shoots, runway shows and designer clothing. However to get to that working model stature, it can be quite a challenge.
However, models are needed on any level, from local boutique fashion shows to regional advertising campaigns to national cover girls. The steps to get to the top can be extremely difficult but not impossible. It is important to expect to work hard, listen to industry experts and build your book.
FIND A REPUTABLE AGENT
Don't be scammed into paying thousands of dollars by an agency that promises to make you famous. If living in a small town or city, research the agencies that actually work with professional clients, such as advertising and film production companies, and show producers. Don't sign with a company that claims to bring in outside scouts from LA and NYC. A real agent will help build your book so that you are ready to actually work in those markets.
START EARLY
It's no secret that models keep getting younger and younger. Some of the freshest faces on magazine covers are as young as 13. Getting an early start is an advantage that is worthy to explore if possible. However, models of every age continue to work in the industry every day.
Programs to Consider:
Selected Campus Locations:
loading...
BUILD YOUR BOOK
When going to a "Go-See" for a potential job, the client will ask to see your book or portfolio of pictures. Make sure your book is current with all of your previous experience and has a range of different looks you can achieve. To build your book, many new models work with professional photographers on test-shoots and even offer to model for student photographers. These jobs may not pay but can give you some amazing pictures for free.
TAKE A CLASS
Ask your reputable agent where you can take a class to work on posing for the camera or walking the runway. Many agents offer classes onsite to help their clientele improve their modeling skills, while some professionals also teach classes at fashion schools or on a private level.
SALARY EXPECTATIONS
Remember an agency will take 15-20% of what you earn on a paying job. This is unavoidable if you want to book the good gigs. Based on your current market, models are often paid a flat fee for the job. For example, an advertising client may pay $250/model per day for a 2-day shoot. Your agent will take their commission before taxes and then you will receive your check.
BE A REALISTIC SUPERMODEL
Giselle and Heidi Klum didn't expect to become internationally sensations and neither should you. Clients can spot the divas a mile away and are really looking for the fresh face that will work best for them. Have a positive and confident attitude and think big and you just may be the girl on the next cover of VOGUE.