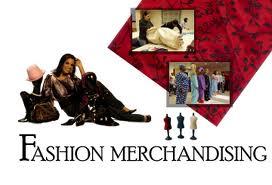 The fashion merchandising industry is fast paced, ever changing, and consumer-driven. At the heart of this industry is retailing, which may be considered the most challenging area of the fashion business. Successful merchandisers must understand all aspects of the industry. Further, it is the merchandiser who is responsible for identifying the wants of the consumer, and for planning, buying, and selling merchandise to ensure profit and to contribute to the growth of the business. This is an industry composed of risk takers, critical thinkers, creative minds, and trendsetters.
Fashion Merchandising students study fashion history, famous designers, textiles, and display. They engage in simulated buying sessions, marketing seminars, and the development of in-house promotional campaigns in order to acquire hands-on experience. Most programs also offer opportunities to explore the industry by interacting with professionals and developing contacts.
Merchandising is an exciting industry with abundant opportunities for those who commit themselves to a career in the industry. College graduates may find entry-level opportunities with retail department stores, specialty shops, boutiques, clothing wholesalers, importers, designers, and manufacturers. The list of careers include Retail Managers, Merchandise Coordinators, Showroom Sales Representatives, Visual Merchandisers, Product Development Managers, Event & Promotion Planners, Fashion Forecasters, Merchandisers, Fashion Journalists, and many more.
Programs to Consider:
Selected Campus Locations:
loading...
SEE WHAT FASHION CAREERS FIT WITH THIS DEGREE >>
READ SOME OF OUR GREAT FASHION ARTICLES >>
Below are the Fashion Merchandising Degrees offered various schools reviewed by this site.
Certificate in Fashion Design & Merchandising 
Brooks College (Long Beach)
Brooks College (Sunnyvale)
Kaplan Career Institute - ICM (Pittsburgh)
International Academy of Design and Technology (Chicago) 
International Academy of Design and Technology (Pittsburgh) 
International Academy of Design and Technology (Seattle) 
Lehigh Valley College (Center Valley) 
Pace Institute (New York)
Sanford-Brown College (Hazlewood)
Tucson Design College (Tucson)
Bachelors in Fashion Merchandising 
International Academy of Design and Technology (Chicago) 
International Academy of Design and Technology (Seattle) 
Westwood College (Online) 
Westwood College (Denver North, Denver South, Inland Empire)