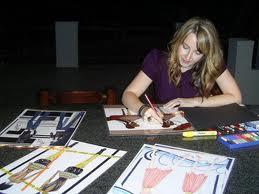 Start a career in fashion design and be creative all day long. The Fashion Designing industry is a fast-paced, competitive, and ever-changing field. Hard work, determination, and a creative and technical mindset, as well as the constant passion to keep yourself focused each day, are needed to succeed in this field. Successful fashion designers must understand and be adaptable to all the changes and challenges of the fashion industry. They must have the ability to visually present their ideas and to actually produce them.
There are many job opportunities in the world of fashion design, make sure you pick a school and program that provides the right kind of training for you to advance in your fashion career. Check out any of the fashion schools listed by state below and request free degree information. 
Programs to Consider:
Selected Campus Locations:
loading...