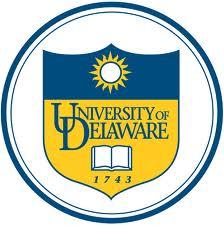 Fashion programs & degrees offered by University of Delaware:
B.S. Fashion Merchandising and Management
B.S. Fashion Design and Product Innovation
M.S. Fashion and Apparel Studies
Graduate Certificate in Socially Responsible  and Sustainable Apparel Business
University of Delaware's student population
Fashion student population
University of Delaware's career placement services:
The University of Delaware's Career Services Center provides comprehensive resources that assist students with resume writing, interviewing skills and other critical career preparedness tools. The Career Service Center team supports students achieve career goals. The Employer's Portal provides a one-stop shop for all employer's needs, from securing talent to making connections with faculty. Blue Hen Careers powered by Handshake is a database of hundreds of internships and jobs — including full-time, part-time, volunteer, and summer jobs — posted specifically for UD students and alum. 
Approximately 90% of our undergraduate students participate in an internship experience while they attend the University of Delaware.  Many companies recruit directly from the Department of Fashion and Apparel Studies because of the strong curriculum, industry reputation and the caliber of students that emerge from the programs.
Faculty members at University of Delaware
Fashion faculty members at University of Delaware