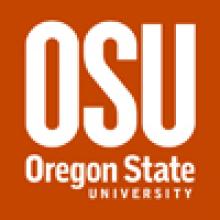 Oregon State University: Apparel Design, Interior Design & Housing Studies, Merchandising Management, Design & Human Environment
Corvallis, Oregon
Department of Design & Human Environment
The Design & Human Environment program at Oregon State University focuses on developing students' creativity, technical skill, evidence-based knowledge, and socially responsible ethics.  The program aims to create professionals who can approach design and merchandising processes with an innovative and solution-driven state of mind, leading to market and user acceptance of socially and ethically responsible practices.
What fashion related programs and degrees does Oregon State University offer?
As of 2011, Oregon State University offers the following degrees:
B.S. Apparel Design
B.S. Interior Design & Housing Studies
B.S. Merchandising Management
B.S., MA, MS, PhD Design & Human Environment
What's the school's contact information?
Oregon State University
Department of Design & Human Environment
224 Milam Hall
Corvallis, OR 97331
Phone: 541-737-3796
www.hhs.oregonstate.edu/dhe/
Type of School? Public
How much is tuition?
Annual tuition: $6,725
Room & Board: $8,352
What's the typical student profile?
Oregon State University total undergraduate students: 18,067
Fashion program students: 694
What are the requirements to enter program?
Program requires a professional program application after first year, with a minimum GPA of 2.4 to apply.
How long does it take to complete program?
It usually takes four years to complete a B.S. degree, two years to complete a M.S. degree and two or more years to complete a Ph D program.
How many faculty members does Oregon State University's Fashion program have?
Faculty members: 13
What career placement services does Oregon State University provide?
Students may choose to complete an internship, where they are typically placed among top companies and small businesses.  Study abroad opportunities are available in the form of short-term study tours or students can develop their global contacts with international internships.
All data is as of 2011.