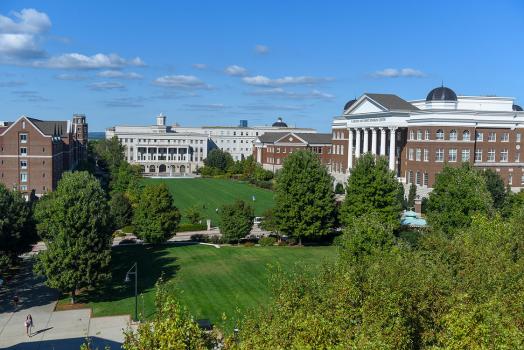 Fashion programs & degrees offered by Belmont University:
BFA in Fashion Design
BFA in Fashion Merchandising
Belmont University's annual tuition
Belmont University's student population
Fashion student population
Belmont University's admission requirements:
A student's academic performance is evaluated that includes their cumulative GPA and standardized test scores. In addition, students may apply for an O'More Fashion Scholarship.  Students will be asked to visually define fashion beyond a formal definition of "fashion" included in a dictionary, and also explain their idea in a two-page paper. Although the instructions are simple, the solution requires deep creative thought.
Belmont University's career placement services:
Belmont Univeristy offers full service career placement services for our students.
Our job placement rate was at 90% for 2018. Our high placement rate is due to our continuous efforts to keep students up to par with the direction of the industry.  In addition, we have established industry professionals who serve on our program advisory committees for design and merchandising.  The committee members provide valuable direction as to how we can best prepare our students to succeed and lead in the industry beyond graduation. 
Recent grads have secured employment at a variety of fashion-related positions, including with companies like VF Corporation, Genesco, Inc., Fruit of the Loom, Dillard's, Inc., Johnathan Kayne, Banded, Natural Life, OshKosh B'gosh, SVP Worldwide, Urban Outfitters, ABLE, Hanesbrands, Inc., Kirkland's, Tractor Supply, Elizabeth Suzann, and many more. 
Faculty members at Belmont University
Fashion faculty members at Belmont University