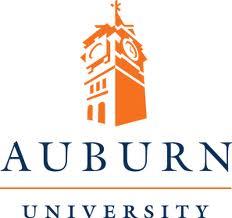 Fashion programs & degrees offered by Auburn University:
B.S. in Apparel Merchandising, Design & Production Management --  Merchandising Option
B.S. in Apparel Merchandising, Design & Production Management -- Design & Production Management Option
B.S. in Interior Design
B.S. in Philanthropy & Nonprofit Studies
M.S. (thesis & non-thesis) & Ph.D. in Consumer & Design Sciences
Auburn University's annual tuition
Auburn University's student population
Fashion student population
Auburn University's admission requirements:
Freshman applicants must have completed the following coursework by the time of high school graduation:
   --4 years of English
   --3 years of social studies
   --3 years of math including Algebra I & II, and either Geometry,  
      Trigonometry, Calculus, or Analysis
   --2 years of science including Biology and Physical Sciences
In addition to evaluating high school courses, Auburn considers GPA, responses to short answer questions, and one of the following additional documents: (1) graded written assignment; (2) ACT or SAT score, or (3) expanded resume or AP or IB scores.
Program Length
B.S. programs are 4 years; M.S. takes 2 years, and a Ph.D. takes at least 3 years.
Auburn University's career placement services:
Auburn has a University Career Center for all majors, but the College provides more targeted support for students, offering diverse sessions that include topics such as interviewing tips, navigating a career fair, and an etiquette dinner. Design students are required to take a portfolio course that incorporates development of e-portfolios with traditional printed versions. Merchandising students have the option of taking a portfolio course aimed at their goals. Both courses include personal resume development. Students get post-graduate job search experience in looking for their internship position. Internship coordinators provide advice, and long lists of previous internship sites are available.
Faculty members at Auburn University
Fashion faculty members at Auburn University