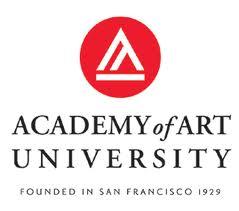 Fashion programs & degrees offered by Academy of Art University:
Academy of Art University offers the following degrees:
A.A. Fashion, Specialty Tracks: Fashion Design, Knitwear, Menswear, Merchandising, Textiles, Visual Merchandising
B.A. Fashion, Fashion Design, Knitwear, Merchandising, Textile Design, Visual Merchandising
Student Life
Fashion student population
Admissions
Outcomes
Program Length:
Most graduate in 4 years
Academy of Art University's career placement services:
Though internships are not mandatory, the School of Fashion, through the Sister City Scholarship Exchange Program, awards scholarships to students in the department to study at two prestigious fashion schools in Paris.