What do Boutique Owners do? Where do Boutique Owners work? FS takes a look: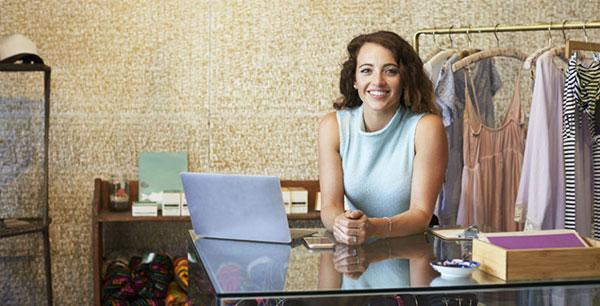 About Boutique Owner:
Boutique owners operate retail stores that generally sell clothing, accessories and other sundries. They often have experience in the retail industry, and always have a passion for fashion.
As a business owner, they are pure entrepreneurs and are ultimately responsible for every aspect of running a small business. They need to manage the design/look and feel of the store, inventory, sales & marketing, employees, bookkeeping & finance.
Like all business owners, the amount of work & effort needed is tremendous, but so isn't the satisfaction that comes from being your own boss.
Alternate Titles For the Role
Specialty Store Owner
Owner
Boutique Owner Job Description:
Successful boutique owners are very entrepreneurial-minded and driven people who use a combination of savvy business skills and in-depth knowledge of the fashion retail industry to make a profit. Their stores often target a specific customer profile and often carry a specific mix of clothing and/or apparel designers that appeal to this demographic. Boutique owners must be jacks or jills of all trades as they typically oversee all aspects of a boutiques operations from planning and purchasing their inventory, setting up the in-store displays and managing employees. You could start a fashion boutique in one of the following areas: sportswear, beachwear, novelty items, vintage, T-shirts, dresses, tuxedos, shoes, handbags, accessories, lingerie, watches, sunglasses, and more.
Becoming a Boutique Owner:
Many schools offer certificates, associate and bachelor's degree programs in fashion design & related fields that will help jump-start one's career as a boutique owner. These programs expose students to practical opportunities in order to get started in the fashion industry, and give a solid foundation on which to begin a career. Some fashion schools will over specific lines of study for aspiring boutique owners.
As important as formal education is establishing yourself as an effective sales/business talent. Small business owners are focused on taking the right risks at the right time. Always have a good portfolio of ideas and strategies and don't be afraid to try them.
Boutique Owner Education Training & Advancement:
Education - A bachelor's degree in Business Management or Fashion Retailing/Merchandising/Marketing is common. An MBA is a plus in attracting investors.
Experience - Extensive experience in the fashion retail industry in a variety of positions usually starting at the level of retail sales associate or stock clerk and with some experience as a retail store manager.
Personal Characteristics/Skills - entrepreneurial and risk-taking personality; solid business background in fields such as Marketing, Accounting, Sales and Management; in-depth and up-to-date knowledge of the fashion retail marketplace, including trends and forecasts; flexible; multi-tasking capabilities; excellent time management and communication skills.
Boutique Owner Jobs & Careers:
Boutique owners often work up through other retail positions. A typical path might looks like:
Retail Sales Associate > Buyer > Retail Manager > Boutique Owner
Boutique Owner Salaries:
$0 to $100,000+
*Losses are expected in the first few years of operations due to initial investments and expenditures. Once stabilized, boutiques can become a good source of income for its owner as well as an alternative to working very hard for someone else.
Job Trends for Boutique Owner:
Being a small business owner is a dream for many people, and the value of being one's own boss cannot be underestimated. Setting up a boutique usually requires obtaining a bank loan or drawing from personal savings to cover initial investments. Often, successful owners are those who can attract investors with a solid business plan and operational structure. Once the store is profitable, owners can go on to open additional stores, or if they have created a strong enough brand, sell franchises for subsequent locations.
Best Places to be a Boutique Owner:
Stout