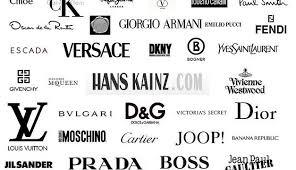 In 2013, Bain and Company forecasted a luxury market compound annual growth rate of 5-6% between 2013 and 2015. This meant that 2015 saw a market that was worth $273 billion in 2012, grow to around $290 billion by 2015. While the luxury market overall shows no signs of a significant slow-down, some luxury fashion brands, along with several others that do not fall into the luxury category, experienced more growth than most. In fact, a prominent few have estimated values that have reached or exceeded a staggering $10 billion. Others in the group have hit the $7 to $9 billion mark. 
Together, the brands below (both luxury and non-luxury) have an estimated worth of nearly $150 billion. All made Forbes World's Most Valuable Brands list for 2015, sharing the spotlight with behemoths such as Apple, Google, Facebook, Disney, Coca-Cola, Amazon, IKEA, Starbucks, and other billion dollar brands. Take a look.  
Louis Vuitton
Brand Value $28.1 Billion, Revenue $10.1 B
#14 Forbes
Louis Vuitton has been the supplier of luggage to the wealthy and powerful for more than 160 years. The company, which says it "combines quality fabrication with innovative designs to reflect the needs of customers and the ever-changing modes of world travel, also produces apparel, shoes, and accessories." In 1987, the company became part of Moet-Hennessy Louis Vuitton (LVMH), the world's largest luxury goods conglomerate. Today, there are more than 450 Louis Vuitton stores worldwide. 
Nike
Brand Value $26.3 Billion, Revenue $28.3 B
#18 Forbes
Founded as an importer of Japanese shoes and incorporated in 1968 as BRS, Inc., NIKE, Inc. (Nike) has grown to be the world's largest marketer of athletic footwear, holding a global market share of approximately 37 percent. In the U.S., Nike products are sold through about 22,000 retail accounts. Worldwide, the company's products are sold in more than 160 countries.
H&M
Brand Value $15.3 Billion, Revenue $21.2 B
#33 Forbes
In 1947, Hennes women's clothing store opened in Västerås, Sweden. Today H&M Group (Hennes & Mauritz AB) offers sustainable fashion for everyone under the brands H&M, COS, Monki, Weekday, Cheap Monday and & Other Stories, as well as fashion for the home at H&M Home. The company has more than 3,900 stores in 61 markets, and online shopping in 23 countries. 
Gucci
Brand Value $12.4 Billion, Revenue $4.5 B
#42 Forbes 
Guccio Gucci opened his first shop in Florence in 1920, becoming known for his leather craftsmanship and accessories. His four sons joined the firm, and in 1953 (the year Guccio Gucci died), the first overseas shop opened in New York City. His grandson, Maurizio, oversaw the resurrection of the firm in the 1980s, and became group president in 1989. Today, the Gucci brand consists of more than 500 stores across the globe and it is considered the biggest-selling Italian brand in the world.
Hermes
Brand Value $10.6 Billion, Revenue $5.3 B
#51 Forbes 
Founded as a saddlery company in 1837 by fashion designer Thierry Hermes, the luxury brand Hermes is famous for its silk scarf that became a staple among newly liberated women of the 1920s. Today, the brand produces apparel, boots, shoes, jewelry, watches, ties and other accessories for men and women. Hermes also designs home decor items and it had 340 stores worldwide in 2012, with a target of 350 to 360 by 2017. 
Cartier
Brand Value $9.6 Billion, Revenue $6.5 B
#55 Forbes 
Founded in 1847 in Paris, Cartier is the world's most recognized luxury brand. Famous for lavish jewelry and watches, Cartier has also developed a range of luxury leather, fragrance, and accessories collections. The brand distributes its collections through close to 300 Cartier boutiques worldwide.
Zara
Brand Value $9.4 Billion, Revenue $14.8 B
#58 Forbes 
With an estimated net worth of $66.8 billion and the only fashion mogul to land a spot on CNN Money's 10 Richest People in the World, Amancio Ortega Gaona is the world's second richest person. The fashion mogul opened his first Zara store in the coastal town of La Coruna, Spain in 1975. Today, his wildly successful fashion company, Inditex, operates under several brand names including Zara, Massimo Dutti, and Stradivarius. The company, which has 5,000 stores in 77 countries, sells reasonably priced apparel, shoes, accessories, bags, and beachwear for men and women.
Coach
Brand Value $8.6 Billion, Revenue $4.5 B
#63 Forbes
Coach was founded in 1941 as a family-run workshop in a Manhattan loft. Today, Coach is available on five continents in over 1,000 directly operated stores. Product offerings include women's and men's bags, women's and men's small leather goods, business cases, footwear, wearables including outerwear, watches, weekend and travel accessories, scarves, sunwear, fragrance, jewelry, travel bags, and other lifestyle products.
Prada
Brand Value $7.3 Billion, Revenue $3.7 B
#74 Forbes
Prada was founded in Milan in 1913 by Mario Prada. The exclusive shop sold leather bags, trunks, beauty cases, and luxury accessories. Today, the store produces men's and women's clothing, shoes, eyewear, and fragrances as well. The brand consists of more than 300 stores worldwide.
Adidas
Brand Value $6.8 Billion, Revenue $14.9 B
#83 Forbes
On August 18, 1949, Adi Dassler registered "Adi Dassler Adidas Sportschuhfabrik" and began operations with 47 employees in the small town of Herzogenaurach, Germany. On the same day, he registered a shoe that included the registration of the soon-to-become-famous Adidas 3-Stripes. The rest is history. Adidas has around 500 stores around the world and plans to open 55 concept stores by 2017.
Chanel
Brand Value $6.8 Billion, Revenue $5.4 B
#85 Chanel
Coco Chanel opened her first clothes shop in 1910 and launched her first perfume in the 1920s. The designer introduced the Chanel suit and the little black dress, which are still popular today. The Chanel empire consists of an estimated 200 stores worldwide that sell apparel, jewelry, cosmetics, fragrances, accessories, eyewear, shoes, boots, bags, and watches. 
Ralph Lauren
Brand Value $6.6 Billion, Revenue $7.1 B
#89 Forbes
In 1967, Ralph Lauren began designing his own men's neckties, branding them under the name "Polo." According to Biograpraphy.com, in 1970, Lauren was awarded the Coty Award for his men's designs. "Following this recognition, he released a line of women's suits tailored in a classic men's style. In 1972, Lauren released a short-sleeve cotton shirt in 24 colors. This design, emblazoned with the company's famed logo—that of a polo player, created by tennis pro René Lacoste—became the brand's signature look."
Today, Polo is "one part of an international empire that includes fragrances, home furnishings, luxury clothing and dining based on a fantasy aesthetic of upper-crust life." Ralph Lauren Corporation now operates 460-plus Ralph Lauren and Club Monaco retail stores worldwide as well as 540 concession-based shops-within-shops and 10 e-commerce sites. Ralph Lauren collections are available at nearly 13,000 retail locations worldwide.
Sources
"Adidas History." Adidas Group. Adidas Group, n.d. Web. 16 Mar. 2016.
"Amancio Ortega Net Worth." TheRichest. TheRichest, Mar. 2016. Web. 16 Mar. 2016.
"Cartier History and Stories." Cartier. Cartier, n.d. Web. 16 Mar. 2016. 
Cartier Women's Initiative Awards. Cartier International, 2006-2016. Web. 16 Mar. 2016.
"Coco Chanel Biography." Bio.com. A&E Networks Television, n.d. Web. 16 Mar. 2016.
"Company Profile." COACH: Company Information. Coach, n.d. Web. 16 Mar. 2016.
Denis, Pascale, and Antonella Ciancio. "Hermes to Protect Exclusive Image with Fewer New Stores." Reuters. Thomson Reuters, 31 Aug. 2012. Web. 16 Mar. 2016.
Golden, Jessica, and Sara Eisen. "Can Adidas Be 'cool' Again? One Exec Thinks so." Sports Business. CNBC-NBCUniversal, 27 Mar. 2015. Web. 16 Mar. 2016. 
"Louis Vuitton." International Directory of Company Histories. 1995. Encyclopedia.com. 17 Mar. 2016. 
"Number of Directly Operated Gucci Stores Worldwide in 2013 and 2014, by Region." The Statistics Portal. Statista, 2015. Web. 16 Mar. 2016.
"Ralph Lauren Biography." Bio.com. A&E Networks Television, n.d. Web. 16 Mar. 2016.
"Ralph Lauren Corporation." Company Profile from Hoover's. Hoovers, n.d. Web. 16 Mar. 2016. 
Rourke, Elizabeth; Troester, Maura; Salamie, David. "NIKE, Inc." International Directory of Company Histories. 2006. Encyclopedia.com. 17 Mar. 2016..
"The World's Most Valuable Brands 2015." Forbes. Forbes Magazine, 2015. Web. 16 Mar. 2016.
"The H&M Group." H&M. H&M, n.d. Web. 16 Mar. 2016.
"Top 12 Best Luxury Clothing Brands in the World." Listovative. Listovative, 27 Sept. 2014. Web. 16 Mar. 2016.