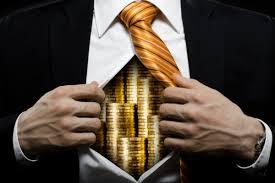 Before we reveal our list of some of world's richest fashion designers, we would like to share some promising new statistics on the state of the fashion industry. In February of 2015, the United States Joint Economic Committee (JEC) released a report about the fashion industry calling it "one of the many bright spots of our new creative economy." A $1.2 trillion global industry, with more than $250 billion spent annually on fashion in the U.S., the fashion and apparel industries employ 1.9 million people across the U.S., says the JEC, and they have a positive impact on regional economies across the country.
At three percent for the 2014-2024 decade, employment growth in the industry is slightly higher than growth for art and design workers overall. Even better is, fashion designers entering the wholesale apparel industry will enjoy an impressive 17 percent increase in employment growth for the same decade. Salaries aren't too shabby either. The median pay for fashion designers is approximately $64,000 per year, with top earners averaging around $129,500 per year.
What all of this means is, the future of fashion design looks great on all fronts. And even if the road doesn't lead to launching the next multibillion-dollar brand, today's fashion design graduates are still entering one of the world's most exciting and established industries with salaries and job growth that are well beyond the national average.
So, are you feeling pretty good about your future in fashion? Great! Now let's applaud some of the world's most celebrated self-made fashion moguls and their countless contributions to the world of fashion. 
Miuccia Prada, Net Worth: $12.4 billion
After stints in the Italian Communist Party and even mime school, Miuccia Prada took over her family's luggage business. The year was 1978. In 1985, Miuccia introduced a series of black nylon handbags and backpacks. Today, the brand known as "Prada" is worth billions.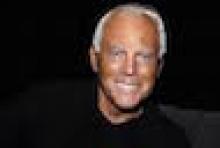 Giorgio Armani, Net Worth: $8.5 billion
Born in 1934, this self-made Italian designer made his billions by designing high-end fashions for men. According to Biography (A&E), the iconic clothing designer has expanded his empire to include restaurants and hotels.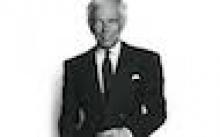 Ralph Lauren, Net Worth: $7 billion
New York native Ralph Lauren is best known for his sportswear line Polo Ralph Lauren. Today, Polo is just one part of an international empire that includes luxury clothing, home furnishings, fragrances, and dining "based on a fantasy aesthetic of upper-crust life," says Biography.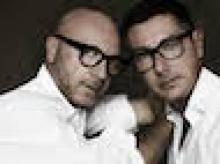 Domenico Dolce and Stefano Gabbana, Net Worth: $2 billion each
Italian-born Domenico Dolce and Stefano Gabbana launched Dolce & Gabbana women's collection in 1986. The duo went on to dress famous entertainers such as Madonna, Tom Cruise, and Nicole Kidman. Known as "D&G" today, the line includes everything from clothes and fragrances to accessories.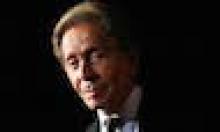 Valentino Garavani, Net Worth: $1.5 billion
Born in Voghera, Lombardy, Italy in 1932, Valentino Garavani is fashion royalty. A living legend, Garavani trained in Paris and started his own line in Rome in 1959. According to Biography, "by the mid-1960s, Valentino was a favorite designer of the world's best-dressed women, including Jacqueline Kennedy."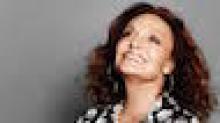 Diane von Furstenberg, Net Worth: $1.2 billion
Born in Brussels, Belgium, Diane von Furstenberg is one of the world's first most successful fashion designers. Besides designing stunning high-end fashions for women, von Furstenburg is famous for creating the iconic "wrap dress" back in 1972. The designer also has a new reality TV show called House of DVF, which airs on E!.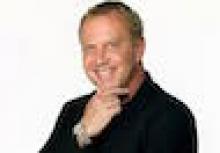 Michael Kors, Net Worth: $1 billion
Before he was a judge on the famous television show Project Runway, Michael Kors was busy building a billion-dollar empire consisting of womenswear, menswear, accessories, and perfume. One of the Long Island-native and New York City resident's biggest achievements was designing First Lady Michelle Obama's dress for her first official portrait.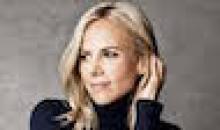 Tory Burch, Net Worth: $1 billion
Born in Valley Forge, Pennsylvania, Tory Burch rose to fashion stardom in less than a decade. After working for designers such as Ralph Lauren, Vera Wang and Narciso Rodriguez, Burch
launched a small boutique in Nolita, New York. That was in 2004. Today, Tory Burch includes high-end ready-to-wear, shoes, handbags, accessories, watches, and home & beauty.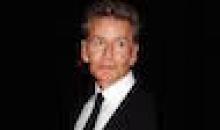 Calvin Klein, Net Worth: $700 million
Born in the Bronx, New York, Calvin Klein began his career designing coats and suits. He has expanded his business to include womenswear, sportswear, cosmetics, fragrances, and home collections.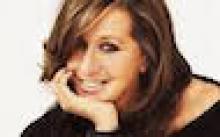 Donna Karan, Net Worth: $450 million
New York native Donna Karan entered Parsons School of Design in NYC in 1968. While still a student, Karan landed a summer position working for Anne Klein. By age 26, Karan was head designer. She debuted her first women's collection in 1985 and the now famous DKNY line in 1988.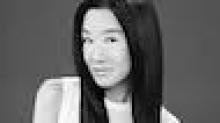 Vera Wang, Net Worth: $400 Million
Born in New York, Vera Wang served as senior fashion editor at Vogue for 15 years before she became design director for Ralph Lauren. Soon after designing her own wedding dress, she opened a bridal boutique. Not long after, she launched her signature collection. The rest is history. 
Sources
Altman, Howard. "New York's Richest Fashion Designers." New York Observer - Observer Style. New York Observer, 18 Nov. 2015. Web. 09 Jan. 2016.
Amayzine Editors. "Top 5 Richest Fashion Designers." Amayzine.com. Amayzine, Amsterdam, The Netherlands, n.d. Web. 09 Jan. 2016.
Biography.com Editors. "People - Biographies." The Biography.com Website. A&E Television Networks, n.d. Web. 09 Jan. 2016. 
Burch, Tory. "About Tory." Tory Burch Website. Tory Burch, n.d. Web. 09 Jan. 2016.
"Fashion Designers." Occupational Outlook Handbook. U.S. Bureau of Labor Statistics, 17 Dec. 2015. Web. 09 Jan. 2016. 
JEC Democratic Staff. "A Mixed Economy Of Fashion Design." The Economic Impact of the Fashion Industry (2015): 1-7. United States Congress. U.S. Joint Economic Committee, 06 Feb. 2015. Web. 09 Jan. 2016.
"Measures of Central Tendency for Wage Data (2014)." Average Wages, Median Wages, and Wage Dispersion. Social Security Administration, 2015. Web. 09 Jan. 2016.
"Notable Biographies: Domenico Dolce and Stefano Gabbana Biography." Encyclopedia of World Biography. Advameg, Inc., 2016. Web. 09 Jan. 2016. 
O'Connor, Clare. "Best Dressed Billionaires Meet the Richest Fashion Moguls of 2013." Forbes - Retail. Forbes Magazine, 06 Mar. 2013. Web. 09 Jan. 2016.
Zeveloff, Julie. "The 15 Wealthiest People In Fashion." Business Insider. Business Insider, Inc., 10 Sept. 2012. Web. 09 Jan. 2016.