This just in: fashion is now a $2.4 trillion global industry that touches every human being on the planet. If ranked alongside individual countries' GDP, says McKinsey & Company, fashion would be the world's seventh-largest economy. 
There hasn't been a better time to enter the fashion industry and the academic world has taken notice. Schools dedicated entirely to fashion are everywhere and most colleges and universities around the world now offer fashion programs. You'll be hard pressed to find an art and design school that doesn't offer some form of fashion study and many technical schools have also joined the cause. Even some business schools in the U.S. offer an MBA with a fashion concentration and the option is already popular overseas. 
Though there are hundreds of fashion program options at all types of schools around the world, a small percentage of fashion schools have a tremendous amount of influence in the fashion industry. These high-ranking schools have produced some of the world's most celebrated designers from Alexander McQueen and John Galliano to Anna Sui and Badgley Mischka. Some have produced Oscar winners and Royal Designers for Industry and Royal Academicians, while others have produced Turner Prize winners, CFDA Award winners, and much more. 
If you're lucky enough to get into any of these schools and make it through the program, you can expect plenty of job offers from fashion companies around the world. The influence of the schools on our list is so great, that their graduates are always in high demand. Many of the world's most prominent fashion labels, fashion companies, magazines, and productions routinely recruit designers directly from these schools, and most students land positions before they graduate. 
If you're ready to find out which fashion schools are among the most influential in the world, read on. If you decide to apply any of the five schools on the list, keep in mind that these coveted institutions receive tens of thousands of applications each year. This means you'll have to bring your A game, and then some. 
1. Central Saint Martins at University of the Arts London, London, UK 
Part of University of the Arts London (UAL), Central Saint Martins (CSM) dates back to 1854, when Saint Martin's School of Art was founded. In 1896, the Central School of Art was established, and the two schools merged in 1989 forming what became known as Central Saint Martins. The school welcomed Drama Centre London in 1999 and Byam School of the Art in 2003, bringing the school's total program offerings to nine. Options include Art, Product, Ceramic and Industrial Design, Culture and Enterprise, Drama and Performance, Fashion, Graphic Communication Design, Spatial Practices, Jewelry and Textiles, and Foundation and Access to HE. 
The number of fashion degrees offered here is endless. Undergraduate degrees include BA's in Fashion, Fashion Design with Knitwear, Fashion Design with Marketing, Fashion Design Menswear, Fashion Design Womenswear, Fashion Print, Fashion Communication, Fashion Communication: Fashion History and Theory, Fashion Communication: Fashion Journalism, Fashion Communication: Fashion Journalism, and Fashion Communication: Fashion Communication and Promotion. A Fashion Diploma in Art and Design, Curriculum Area: Fashion & Textiles is also available. 
Graduate offerings include MA's in Fashion and Fashion Communication, and a Graduate Diploma in Fashion. Both programs highlight an annual fashion show sponsored by L'Oreal Professionnel, participation in London Fashion Week, gallery exhibitions, fashion award shows, coveted internships with high-end labels, live projects, and more.   
Per CSM, each year, "L'Oreal Professionnel presents prestigious awards at both the BA and MA Fashion shows, given to students who demonstrated world-leading talent, craftsmanship and creativity. This important partnership with L'Oréal Professionnel has also evolved to comprise three scholarships, which aim to nurture cutting-edge talent by offering funding towards postgraduate study. These scholarships are for accomplished and deserving applicants who would otherwise be unable to finance themselves through postgraduate study." 
Central Saint Martins runs live projects "with a range of businesses, from international companies such as Adidas and Samsung to local, socially engaged organizations and charities." The Internship Program "with the LVMH Group, home to Louis Vuitton, Celine, Givenchy and Marc Jacobs," is just one of the many unique opportunities CSM offers students to gain "impressive professional experience." 
Famous alumni include Alexander McQueen, John Galliano, Stella McCartney, Zac Posen, Pierce Brosnan, Tom Hardy, Colin Firth, Michael Fassbender, John Hurt, and MIA, to name a few. 
2. Royal Academy of Fine Arts, Antwerp, Belgium, Netherlands 
The Royal Academy of Fine Arts celebrated its 350th anniversary in 2013, making it one of the oldest schools of art in the world. Over the centuries, the school has produced renowned artists such as Panamarenko, Henry van de Velde, A.F. Vandevorst, Jan Fabre, Daan, Anne-Mie Van Kerckhoven, Wouters & Hendrix, Joke Van Leeuwen, Guy Cassiers, Fred Bervoets, Dries Van Noten, Nadine Wynants, Ann Demeulemeester, and countless of others. Also known as "The Antwerp Academy," the Royal Academy works in close collaboration with more than 45 institutions in and outside Europe. Students will also discover international experiences through Erasmus mobility, study trips, and workshops abroad. 
Both undergraduate and (post) graduate programs are offered in visual arts and design. Per the Academy, "a broad scope of courses cover almost anything within the field of applied and fine arts. The curriculum offers a healthy balance between studio practice and supporting (art) theory, drawing classes. This will help you to develop your own distinctive artistic practice." 
Programs and courses run the gamut from Photography and Graphic Design to Fashion, Jewelry Design, and even Silversmithing.  The BA and MA in Visual Arts, Fashion can be traced back to 1963, when the school established two courses in Fashion Illustration. The Fashion Program today places emphasis on "the development of an artistic and innovative fingerprint," so students "will be encouraged to work with new forms, original remakes of materials and alternative, creative processes." 
The BA and MA in Visual Arts, Jewelry Design & Gold- and Silversmithing are two of the school's most unique programs. It incorporates research and development, technology, 3D computer drawing, gemology, and history of jewels. Per the school, this combination makes the program "an exciting voyage of discovery, where curiosity and imagination are continuously stimulated." Throughout the course, visits to crafts and industrially oriented company workshops and (international) guest lecturers play an important role. 
The Academy also offers BA and MA degrees in Visual Arts, Costume Design, which prepare students to become theater costume designers, not "costume makers." The program is so competitive, that applicants must have some experience and drawing skills, as well as "social insight and cultural interest." 
According to the Academy, besides drawing communication skills, the "know-how" is taught through "practical exercises in which text analysis, dramaturgy, semiotics, character analysis, technical research and practice form the core. A team of teachers offers the students an extensive package of tools through internships, workshops and assignments. The three-year bachelor is short but intensive. The master is totally focused on theatre work on a professional level." 
The teaching staff at the Royal Academy is made up of practicing and well-respected artists in their fields. "As one of the oldest schools of arts in the world, the Antwerp Royal Academy has established a rich tradition in higher arts and design education." 
Please note that program information has been obtained from each school's official website. All information was accurate at the time this article was published. 
3. Aalto University, School of Arts, Design and Architecture, Helsinki, Finland 
Established in 2010 as Helsinki University of Technology, Aalto University is an innovative institution that specializes in science, art, technology, and business. Consisting of six schools, nearly 20,000 students, and 4,000 employees, Aalto University is also one of the largest schools in Finland. Though the school is young, it is the result of a merger between three esteemed schools—the School of Arts, Design and Architecture (est. 1871), Aalto University School of Business (1911 and the first business school in the Nordic countries to have received the Triple Crown—AACSB, AMBA, and EQUIS), and Helsinki University of Technology (1849).
The School of Arts, Design, and Architecture (formerly the Craft School), highlights joint degree programs and/or partnerships such as International Design Business Management (IDBM), Polis, Master of European Design (MEDes), Helsinki School of Creative Entrepreneurship (HSCE), and Visual Journalism, which have "paved the way for other, more extensive cooperation among various universities." It is one of the few schools to offer the Doctor of Arts and undergraduate art programs that tale just three years to complete, instead of four. 
The Fashion Program at the Aalto School of Arts, Design, and Architecture consists of a BA with a Major in Fashion and an MA in Fashion, Clothing and Textile Design (FaCT). Per the school, the BA focuses on the "design of different types of collections, clothing and materials, and related concepts. The major addresses fashion as a social, cultural and historical phenomenon. Central areas of teaching are the professional mechanisms of this sector and the requirements of an international field of operation in a continuous process of change." 
Students in the program "are encouraged to develop creative expression of a high standard and to combine artistic and research-related thinking. An entrepreneurial spirit is approached in a creative and open-minded way." Graduates are well prepared to seek creative positions in various areas of fashion, textile and concept design. Students are also prepared to continue to the FaCT MA. 
The MA program allows students to choose their personal paths within fashion, textiles, clothing, and strategic color and material design. Per the school, these "diverse" areas within the field "are linked to business, science and technology in the rich environment of Aalto University." Other program highlights include the conceptual design workshop, the option to take a Fashion Management Minor, and innovative, immersive courses such as Fashion Collection Design, Wearable Technology and eTextiles, Experimental Textile Design, and Functional Clothing and Materials. 
The MA program also has five studios and workshops including Knitting, Pattern Making, Printing, Sewing, and Weaving, as well as a program called "CHEMARTS," which aims "invent new ways to harness wood and cellulose. The idea is to research the performance and design of advanced cellulosic materials for innovative uses." CHEMARTS is a long-term, strategic collaboration between Aalto's School of Chemical Technology (CHEM) and the School of Arts, Design, and Architecture.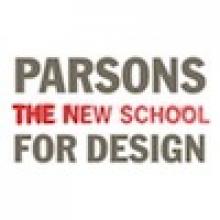 4. The New School/Parsons, New York, New York 
The New School/Parsons has a number or famous fashion alumni to its credit. Among them are Mark Badgley and James Mischka, Anna Sui, Marc Jacobs, Isaac Mizrahi, Donna Karan, and Narciso Rodriguez, and many others. Founded in 1896 by American Impressionist William Merritt Chase, the school began as The Chase School. Later it became New York School of Fine and Applied Art, and finally, The New School/Parsons—named after the famous Parsons Table.
With more than 10,000 students and 138 degree programs, diploma programs and majors, The New School/Parsons houses five colleges and schools including Eugene Lang College of Liberal Arts, College of Performing Arts, Schools of Public Engagement, The New School for Social Research, and Parsons School of Design. 
Within the School of Design is the School of Fashion, which offers so many programs, you'll lose count. Options include a Certificate, and AAS and BFA degrees in Fashion Design, an AAS in Fashion Marketing, a BFA Integrated Studies, an MA in Fashion Studies, and an MFA in Textiles or Fashion Design and Society. AAS students study Accessories Design, Drawing, Fashion, Materials and Fabrication, Sustainable Design, and Textiles. BFA students will also study Accessories Design, Drawing, Fashion, and Sustainable Design as well as Fashion History, Theory, and Criticism, Materials and Fabrication, and Textiles. BFA Fashion students also have the opportunity to complete the program at Parsons Paris. 
BFA in Integrated Studies students can study everything from Fashion and Textiles to Urban Design. MA in Fashion Studies students can study everything from Branding, Fashion and Textiles to Materials and Fabrication. The MFA in Fashion Design and Society highlights Fashion, Fashion History, Materials and Fabrication, Physical Computing/Wearable Technology, Sustainable Design, Textiles, Design Research, and more. All programs offer the opportunity to participate in the Annual Fashion Show and work with 560—the Parsons School of Design magazine, as well as the option to at Parsons Paris. 
Established in 1921, Parsons Paris offers degree programs and summer and study abroad courses the "build on the curriculum of Parsons School of Design. Per the school, "Parsons Paris invites students interested in college in Paris to join our modern atelier. There they will find interdisciplinary learning and small classes that prepare them for careers in fashion, management, digital innovation, and curatorial practice." 
5. L'Institut Francais de la Mode, Paris, France 
Institut Français de la Mode (IFM) is more than a higher education institution. Per the school, the Institute is a "center for continuing education and expertise for the textile, fashion, luxury, and design industries." The school, which welcomes around 180 talented students and 2,000 professionals each year, began in 1986 and it is a member of the Conference of the Grandes Ecoles and the International Foundation of Fashion Technology Institutes (IFFTI). 
What makes IFM unique is "the Institute allows graduates of higher education to pursue high-level professional programs in the field of management (a program in French and a program in English ) and creation. After one year of studies at the IFM, students join companies where creation is a major source of added value, but they will also develop their own business venture. The aim is to unbundle management and creation in an industry that combines products, brands, culture and design." 
IFM fashion programs include a Level I Certificate in Fashion Creation, an MSc in International Luxury Management, a Global Fashion Management Executive MBA (GFM EMBA), and a Graduate Diploma in Management of Fashion, Design & Luxury.  The Fashion Creation Program has three major categories: Clothing, Accessory, and Image. The 16-month program includes 10 months of courses and a six-month internship in the fashion/luxury sector. The courses are taught in English by professors, designers and "high-level" professional experts. 
IFM has partnerships with more than 60 companies and manufacturers, which allows students to gain experience producing magazines, clothing, bags, and shoes for the industry. Graduates of the program go on to work in Fashion Houses in Paris, for luxury brands, in ready-to-wear, for accessories designers, and for magazines. Many graduates develop their own brands and some continue to the MSc in International Luxury Management or the Global Fashion Management EMBA.   
The 15-month MSc Program was designed to prepare foreign students for careers abroad in "head offices, regional divisions or national subsidiaries of luxury companies (French and international)." A select group of students will spend an "intense" academic year in the heart of Paris and the remaining time completing business missions. Missions are "structured around product and visual merchandising, wholesale and retail management, marketing and communication, digital and CRM." Taught entirely in English, the MSc Program is supported by luxury brands such as Chanel, Chloé, Christian Dior, Hermès, Kenzo, L'Oréal Luxe, Louis Vuitton, and Saint Laurent Paris. 
The GFM EMBA is a part-time, international program offered in partnership with IFM, Fashion Institute of Technology (FIT) in New York and the Hong Kong Polytechnic University in Hong Kong. The program is designed for "high-potential" executives in pursuit of higher-level positions in the fashion and creative industries. Students in the program will study in the heart of three major world fashion capitals—Paris, New York, and Hong Kong. The curriculum is taught at IFM and intensive seminars are held at FIT and Hong Kong Polytechnic. 
Around 20% of GFM EMBA graduates start their own businesses, 40% "change their sector and hold positions in companies corresponding to their professional aspirations," and 40% remain in their original company, but with extended responsibilities. Nearly 45% of GFM EMBA students are financed by their companies. 
The 10-month Graduate Diploma in Management of Fashion, Design & Luxury is organized in two stages: 10 months of study and a six-month company mission. The objective of the program is to produce graduates with a high-level of expertise in fashion, luxury, perfume and cosmetics, design and living, and other related industries. Students in the program will "develop conceptual and operational qualities" and "better understand the specificities of a sector that now influences all economic activities." Students will "benefit from a double expertise combining management skills and creative culture." 
Please note that we realize there are other fashion schools around the world that have a major impact in the fashion industry. Milan's Istituto Marangoni, New York's FIT, Tokyo's Bunka Fashion College, and London's Kingston University and the Royal College of Art are just a few. However, the schools on our list consistently rank in the top 10 fashion schools worldwide and they are considered the cream of the crop in the academic and fashion worlds, and even in the mainstream. Still, our list is by no means complete, but we think it's an excellent start. 
Sources 
Amed, Imran, Achim Berg, Leonie Brantberg, and Saskia Hedrich. "The State of Fashion." McKinsey & Company. McKinsey & Company, Dec. 2016. Web. 17 June 2017. 
"Global Fashion School Rankings 2016." The Business of Fashion Education. The Business of Fashion, 2016. Web. 17 June 2017. 
Symonds, Matt. "Business Basics For The World's Best Fashion Schools." Forbes. Forbes Magazine, 22 Aug. 2016. Web. 17 June 2017. 
"The 25 Best Fashion Schools in the World in 2016." Fashionista. Breaking Media, Inc., 13 June 2016. Web. 17 June 2017.