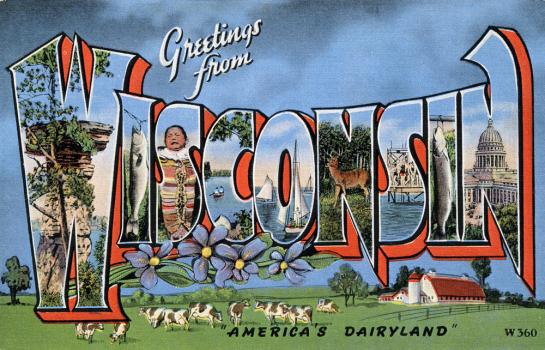 Overview
Wisconsin has three principle cities—Milwaukee, Madison, and Green Bay. Because it's the largest and most progressive city in the state, most other cities take their fashion cues from Milwaukee. This is a safe bet, because Milwaukee is probably one of the most fashionable cities in the Midwest. What makes it fashionable is its residents aren't afraid to mix and match patterns, seasons, eras, or styles. And the best part is, the finished look is always a work of art!
Milwaukee hipsters have a little help, of course, from dozens of vintage stores, boutiques, trendy retail stores, malls, and department stores located throughout the metropolitan area. Residents and visitors alike can shop the Historic Third Ward, Brady Street, and Brookfield's Brookfield Square and never get bored. Travel outside of Milwaukee and you'll be pleasantly surprised at the number of malls and freestanding shops that feature the latest styles.
Thanks to the importance of fashion here and the number of shopping venues, the fashion industry in Wisconsin is stable, with plenty of job opportunities for fashion merchandisers interested in working in retail sales, buying, merchandising or auxiliary positions in the retail sector. Fashion designers interested in working in textile design, technical production, apparel design, or pattern making have plenty of opportunities as well at the many design houses, production facilities, and studios in the state.
Aspiring fashion designers can also benefit from the state's multiple Fashion Weeks, including Wisconsin Fashion Week and Milwaukee Fashion Week. This offers the opportunity to rub elbows with both established and emerging designers, and even the opportunity to show. Fashion merchandisers have a place at Fashion Week as well. They work as event coordinators, fashion show coordinators, stylists, and visual merchandisers.
To become a fashion designer or fashion merchandiser in Wisconsin, you'll need plenty of talent and training. Fortunately, Wisconsin is home to a number of schools that offer fashion training programs. Just a few include Mount Mary College in Milwaukee and Madison Area Technical College, Madison. 
Career Opportunities & Employers in Wisconsin:
Wisconsin fashion designers work in textile design for product development, technical production, apparel design, and pattern making. Some work in administration sales as managers, researchers, or instructors. Fashion merchandisers work in wholesale and retail, buying, and auxiliary positions in retail. Many also work exclusively in visual merchandising for retail stores or fashion houses. Fashion design and merchandising graduates can find work in Milwaukee mostly, but other principle cities such as Madison, Green Bay, Kenosha, and Racine may also be worth looking into, especially in the production sector.
Wisconsin Fashion Schools & Programs:
The National Association of Schools of Art and Design accredits approximately 300 postsecondary institutions with programs in art and design. Some are located in Wisconsin and the surrounding area, and many award degrees in fashion design and fashion merchandising. In addition to Mount Mary College and Madison Area Technical College, fashion design and fashion merchandising programs are available at:
University of Wisconsin, Madison
To get started on a career in fashion design or fashion merchandising, enroll in a fashion design or fashion merchandising degree program. If you want to start your own business, consider combining your fashion degree with a business or marketing degree. Most art and design schools don't offer business or marketing degrees, however, you can take business courses at another school while completing your fashion program or you can wait until you have completed your degree to enroll in a full-time business or marketing degree program.
For more information about the fashion design and fashion merchandising industries, visit the Bureau of Labor Statistics at Bls.gov.
Employment and Salary Trends for Wisconsin:
There are 130 salaried fashion designers living in Wisconsin and hundreds more are self-employed. The state is also home to more than 1,200 merchandise displayers, up from 810 in 2006. Fashion merchandisers working in retail perform a significant amount of display work as part of the job.
Overall, employment in the fashion industry is expected to grow by one percent for the 2008-2018 decade. Sewing and cutting jobs may decline as more and more designers and brands choose manufacturing companies overseas. However, employment of fashion designers is stable because many firms prefer to keep design work in house.
As of May 2008, the mean annual wage for fashion designers nationwide was $61,160. The lowest paid fashion designers earned an average annual salary of $32,150 and the highest paid fashion designers earned $124,780 per year. Wisconsin fashion designers averaged $73,190—one of the highest salaries for fashion designers in the nation. Keep in mind that because many fashion designers are self-employed, salaries may vary greatly. It's not unusual for a top fashion designer to earn millions per year.
Bureau of Labor Statistics Data
| | Number of jobs | Mean hourly pay | Mean annual pay | Job Outlook |
| --- | --- | --- | --- | --- |
| Fashion Job | | | | |