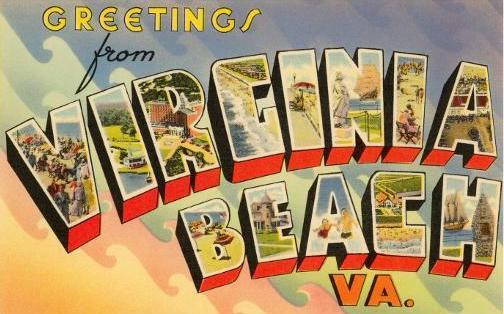 The Virginia Beach Fashion Scene
 Virginia Beach is the largest city in Virginia. It is home to more museums, art galleries, restaurants, and shopping venues than any other city in the state. Virginia Beach is also home to a fashionable population that prefers designer fashions over all others. Fortunately, this gorgeous beach town is home to a large collection of premier shopping districts such as Hilltop. It's also home to outstanding oceanfront shopping, and Hampton Roads—one of the city's most diverse live, work, and shop areas.
In addition to a variety of shopping venues, Virginia Beach hosts a number of fashion events each year. One of the most popular is Virginia Beach Fashion Week. This event features designs by both local and national designers. Many are established, but the show also invites a select group of emerging designers to attend and present at the show.
Aspiring fashion designers and fashion merchandisers have plenty of opportunities to work in retail venues around the city and rub elbows with established and emerging fashion designers from all over. They also have an opportunity to train here. The Art Institute of Virginia Beach offers a number of fashion programs and it is the only school of its kind n Virginia Beach.
Career Opportunities & Employers in Schools & Colleges:
Many Virginia Beach fashion designers work in retail. Some may manage their own boutiques while others may have their own line. Other career options include apparel design, technical design, technical production, pattern making, and administration sales (textiles). Fashion merchandisers also work in retail, mostly, but promotions, buying, and visual merchandising are also options. Employment opportunities can be found in the city's main shopping districts, shopping malls, and in nearby areas such as Hampton.
Schools & Colleges Fashion Schools & Programs:
Virginia is home to 119 colleges and universities. This is higher than the national average of 88. The schools here are a mix of traditional colleges and universities, community colleges, and technical schools. Virginia Beach is home to a handful of colleges and most do not offer fashion programs. Fortunately, the Art Institutes system has a campus in Virginia Beach. The Art Institute of Virginia Beach offers degrees in fashion retailing and fashion & retail management.
Employment and Salary Trends for Schools & Colleges:
As of July 2011, the Bureau of Labor Statistics had not reported employment or salary figures for Virginia Beach fashion designers. However, around 40 salaried fashion designers live in Virginia, and dozens more are self-employed. Based on the number of retail venues and fashion events here, it's safe to assume that Virginia Beach is home to a sizable population of salaried and self-employed fashion designers.
Figures for fashion merchandisers have not been reported, but a significant part of the job involves creating window displays and managing the overall look and feel of stores. More than 1,300 merchandise displayers live and work in the state of Virginia. Nearly 300 live in Virginia Beach.
Virginia fashion designers average around $43,570 per year. Nationwide, fashion designers average around $61,160. The lowest paid fashion designers average $32,150, and the highest paid salaried designers average $124,780 per year. Employment in the fashion industry overall is expected to grow by one percent for the 2008-2018 decade. Sewing and cutting jobs may decline as more designers and brands choose manufacturing companies overseas. However, employment of fashion designers is stable because many firms prefer to keep design work in house.
For more information about the fashion design and fashion merchandising industry, visit the Bureau of Labor Statistics at bls.gov.
Bureau of Labor Statistics Data
| | Number of jobs | Mean hourly pay | Mean annual pay | Job Outlook |
| --- | --- | --- | --- | --- |
| Fashion Job | | | | |