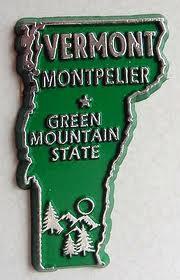 Overview
Vermont is nothing like the bigger states on the map when it comes to fashion, but its laid-back locals do spend a fair amount of time piecing together perfect "activity-specific" outfits. Some go for the flip-flops, trendy tee, and designer jeans look while out shopping or hanging with friends, while others go for a more classic look for lunching or catching a flick. These styles are for daytime use only, of course. At night, diners, bar hoppers, and theatergoers dress up in chic clothing that proves they know what's hot and what's not. Locals can find the latest and greatest at malls such as Burlington Town Center in downtown Burlington or the eclectic boutiques of Church Street Marketplace, also in Burlington. Just a few popular Church Street shops include Downtown Threads, Sweet Lady Jane, and Whim Boutique.
These and many other retail venues offer plenty of opportunities for aspiring fashion designers and fashion merchandisers to work in the industry. Vermont is also home to a number of textile companies and clothing companies that design and produce clothing in-house. F.H. Clothing Company in Quechee is just one example. This means, you can find work in technical production or design in even the smallest towns. However, if you're interested in working in retail, stick to major cities such as Burlington, South Burlington, Ruthland, and Montpelier.
In addition to retail venues, textile companies, and clothing companies, Vermont is home to one of the nation's most unique museums of quilts and textiles. The museum also houses folk art, paintings, and objects associated with New England history. From June 18, 2011 through October 30, 2011, the museum will display fashions from 1690-2011, along with the designs of eight lucky students from the Fashion Institute of Technology in New York. According to New England Cable News, the exhibit features some of the fanciest clothes on the planet by Oscar de la Renta, Carolina Herrera, Balenciaga, Bill Blass, Christian Siriano, Chanel, and more.
Employment and Salary Trends for Vermont Fashion Designers and Fashion Merchandisers
As of July 2011, the Bureau of Labor Statistics had not reported employment and salary figures for Vermont fashion designers or fashion merchandisers in any state. However, retail fashion merchandisers often work with window and store displays. Around 150 window merchandisers (visual merchandisers) work in Vermont today, up from 140 in 2006 and 90 in 2004.
Overall employment in the fashion industry is expected to grow by one percent for the 2008-2018 decade. Sewing and cutting jobs may decline as established designers and brands choose manufacturing companies overseas. However, employment of fashion designers is stable because many firms prefer to keep design work in house.
As of May 2008, the mean annual wage for fashion designers overall was $61,160. The lowest paid fashion designers earned an average annual salary of $32,150 and the highest paid fashion designers earned $124,780 per year. Because many fashion designers are self-employed, salaries may vary greatly. It's not unusual for a top fashion designer to earn millions per year.
Fashion Design and Fashion Merchandising Career Opportunities in Vermont
Vermont fashion designers work in design, textiles, and retail. Fashion merchandisers work in mainly in retail. As mentioned earlier, aspiring fashion designers can find work in technical production or design in small or large cities, and retail fashion merchandisers should try major cities such as Burlington, South Burlington, Ruthland, and Montpelier first. 
Vermont Fashion Design and Fashion Merchandising Training Programs
We were unable to find fashion design or fashion merchandising programs at any of the state's top colleges or others. Fortunately, the state's close neighbors are New York and New Hampshire, where fashion programs are plentiful.  
For more information about the fashion design and fashion merchandising industries, visit the Bureau of Labor Statistics at Bls.gov.