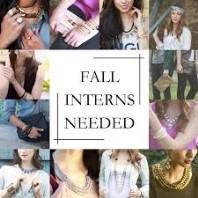 There is no better way to learn than by doing. For this reason alone, a fashion internship is one of the most valuable components of a fashion design program. Other benefits of fashion  internships include the opportunity to travel overseas to fashion capitals such as Paris, London and Milan, which allows students to gain the global experience many fashion employers are looking for, the opportunity to build your resume (an internship counts as professional experience), the opportunity to network, and the possibility of employment at the conclusion of the internship. In the competitive world of fashion, these benefits will place you ahead of the pack. In fact, today's employers favor designers that have completed one or even multiple internships. 
Internship Schedules
With the rising costs of tuition, housing and fees, having to work a part- or full-time job is a reality for many students. These students may feel that adding an internship to an already tight schedule is next to impossible. Fortunately, most internships are very flexible. Some may be completed during the summer months when school is out and others may be completed during the semester with day, evening and/or weekend hours. Some internships may require a two to three day commitment each week, while others may require just a few days a month in-house, and the rest of the time can be spent working from home. Most participating employers are more than willing to work around students' schedules, so finding an internship to match yours should be fairly easy.