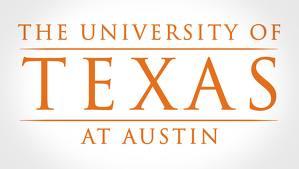 "Texas Fashion,"  it's come a long way from cowboy boots and blue jeans.  For a glimpse of the future of fashion, one need only look at the University of Texas at Austin's 2013 Fashion Show. Models strutted down the runway in leather, faux fur, lace and sequins. There was sportswear, evening gowns and bridal gowns, all created by students in the Department of Textiles and Apparel.  The program prepares fashionistas for traditional roles as designers and stylists, but also for jobs where demand is growing, like the business of textile conservation.
To learn more about the program at the University of Texas at Austin, we chatted with Professor Sheldon Ekland-Olson, Director of the Department of Textiles and Apparel.
(This interview was conducted via email & edited for length & clarity)

FS:  Please begin by giving us an overview of your program.

TXA:  Textiles and Apparel (TXA) at The University of Texas at Austin is unique, offering students a wide range of concentration choices. Students can choose to focus on apparel design, apparel merchandising or textile conservation & museum studies.  In addition to preparing our students with state-of-the-art skill sets for the fashion industry, TXA students have an opportunity to take core courses in the sciences and business, which puts UT Austin students ahead in this highly competitive industry. TXA faculty work closely with industry leaders to create career opportunities for our students like the capstone UT in NYC program. To give our students a better understanding of the apparel business, we offer study abroad opportunities in China and India.  

FS:  Tell us about your Historical Textiles and Apparel Collection.

TXA:
 The Historical Textiles and Apparel Collection (HTAC) is a special resource made up of over 6000 artifacts.  UT TXA students have the very rare opportunity to work directly with these examples of clothing owned by well-known and interesting Texas women and designed by their favorite designers.  Whether for design inspiration, building a fashion vocabulary or designing a museum exhibit, all of our students make use of the collection.
FS:  To what degree is it essential or beneficial for students to have existing knowledge of fashion or design?  And, which skills do you consider to be most critical for a career in fashion?TXA:
 As in most career fields, some successful students bring experience to the table and some do not. Almost every year we see talented senior design students, who had never sewn before entering the program, complete outstanding collections.  While some students have developed a wide variety of important skills prior to arriving on campus, we welcome all students who have a passion for what we study: history, design, and the marketplace. We value creativity and creative problem solving as much as we value technique. We pride ourselves in our excellent faculty and well thought out curriculum and believe that a passionate student with a willingness to work will be successful.
FS:  How has technology changed the fashion business and how does your program address these demands academically?TXA:
 Technology is changing the game, and we are preparing our students to be competitive. Computer Aided Design (CAD) and competence with the many design-centric software packages is absolutely necessary. Our students will be able to use specialized software like the Adobe Creative Suite to produce custom-printed textiles. Our students can make use of specialized technology like mass spectrometry, 3-D body scanning for apparel customization. We encourage our students to pay close attention to technological developments in sensors, biometrics and wearable devices as these provide opportunities to develop "smart" clothing. Even our understanding of history through clothing is aided by technology. With better environmental sensors, we are better able to protect our collections from pests and mold. With improved photographic technology, we are better able to document the condition of the artifacts in our care while still permitting the public to experience these sensitive objects.
FS:  Which fields do you see the most opportunity career-wise for graduates now?TXA: 
The combined fields that make up the world of textiles and apparel are all growth industries. We carefully watch for what the industry needs in terms of skills, and we adjust our curriculum to best equip our students. Our new Textile Conservation and Museum Studies major, for example, reflects a demand for professionals who are able to manage museum collections and prepare compelling exhibitions. Technology has both improved the functioning of museum collections and helped spur the demand for highly skilled conservationists.
Design and merchandising are more and more combined into product development that emphasizes the collaboration of all our fields in industry. All of our students are sought after for internships and permanent placement.

FS:  Tell us about your career placement services.

TXA:  TXA boasts one of the most robust internship programs at UT Austin. Our faculty work closely with industry leaders--internationally, nationally, and locally—to help our students discover their place in a truly dynamic and diverse industry. We offer additional career expanding opportunities like UT in NYC and the work with Neiman Marcus in Dallas, where our students meet the very best in the business. We also keep in close touch with our graduates, giving our students a personal network with ties to the apparel industry's most recognizable names. Because TXA is part of the larger College of Natural Sciences, our students have full use of the Career Design Center. When students graduate, they can become a Texas Ex, joining an organization that also offers career services and an instant network of over 450,000 alumni in every conceivable career, all over the world.

FS:  What are the most common misconceptions incoming students have about pursuing
a career in fashion?  

TXA:  Many students interested in studying fashion are under the impression that there are only a few possible career paths in the fashion industry. Becoming a retail buyer, celebrity stylist, or fashion designer are viable and attractive careers, but there are so many more possibilities available in this global industry.
We have developed a curriculum in the TXA program at UT Austin specifically designed to offer students a comprehensive understanding of the career possibilities available to them. We stress business and encourage our students to acquire business skills to complement their career goals. Many of our students choose to pursue a Business Foundations Certificate which complements our curriculum. Our broad approach to our curriculum prepares our students for the careers they might not have known existed. Our program is dedicated to matching each student's talents and interests with the right career.

FS:   What advice would you give to aspiring fashionistas?

TXA: As in any career, setting high standards for your personal performance will allow you to compete at the highest level. Choosing an educational path that will prepare you with the skill sets to match yourself with the best is the first step. Fashion is a highly competitive field and each student must be ready to perform at a very high level. The TXA  program at UT Austin is an ideal choice for those who want to be among the best.
Established in 1883, the University of Texas at Austin (UT Austin) is one of the largest public universities in the U.S.  UT Austin is home to more than 50,000 students and it offers more than 170 undergraduate programs. UT Austin also offers more than 150 Master's programs and 80+ Doctoral programs. Listed at number 25 in the 2012-13 Times Higher Education World University Rankings, UT Austin offers one of the top Fashion Programs in the Southwest.
The College of Natural Sciences-School of  Human Ecology is home to UT Austin's Textiles and Apparel Program. The program has several offerings including a BS in Textiles and Apparel with options in Apparel Design & Conservation/Apparel Design Specialization and Retail Merchandising. Students may also earn a Master of Science in Textile and Apparel Technology (MSTAT). addition to internship opportunities with high-end brands, designers, and local retailers, UT Austin Fashion students have access to a number of Study Abroad opportunities.
Students may enroll in Spring, Whole Summer, or Fall experiences that may take them to places such as Australia, Hong Kong, England, Italy, Korea, New Zealand, and Scotland.
Check out more interviews at the Fashion-Schools.org Fashion School Interview Series.