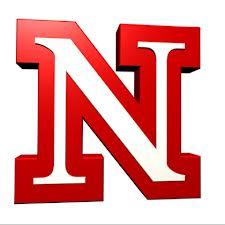 Milan, Paris, New York -- the places most widely associated with high fashion, however, the brains, creativity and innovation behind the hottest trends, may have been conceived a little off the beaten track, or runway, perhaps in Lincoln, Nebraska.  In the ever changing world of fashion, a 21st century designer must stay on top of trends in color, style and fabric, as well as technology.   The University of Nebraska-Lincoln's Department of Textiles, Merchandising  & Fashion Design aims to do just that by offering degrees in Textile Science, Textile and Fashion Design, Fashion Merchandising and Fashion Communications, while also boasting state of the art studios and labs, and historic costume and textiles collections right on its campus.  
A quick glance at UNL's website reveals high fashion, scientific innovation, and even an alum of Project Runway.
To learn more about the program, we spoke to the department's Chair, Michael F. James, who also teaches undergraduate and graduate courses in textile design, quilt studies and visual literacy..
(This interview was done via email and has been edited only where necessary for clarity)
FS:   Please begin by describing the strengths of UNL's program.
UNL:  Our undergraduate program is scaffolded by a product development sequence undertaken by all students that provides a common core of knowledge to support both the merchandising sequence and the design sequence. The curriculum is tightly integrated so that students receive a comprehensive foundation in textiles and apparel, their design, manufacture, marketing and distribution, and in their consumption locally, regionally, nationally and internationally.
Our laboratory and studio courses rarely enroll more than 20 or 24 students, which makes one-on-one faculty-student engagement the norm rather than the exception. For those students interested in working closely with faculty, the university's UCARE (Undergraduate Creative Activity & Research Experiences) program offers grants that fund two-year experiences matching student research and creative interests with those of faculty. As a university partner of the National Retail Federation Foundation, TMFD is committed to linking classroom content with the world of the textile and apparel professions, and equipping students with practical and timely skills that will pave the way to career success.
FS:  What advice do you have for students considering fashion as their academic major and, down the line, their career?
UNL:  In an industry in which approximately $300 billion is spent annually on clothing and related products in the US alone, there is an almost unlimited number of career path options that the motivated and passionate student can pursue once she's completed her degree. The best advice we can give to our students is to stay current on all the trends and new developments in every aspect of the textiles and fashion industries. Things are changing so fast at the global level that even at the local level, retailers and product developers and designers need to be quick studies, and need to be able to respond at a lightning-fast pace to economic, social, cultural and political developments. The textiles and fashion industries are highly competitive and to be successful one needs to be both innovative and entrepreneurial. At the same time, ethical practice remains as important as ever, so students need to understand the interconnectedness of the various systems that drive the textiles and apparel trades, and how, as professionals, they will one day participate in and affect those systems.
FS:  How has the industry changed since you got your start and how has your school adapted its teachings to prepare your students for the business in 2013?
UNL:  Our students are increasingly using case study approaches to experience textile and apparel businesses as they operate and adapt today, when the global platform is so dynamic and unpredictable. We try to give them hands-on experiences to the extent possible, and more and more our study tour and internship programs are being seen by our students as critical to their future career success. The faculty are continually updating and revising curriculum content to reflect present-day conditions and to anticipate future evolutionary changes in the industries. We seek to keep students engaged with the professional worlds beyond the classroom and the campus, because we believe that a two-way flow of information and knowledge best serves the interests of both the academic environment and the community.
FS:   What should an aspiring fashion designer look for in a bachelor's degree program, and how important is a Masters degree for young people entering the workforce?
UNL:  I think that the availability of industry-grade technology is more important now than ever. Our students benefit in this respect by state-of-the-art facilities that include the newly renovated Mary Mitchell Fashion Studio, the Digital Printing Laboratory, the surface design studios, the Kathryn Erickson Lohr Merchandising Research & Business Development Laboratory, and related hardware and software ranging from Adobe Creative Suite to the Lectra and Visual Retailing software packages, Tobii Eye-tracking technology, a Graphtec plotter-cutter, a pattern digitizer, and a Mimaki DX1600 digital textile printer. We're currently nearing completion of the NU Bio-fiber Development Laboratory, a facility that will allow us to produce pilot-scale quantities of alternative fibers generated as agricultural by-products. This research in sustainable and renewable fiber production will contribute to the enhancement of green-friendly practice across all areas of our programs and the professions.

FS:  Tell us about your career placement services or any on-campus recruiting efforts for fashion students?   Are internships a part of a UNL degree, and are there many opportunities locally, or do students travel to New York or abroad for an internship?

UNL:  The university has a Career Services team with whom we work closely in connecting students to potential employers. We also maintain strong liaisons with our alumnae and channel employment opportunities to students that successful former students are continually sending to our attention. Our students' strong work ethic and willingness to work their way through the ranks have served them exceedingly well once they've moved into the professional world.
We have a strong internship program and approximately 2/3 of our graduates successfully complete an industry internship as part of their degree work. Many go to New York City for their internships, but other destinations have included Los Angeles, San Francisco, Chicago, Kansas City, Phoenix, Seattle and Boston. In the past few years, students have interned at Vera Wang, Nicole Miller, Escada, Tahari, jcpenney, Target, InStyle Magazine, Women's Wear Daily, Von Maur, Westmoor Mfg. Co., Volcom Inc., The Sartorialist, Global Purchasing Group, Cabela's and The Buckle, to name a few.
FS:  What are some highlights for you as an educator?
UNL:  In recent years we've taken students on study tours both in the US and abroad, and our alumnae have often hosted us at the companies or institutions that we've visited, where they're employed. It's exciting to see former students successfully leading design, product development and merchandising teams, and confirming for us that their education in Textiles, Merchandising and Fashion Design prepared them well for the demands of their careers. They serve as great role models for current students and some of them take on the important role of mentor to new interns and new employees that they recruit from among our student ranks.
Just seeing how much students grow from the first weeks of their Freshman year to the final weeks of their Senior year – very little is as gratifying to an educator as that!
FS:   UNL can boast of having had a contestant on Project Runway's 11th season series. Please describe your own runway or fashion shows that your students have to show off their own designs.
UNL:  We are all very proud of Amanda Valentine and the achievement represented in her being selected as a contestant for Project Runway's 11th season. When you consider how many people audition for one of the few spots on that show, it's quite an accomplishment to get the chance to compete.
We stage a major runway show every second year, and we've already begun planning toward the next one in April 2014. Our 2012 show was a huge success, with students and faculty from diverse programs across campus joining in on a major collaborative effort. We had teams from Hospitality, Tourism & Restaurant Management, from Journalism & Mass Communications, and from the departments of Theater and Music working with our own faculty and students to produce what everyone who saw it described as a knock-out show. You can get a good sense of both the collaborative and the aesthetic dimensions of the show at this link to a "summary" video:
In the alternate year, the students stage a more compressed show in the grand lobby of the Sheldon Art Museum here on campus, and that show took place in April 2013. Both the expanded biennial show and the Sheldon show are presented before panels of jurors who award cash prizes courtesy of the Mary Mitchell Fashion Excellence Award fund, made possible by former fashion illustrator Mary Mitchell of Omaha. This helps to add a competitive edge to the shows that energizes the students and helps to push them to do their best. The results are always remarkable.
Check out more interviews at the Fashion-Schools.org Fashion School Interview Series.