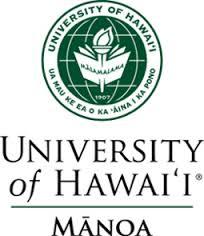 Location influences fashion.  Where we live influences how we dress.  Fashion designers must incorporate local demands.  And, probably nowhere in the United States, does local flavor and color stand out more, than in the 50th state, Hawaii.  Far from the garment center in New York City, and from other fashion capitals like Paris and Milan, fashion in Hawaii is truly unique, influenced by tropical weather, and Asian styles.
Aspiring designers at the University of Hawaii at Mānoa have access to all the latest design technology, along with historic design resources to draw from including the largest costume collection at a university in the U.S.

To learn more about the latest trends in the fashion industry and about how the University of Hawai'i at Mānoa prepares its design students, we talked to Dr. Ju-Young Kang, Assistant Professor in the Fashion Design and Merchandising Program.

(This interview was done via email and has been edited only where necessary for clarity)

FS:  Please begin with highlights and strengths of your Fashion Design program

UH:  Our Fashion Design Merchandising program curriculum provides students with the knowledge and skills required for career positions in fashion-related fields. Students learn fashion industry operating methods; create apparel lines; study textile fibers and fabrics; learn computer-aided design using OptiTex, vrMockshop, Adobe illustrator/photoshop software; develop buying and merchandising plans; examine Hawaiian, Asian, and Western costume artifacts; analyze the effects of social, political, and economic conditions on local, national, and global industry operations and consumer needs; study current concerns regarding social responsibility, ethical issues, and environmental impacts as they relate to fashion businesses and consumers. In the senior capstone course, fashion design students are challenged to complete their own design collections, which launch their design careers at the annual senior fashion show produced by merchandising students.  

FS:  What influence does your location have on your curriculum?

UH: The city of Honolulu is a main deep-water marine port for the state of Hawaii, situated near Asia. This particular environment affects our program curriculum, including costume collections management regarding Hawaiian, Asian, and Western costume artifacts. Design courses contain tropical resort wear designs and Hawaiian-inspired designs along with diverse modern themes.

FS: What is new in design in 2013?  
UH:  Key trends of the 2013 F/W season include oversized silhouettes with minimal design; graphic and structured looks; modern ethnic peasant looks; modern baroque classic looks; and contemporary prints using jacquard, geometric, metals, check, Burlington argyle, and flower patterns. Metallic color is a key color of the 2013 F/W season. It has grown out of the trend encompassing fantasy and yearning for the future and cosmos. In addition, key fabrics of the 2013 F/W season include metallic-foiled leather; plastic-coated filler fabric; two-colored graphic weave; two-tone fur, bonded qualities or pigment printing for reversible color; eco-friendly materials from bamboo and cork trees; crushed velvet jersey; mirrored coating; mixes of herringbone patterns and leather; and pastel colors of light fleece.

FS:  Tell me about the concept of "fast fashion" and how you prepare your future designers for the change.

UH:  Fashion consumers expect and thrive on constant change of newly available products on a frequent basis (Bruce & Daly, 2006). With such rapid reaction to market demands, the goal of fast fashion is to rapidly design and manufacture products in a cost efficient way, from design to retail. Fast fashion is not applied to the entire products in stores; it deals with a narrow product range, not core lines (Bruce & Daly, 2006). From consumers' perspectives, fast fashion enables the mainstream consumer to purchase current fashion styles at a lower price. From retailers' perspectives, the short design-to-retail cycle prevents retailers from amassing large stocks at stores and makes retailers utilize overseas sourcing with cheaper labour costs in order to keep prices at a minimum (Crofton & Dopico, 2007). Furthermore, it allows retailers to quickly adjust further production and make efficient assortment plans based on consumers' quick responses.

As fast fashion is a growing phenomenon, instructors need to teach current pragmatic skills in order to help prepare students for this dynamic environment of fast fashion. Students need to know (1) how to analyze the target market's needs and accurately predict design and retail forecasts to understand customers' quick responses and short buying cycles, and (2) how to utilize current design and retail technologies to facilitate fast production and efficiency. Specifically, with regard to the analysis of the target market's needs and accurate design and retail forecasts, students in our courses share weekly newspaper articles and YouTube videos about fashion industry events, trend reports, and mainstream consumers' fashion consumption behaviors. We bring in diverse guest lecturers from the fashion industry to help students understand current design mechanisms, retail market timing, and consumers' buying cycles. In terms of design and retail technologies, computer-aided design courses allow students to practice with OptiTex software for 2D/3D pattern design, Adobe Illustrator/Photoshop for 2D flats/illustrations, and vrMockshop software for 3D mockshop design and visual retailing plan.

FS: Are internships a part of a University of Hawaii degree, and are there many opportunities locally, or do students travel to New York or abroad for an internship?
UH: Internships count as a required course in the final semester. Many local fashion retail entrepreneurs and national retail stores in Honolulu provide the students with diverse internship opportunities. Most students intern in Honolulu, but some intern in the mainland or abroad during summer break.

Reference
Bruce, M., & Daly, L. (2006). Buyer behaviour for fast fashion. Journal of Fashion Marketing and Management, 10(3), 329-344.
Crofton, S. O., & Dopico, L. G. (2012). Zara-Inditex and the growth of fast fashion. Essays in Economic & Business History, 25.