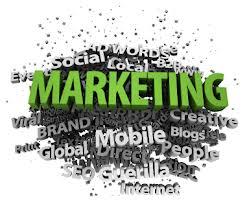 Fashion marketing is a niche specialty degree as many fashion schools do not offer degrees specific to the marketing side of fashion. In preparing this list, we reviewed the program offerings of over 200 schools in the US that offer fashion related programs. Our goal with this list is to give students who are interested in fashion marketing a starting point by which they can identify the schools that offer fashion marketing specific programs. 
The criteria we used in making this list consists of the following, in no particular order: academic reputation, admission selectivity, depth and breadth of the program and faculty, and geographic location.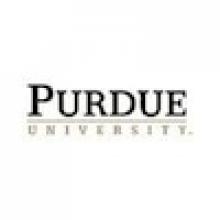 1. Parsons The New School for Design, New York, New York
Established in 1896 by American Impressionist William Merritt Chase, Parsons The New School for Design is a world-class art and design school that offers undergraduate and advanced degrees in majors ranging from architectural design to photography. Also called "The New School" or "Parsons," this famous design school is located in the nation's fashion capital—New York. The school also has a campus in Paris.
In 1921, Parsons became the first art and design school in the United States to found a campus in The City of Love. Today more than 5,000 students are enrolled at Parsons' five schools including: the School of Fashion, the School of Art and Design History and Theory, the School of Design Strategies, the School of Constructed Environments, and the School of Art, Media, and Technology.

In New York, aspiring fashion marketing mavens can enroll in The New School's AAS in Fashion Marketing program. Although Parsons only offers an AAS in Fashion Marketing, the program is highly selective and it is available both online and on-campus.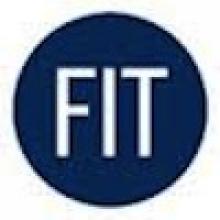 2. Fashion Institute of Technology, New York, New York
The Fashion Institute of Technology (FIT) opened its doors in 1944, on the top two floors of the High School of Needle Trades. At the time, FIT had just 100 students. Soon, the school began offering two majors—Design and Scientific Management, and it quickly grew to 1,400 students. In 1951, FIT became the second SUNY community college empowered to grant the Associate in Applied Science (AAS) degree. By 1963, the school was home to more than 4,000 students.

Today, the FIT campus covers an entire city block and it is home to more than 10,000 students. The school offers unique degrees such as Visual Presentation and Exhibition Design (AAS) and Cosmetics and Fragrance Marketing (BS). Other programs for marketing students include Textile Development and Marketing (AAS, BS), International Trade and Marketing for the Fashion Industries (BS), Direct and Interactive Marketing (BS), and Advertising and Marketing Communications (AAS, BS).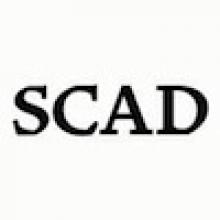 3. Savannah College of Art and Design, Savannah, Georgia
Savannah College of Art and Design (SCAD) houses nine schools offering more than 40 majors, 60+ minors, and seven degree types. Established in 1978, SCAD is a private, nonprofit institution accredited by the Commission on Colleges of the Southern Association of Colleges and Schools. The school is home to more than 11,000 students and it has campuses in Savannah, Atlanta, Hong Kong, and Lacoste, France.
SCAD's top five majors for Fall 2011 were fashion, graphic design, animation, illustration, and photography. Fashion marketing students have several excellent programs to choose from including the Fashion Marketing and Management program (BFA, Minor), Fashion (BFA, MA, MFA, Minor), or Luxury and Fashion Management (MA, MFA).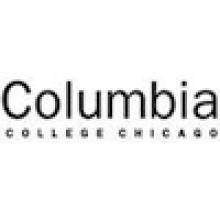 4. Columbia College of Chicago, Chicago, Illinois
Founded as the Columbia School of Oratory in 1890, Columbia is home to more than 12,000 students and more than 120 programs. Considered one of Chicago's most diverse private art schools, Columbia College has an average class size of fewer than 20 students and it offers unique programs such as a BMus in Contemporary Urban and Popular Music, a Graduate Certificate in Alternate Route, and a BA in Mobile Media Programming.
Marketing students have a number of interesting programs to choose from as well including a BA in Fashion Business, a BA or BFA in Fashion Design, a BFA in Advertising and Art Direction, and Minor in Marketing. Columbia's newest program—Fashion Studies (BA), was established in 2011. Fashion Studies combines Fashion Design and Fashion Business into one program. Fashion Studies students will have the opportunity to complete part of the program in sunny Los Angeles or scenic Florence, Italy.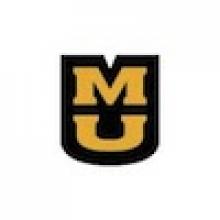 5. University of Missouri, Columbia, Missouri
The University of Missouri (MU) has a rich history. Established in 1839, MU was the first public university west of the Mississippi River. It is the only public institution in Missouri (and one of only 34 public universities in the U.S.) to be selected for membership in the Association of American Universities.
The University of Missouri offers more than 280 degree programs and more than 75 online degree options. The school, which sits on 1,250-acres (designated as a botanic garden), has attracted more than 33,000 students from 115 countries. Students interested in pursuing creative degrees can choose from majors such as sculpture, painting, fibers, graphics, and more.
Fashion marketing may choose the BS in Apparel Marketing and Merchandising program or the BS in International Apparel Marketing and Merchandising program. University of Missouri students may choose to study abroad in Florence, Italy, Belgium, or the Netherlands and internships are offered at Glamour Magazine, Elite Modeling Agency, Macy's, Victoria's Secret, Eli Tahari, and many others.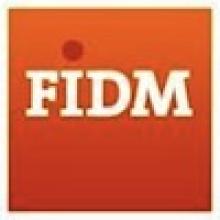 6. Fashion Institute of Design and Merchandising, Los Angeles, California
The Fashion Institute of Design and Merchandising (FIDM) is home to more than 7,500 students and four campuses including, Los Angeles, San Francisco, San Diego, and Orange County (Irvine, CA). Established in 1969, FIDM was the "first fashion college of its kind on the West Coast." FIDM attracted a tremendous amount of attention when the Bravo TV show Project Runway filmed there during several seasons. Many FIDM graduates became contestants on the show.
FIDM offers an extensive list of fashion majors from Advanced Fashion Design to Textile Production & Development. Students interested in Fashion Merchandising may opt for an AA in Beauty Industry Merchandising & Marketing or an AA in Merchandise Marketing. The AA in Apparel Industry Management program includes marketing courses as well.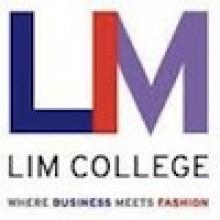 7. LIM College, New York New York
LIM College was founded by Maxwell F. Marcuse in 1939 as the Laboratory Institute of Merchandising (LIM). The school, which became LIM College in 2009, is home to ~1,800 students enrolled in associate, bachelor's & master's degree programs in several fashion-focused majors.
There are a variety of programs for aspiring fashion merchandisers. Offerings include Associate in Applied Sciences (AAS), Associate in Occupational Studies (AOS), and Bachelor of Professional Studies (BPS) and Bachelor of Business Administration degrees (BBA) in Fashion Merchandising, and Bachelor of Science degrees (BS) in International Business & Fashion Media. Bachelor of Business Administration (BBAs) in Visual Studies, Marketing, Management, & the Business of Fashion are also available.
Graduate offerings include Master of Professional Studies (MPS) degrees in Fashion Merchandising & Retail Management, Fashion Marketing, the Business of Fashion, and Global Fashion Supply Chain Management.
Among the minors offered are: Beauty, Digital Business, Event Planning, Fashion Styling, Interior & Home Concepts, Photo Styling & Set Design, Digital Design & Photography, Global Studies, and Sustainability.
Program highlights include participation in the Annual Fashion Show, optional membership in the Fashion Show Production Club, the Fashion Styling Club and other organizations, and study abroad opportunities on 4 continents.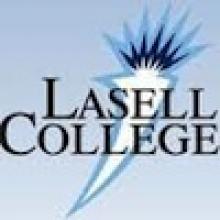 8. Lasell College, Newton Massachusetts
Founded in 1851, Lasell College is a private, coeducational college that sits on 53 lush acres, just eight miles west of downtown Boston. The school, which is home to more than 1,600 undergraduates and 200+ graduates, ranked 25th on U.S. News & World Report's "Best Regional College" list for 2013.

Lasell students have access to more than 40 degree programs ranging from arts management and fashion to finance and sports management. Fashion students have an interesting selection of programs to choose from including a BA in Fashion Communication and Promotion, a BA in Fashion Design and Production, and a BS in Fashion and Retail Merchandising. The BA in Fashion Communication and Promotion combines Fashion Marketing and Fashion Journalism. The business department at Lasell College also offers a BS in Marketing.


10. Kansas State University, Manhattan, Kansas
Kansas State University (K-State) was established in 1863, making it one of the nation's oldest academic institutions. When K-State opened its doors, the school had just 52 students. Today, with more than 24,000 students enrolled, K-State is now one of the nation's largest universities.

Kansas State University offers more than 250 majors and options from interesting programs such as bakery science and cereal chemistry to communications, web design, wildlife studies, and more. Students interested in the fashion industry have a number of programs to choose from. The Department of Apparel, Textiles, and Interior Design offers BS degrees in Apparel Marketing and Apparel Design and Production.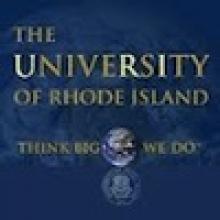 11. University of Rhode Island, Kingston, Rhode Island
Founded in 1892, the University of Rhode Island (URI) is the state's current Land, Sea, and Urban Grant public research institution. The school offers more than 80 majors in all areas of study from Art to Law to Wildlife & Conservation Biology. Fashion majors have five popular programs to choose from including a BS in Textile Marketing, a BS in Textiles, Fashion Merchandising and Design, an MS in Textiles, Fashion Merchandising and Design, a Minor in Textiles, Fashion Merchandising and Design, and a Post-baccalaureate Certificate in Fashion Merchandising.

The University of Rhode Island offers many opportunities to study abroad. Popular places for fashion marketing students include Paris, Barcelona, London, Florence, and Australia. In addition to study abroad opportunities, the University of Rhode Island produces a winter fashion study tour of London and Paris. The tour takes place each year in early January and is led by a member of the faculty.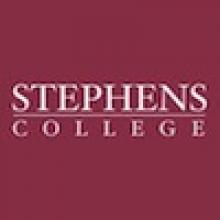 12. Stephens College, Columbia, Missouri
Established in 1833, Stephens College is a private women's college located just 120 miles from St. Louis and Kansas City. At 180 years old, Stephens College is the nations second oldest women's college, and it is ranked 29th on the list of Best Regional Colleges in the Midwest by U.S. News & World Report. The school offers more than 50 majors and minors as well as study abroad opportunities in England, Korea, Ecuador, Sweden, Ireland, and Japan.

Fashion students have several programs to choose from including a BS in Fashion Marketing and Management and a BFA in Fashion Communication and Fashion Design and Product Development. Any undergraduate program may be combined with a Master of Business Administration, Master of Education in Counseling or a Master in Strategic Leadership.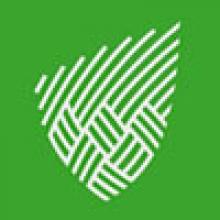 13. Mount Ida College, Newton, Massachusetts
Mount Ida College is an independent college located on 72-acres in beautiful Newton, Massachusetts—just eight miles from bustling downtown Boston. With around 1,500 students, Mount Ida College offers small classes and more than 25 areas of study. Mount Ida's School of Design offers a variety of programs such as Game Art and Animation, Interior Design, and Graphic Design.

Fashion students have several programs to choose from including a BS in Fashion Merchandising and Marketing and a BS in Fashion Design. In addition to internship opportunities at major retailers and fashion houses, Mount Ida College hosts an annual fashion show, which "is cooperatively planned by the fashion design and fashion merchandising and marketing programs." The show takes place in downtown Boston.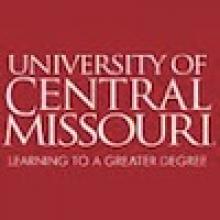 14. University of Central Missouri, Warrensburg, Missouri
The University of Central Missouri (UCM) was established in 1871 with just a few dozen students. Today, the school is sits on a 1,561-acre campus, just 50 miles southeast of Kansas City, and it is home to home to more than 12,000 students. UCM offers 150 programs of study leading to a master's degree, bachelor's degree, cooperative doctorate, or education specialist degree.
Students interested in fashion marketing typically choose the BS in Fashion: Textiles and Clothing in Business, with a Marketing Minor. The Fashion Major includes Product Development for Consumers, Fashion Buying, Fashion Promotion and Visual Merchandising, Fashion Entrepreneurship, Sustainability for Consumer Products and Internship".  Students have completed successful internships at Teen Vogue, Allure, Buckle, Macy's, Dillard's, Target, Anthropologie, and H & M just to name a few.   The nationally-accredited Fashion program has an exclusive textile design used for the development of retail products and is available on the recently launched on-line boutique.  The program also has a blog, Facebook following, Twitter account, and Pinterest group.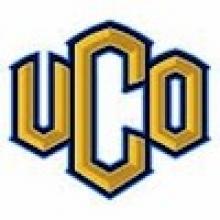 15. University of Central Oklahoma, Edmond, Oklahoma
Established in 1890, the University of Central Oklahoma (UCO) is the state's first public institution of higher learning and it is home to more than 17,000 students. The school sits on a 210-acre campus that is "on track to become a certified botanical garden." In addition to ranking as the top public regional university in the state by U.S. News and World Report (2013 Best Colleges), UCO's design students earned four national ADDY awards in 2011—the most among any institution of higher learning in the country.

The University of Central Oklahoma offers 116 undergraduate programs and 58 graduate programs. Fashion marketing students have access to one of the top fashion marketing  programs in the region. The Department of Human Environmental Sciences offers a Bachelor of Science in Fashion Marketing. The comprehensive program "is designed to give students specialized training and information that will be of assistance in moving forward within a challenging fashion marketing career." Internship opportunities are available.