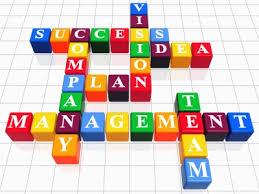 Fashion Management is a specialized management degree that typically focuses on the business side of the fashion industry, which includes retailing, marketing, manufacturing, visual merchandising, consumer behavior, fashion cycles, store planning, and event production. Fashion Management programs often, though not always, include training in fashion design. 
In preparing this list, we reviewed the program offerings of over 200 schools in the US that offer fashion related programs. Our goal with this list is to give students who are interested in fashion management a starting point by which they can identify the schools that offer fashion management specific programs. 
The criteria we used in making this list consists of the following, in no particular order: academic reputation, admission selectivity, depth and breadth of the program and faculty, and geographic location.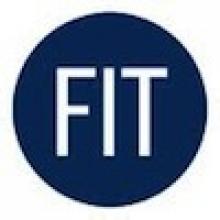 1. Fashion Institute of Technology, New York, New York
Established in 1944, the Fashion Institute of Technology (FIT) has quickly become one of the world's top fashion schools. FIT is home to more than 7,000 full-time fashion students and nearly 3,000 part-time students. The school offers 43 majors, eight certificate programs, and a variety of degree levels. FIT offers an Associate of Applied Science, Bachelor of Science, Bachelor of Fine Arts, Master of Professional Studies, Master of Arts, and a Master of Fine Arts.

The Fashion Institute of Technology offers an AAS or BS degree in Fashion Merchandising Management as well as an AAS in Visual Presentation and Exhibition Design, a BS in Cosmetics and Fragrance Marketing, and an AAS or BS in Textile Development and Marketing. FIT also offers BS degrees in International Trade and Marketing for the Fashion Industries and Direct and Interactive Marketing, as well as an AAS or BS in Advertising and Marketing Communications.

In addition to having its own on-campus Style Shop (managed by fashion students), FIT offers internships at major companies such as Ann Taylor, Perry Ellis, Liz Claiborne, Nike, Saks, Ralph Lauren and More. The school also offers a five-week summer internship in London and study abroad programs in Australia, Florence, Hong Kong, London, Paris, and Rome.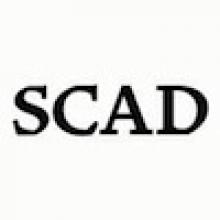 2. Savannah College of Art and Design, Savannah, Georgia
Established in 1978, Savannah College of Art and Design (SCAD) is an independent, nonprofit art college located in the heart of the nation's quintessential southern city—Savannah. SCAD is home to more than 10,500 students, 40 majors, and more than 60 minors. SCAD offers BA, BFA, MA, MFA, MArch, and MUD (Master of Urban Design) degrees as well as MA programs in Teaching Art and Teaching Drama.

Savannah College of Art and Design has an impressive collection of campuses situated in some of the world's most exciting countries. In addition to Atlanta and Savannah, students may study art and design in Hong Kong or France. In addition to study abroad opportunities, students can partake in a variety of signature SCAD events. Events include the Savannah Film Festival, SCAD Fashion Show, deFINE ART, SCAD Style, Sidewalk Arts Festival, SCAD Seen, Sand Arts Festival, SCAD Alumni Concert, and the Game Developers eXchange (GDX).
Fashion Management students have several top programs to choose from. SCAD offers a BFA or Minor in Fashion Marketing and Management, and an MA or MFA in Luxury and Fashion Management. The school also offers a BFA, MA, MFA, and Minor in Fashion.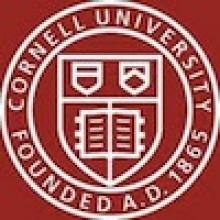 3. Cornell University, Ithaca, New York
Cornell University was established in 1865 as a non-sectarian institution. The school's founder, Ezra Cornell, was a carpenter, mechanic, farmer, salesman, inventor, entrepreneur, politician, and philanthropist. Nearly 150 years after it's founding, this private, Ivy League institution ranks number 15 in the nation and it is home to more than 14,000 lucky students.

Cornell offers BS degrees in Fashion Design Management, Global Fashion Management, and Fiber Science & Apparel Design. The Fashion Design Management BS offers three tracks including Marketing and Management, Communications, or Product Development. All fashion students are eligible to participate in Cornell's study abroad programs in Asia, Europe, and Africa—to name a few.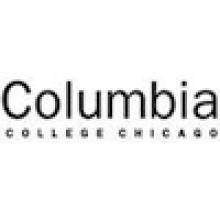 4. Columbia College of Chicago, Chicago, Illinois
Columbia College has been around since 1890. When it opened, Columbia College was known as "Columbia School of Oratory" and it consisted of just one building and a few students. Subject offerings were limited English, literature, voice culture, elocution, and visible speech. Today, the private nonprofit arts and media college is also home to well over 12,000 students and more than 120 programs. It has multiple academic buildings and four residence halls located throughout Chicago's coveted South Loop area.

Fashion design students have a variety of programs to choose from including a BA in Fashion Business, a BA in Fashion Studies, a BA or BFA in Fashion Design, a BFA in Advertising and Art Direction, and Minor in Marketing. The Fashion Studies program combines the Fashion Design and Fashion Business curriculum. In addition to unique programs and internship opportunities with top designers and retailers, fashion students may spend a semester abroad in Florence, Italy or complete part of their program in trendy Los Angeles.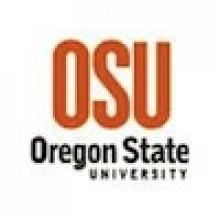 5. Oregon State University, Corvalis, Oregon
Located just 90 miles from progressive Portland, Oregon is the state's leading public research university—Oregon State University (OSU). Founded in 1868, Oregon State University is the only university in the state to hold the Carnegie Foundation's Community Engagement classification and Carnegie's top designation for research institutions. The school, which sits on 400 acres, is home to a Historic District and more than 26,000 students.

OSU offers more than 200 undergraduate programs and more than 80 graduate programs.
The School of Design and Human Environment offers BS degrees in Merchandising Management, Apparel Design, and Interior Design. The School also offers an MA, MAIS (Master of Arts in International Studies), and a PhD in Design and Human Environment.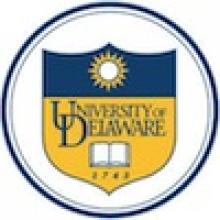 6. University of Delaware, Newark, Delaware
Established in 1743, the University of Delaware (UD) is a private school that offers 147 Bachelor degree programs, 119 Master degree programs, 54 Doctoral programs, 15 Dual Graduate programs, and three Associate programs. The school is home to more than 17,000 undergraduates, more than 3,600 graduates, and nearly 800 professional and continuing studies students.

The University of Delaware ranks among the nations top 100 universities in federal R&D support for science and engineering. The school also has one of the best fashion programs in the nation. The Department of Fashion & Apparel Studies offers an AAS in Fashion Merchandise Management and a BS in Fashion Merchandising. The BS in Fashion Merchandising includes coursework in Fashion Management. UD also offers a BS in Apparel Design, a Minor in Fashion History and Culture, an MS in Fashion and Apparel Studies, and a Graduate Certificate in Socially Responsible and Sustainable Apparel Business.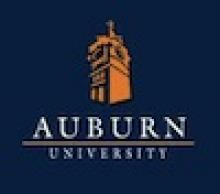 7. Auburn University, Auburn, Alabama
Located in the small town of Auburn, Alabama is the state's first land-grant college—Auburn University. Established in 1856, Auburn University is one of a select group of universities designated as a land, sea and space-grant university. Today, the school is home to 25,134 students and it offers more than 140 degree programs at the undergraduate, graduate and professional levels.

Among Auburn University's 13 schools is the College of Consumer and Design Sciences (CAHS). The College offers a BS in Apparel Merchandising, Design and Production Management (BS-AMDP). Options include Apparel Merchandising and Apparel Design and Production Management. Students in both options have the opportunity to participate in a ten-week professional internship during their senior year.
 

8. University of Missouri, Columbia, Missouri
Established in 1839, the University of Missouri is home to 33,000 students from 115 countries. Also called "MU" or "Mizzou," the school's 1,250-acre campus is designated as a botanic garden and it was the nation's first public university west of the Mississippi River. MU ranks number 81 in the Midwest and 127 in research Universities by Forbes, and it is one of only 34 public universities (and the only public institution in Missouri) to be selected for membership in the Association of American Universities.

The University of Missouri offers more than 280 degree programs leading to a Bachelor's, Master's or Doctorate degree as well as more than 75 online degree options and a number of certificate programs. Just a few offerings include Art Education, Interactive Media, Film Studies, Strategic Communication, Journalism, and Educational Technology.

In addition to the offerings listed above, MU offers one of the top Textile and Apparel Management programs in the U.S. The program offers a wide variety of tracks including Apparel Marketing & Merchandising, Apparel Product Development, International Apparel Marketing & Merchandising, International Apparel Product Development, Home Furnishings Product Development, and the Home Furnishings & Merchandising.

The University of Missouri offers excellent internship opportunities and study abroad experiences. MU students have completed internships at Elite Modeling Agency, Macy's, Victoria's Secret, Glamour Magazine, and Elie Tahari, to name a few. Students interested in studying abroad may choose experiences in Florence, Italy, the Netherlands, or Belgium.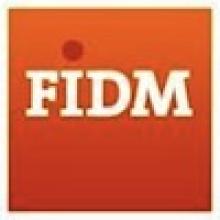 9. Fashion Institute of Design and Merchandising, Los Angeles, California
Established in 1969, the Fashion Institute of Design and Merchandising (FIDM) is made up of four campuses located throughout the state of California. It is home to more than 7,500 students enrolled in programs at the school's Los Angeles, San Diego, San Francisco, and Orange County (Irvine, CA) campuses. Although FIDM was already a household name among aspiring designers around the world, the school was introduced to the mainstream when it became a set for the award-winning Bravo TV Show, Project Runway. 
 
The Fashion Institute of Design and Merchandising offers Associate of Arts degrees, Associate of Arts Professional Designation degrees, Associate of Arts Advanced Study, and Bachelor of Science degrees. Fashion Management students typically complete the AA in Apparel Industry Management, followed by the Bachelor of Science in Business Management. The Business Management program is also available online.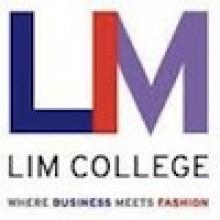 10. LIM College, New York, New York
LIM College was founded by Maxwell F. Marcuse in 1939 as the Laboratory Institute of Merchandising (LIM). The school, which became LIM College in 2009, is home to ~1,800 students enrolled in associate, bachelor's & master's degree programs in several fashion-focused majors.
There are a variety of programs for aspiring fashion merchandisers. Offerings include Associate in Applied Sciences (AAS), Associate in Occupational Studies (AOS), and Bachelor of Professional Studies (BPS) and Bachelor of Business Administration degrees (BBA) in Fashion Merchandising, and Bachelor of Science degrees (BS) in International Business & Fashion Media. Bachelor of Business Administration (BBAs) in Visual Studies, Marketing, Management, & the Business of Fashion are also available.
Graduate offerings include Master of Professional Studies (MPS) degrees in Fashion Merchandising & Retail Management, Fashion Marketing, the Business of Fashion, and Global Fashion Supply Chain Management.
Among the minors offered are: Beauty, Digital Business, Event Planning, Fashion Styling, Interior & Home Concepts, Photo Styling & Set Design, Digital Design & Photography, Global Studies, and Sustainability.
Program highlights include participation in the Annual Fashion Show, optional membership in the Fashion Show Production Club, the Fashion Styling Club and other organizations, and study abroad opportunities on 4 continents.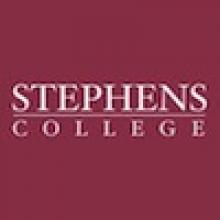 12. Stephens College, Columbia, Missouri
Stephens College is a private women's college that has been around for 180 years. Established in 1833, Stephens College is the second oldest women's college in the U.S. It is also one of the best regional colleges in the Midwest. The school ranks 29th on U.S. News & World Report's list of Best Regional Colleges in the U.S.

Stephens College has more than 50 majors and minors, as well as study abroad opportunities in Ecuador, England, Korea, Japan, and Sweden. In addition to study abroad opportunities in a number of fashion forward locales, fashion students have access to several unique programs leading to a BFA or BS. Stephens College offers a BS in Fashion Marketing and Management and BFA degrees in Fashion Communication and Fashion Design and Product Development. To enhance their degree, many Marketing and Management students combine the program with a Master of Business Administration or a Master of Strategic Leadership.


13. California State Polytechnic University, Pomona, California
California State Polytechnic University, Pomona, better known as Cal Poly Pomona, was established in 1938 as the Voorhis Unit of California State Polytechnic College in San Luis Obispo. When it opened, the school had an enrollment of 110 (male) students. Today, Cal Poly Pomona is home to a co-ed student body of more than 21,000 students.

Cal Poly Pomona tied for 8th in the category of Top Public Schools in the West Region by U.S. News & World Report (All University). The school, which sits on 1,438 acres, is part of the 23-campus California State University system. It has eight academic colleges, offering more than 130 degree programs.

Cal Poly's Department of Apparel Merchandising and Management offers a Bachelor of Science (BS) program in Apparel Merchandising and Management (AMM) with options in Fashion Retailing and Apparel Production. Many AMM majors also complete an Art Business, or Communications minor to enhance their AMM major.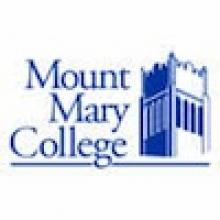 14. Mount Mary College, Milwaukee, WI
Mount Mary College was founded in 1913 as a Catholic women's college. The school offers more than 30 undergraduate majors leading to a Bachelor of Art or Bachelor of Science. Mount Mary College also offers eight graduate programs leading to Master of Business Administration, Master of Science, or Professional Doctorate in Art Therapy.

Fashion students have two unique majors to choose from including a Bachelor's in Merchandise Management and a Bachelor's in Fashion Design (FD). The Bachelor's in Merchandise Management includes a Business Administration Minor and the Bachelor's in Fashion Design has concentrations in Technical Design or Creative Design.

Mount Mary College has a number of other unique offerings for fashion students. The Fashion Department sponsors a study tour to New York City, which includes visits to apparel showrooms, design studios, famous shopping areas, textile and apparel museums, fabric fairs, forecasting services, and more. Students also have the option to study in Paris, London, or Peru. Mount Mary College also offers study abroad experiences in over 10 different countries.
 
15. Philadelphia University, Philadelphia, PA
Established in 1884 as the Philadelphia Textile School, Philadelphia University (PhilaU) is a small, private university that sits on 100 scenic acres in the East Falls section of Philadelphia. The school is home to 3,200 students and it offers more than 40 degree programs. Programs range from Animation to Textiles Materials Technology.

PhilaU's Fashion Industry Management program is one of a select group of programs endorsed by the American Apparel and Footwear Association. Fashion Management students may opt for the FIM BS in Fashion Merchandising & Management, which includes access to the school's study abroad program. Concentrations include Fashion Industry Management and Fashion Merchandising. Semester study abroad programs take place in London, England and Rome. Short course and faculty led options are available in Milan, Tokyo, and Paris.