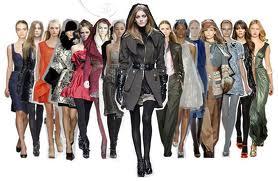 Of fame and fortune, people who were famous and fortunate used to say it's not what you know, it's who you know.  These days, celebrities are the first to admit it's not what you wear, it's who you wear.  World-class fashion designers are so influential that their popularity is beginning to (dare we say it?) overshadow the popularity of the celebrities who wear them.  "Hey, look over there!  It's What's-Her-Face in Vera Wang." 

What does it mean to be influential?  We thought you'd never ask.  The influence of fashion designers can be determined by their success at recent major fashion shows, their recent and upcoming media appearances (including web presence) and their ability to get celebrities to wear their designs.  Here's an up-to-date report of the world's TOP 100 biggest, baddest (not to mention most influential) super heroes of fashion design, ranked in the order we think they deserve.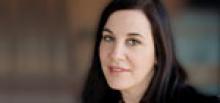 100.  ARIANNE PHILLIP - What would a top 100 fashion designers list be without the current world champions of costume design?  Arianne Phillips won this year's Period Film prize at the Costume Designers Guild Awards for her work on "W.E." which is Madonna's directorial debut.  Arianne's 1930s-era, Euro-styled constructions for Madonna's film have also earned her an Oscar nomination.  Arianne is now crafting costumes for Madonna's 2012 World Tour.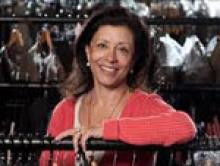 99.  JANY TEMIME                                                                                      
Jany is not your run-of-the-mill, ready-to-wear, one-size-fits-all, cliche-regurgitating fashion designer.  This UK-based design superstar won the prize for Fantasy Film at this year's Costume Designers Guild Awards for her brilliantly understated-yet-thought-provoking designs in "Harry Potter and the Deathly Hallows, Part II."  Villains wear floor length capes and long-sleeved shirts with chin-high necklines in a palette of deep greens and black with crimson highlights.  The boys' wardrobe is a convincing selection of jeans, hoodies and denim jackets, with the occasional sports jacket or knit pullover, all awash in an unassuming palette of blacks, greys and dark neutrals.  The girls look adorable in brightly colored, red-carpet-worthy frocks hemmed just above the knee with wide, low necklines offering the kind of taboo cheesecake appeal that no filmmaker will admit to doing on purpose.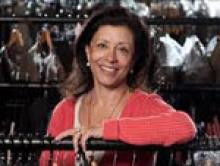 98.  TRISH SUMMERVILLE                                                                         
Another brilliant costume designer makes the list.  Trish recently snagged the Contemporary Film Prize at this year's Costume Designers Guild Awards for her punk flavored, street-wear-inspired garments in "The Girl With the Dragon Tattoo."  Items from Trish's Dragon Tattoo line are currently available at H&M.  The collection features coolly-crafted leather jackets, denim cut-off vests and skin-tight leather pants with ribbing at the knees, as well as fingerless black leather gloves and high-top, lace-up work boots.  A color palette of black, grey and burgundy makes for a darkly appealing visual display.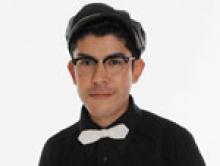 97.  MONDO GUERRA                                                                                 
Best known for fearlessly pairing colors that clash and prints we're not allowed to mix, Mondo was that brilliantly imaginative Project Runway contestant who EVERYONE knows should have won, and whose undeniably corrupt second place finish cost the show a lot of viewers.  Mondo's designs are entirely unique and impeccably executed.  His constructions have made red carpet appearances on none other than Heidi Klum.  In case you ever thought Mondo was "out" for real, he currently appears on Project Runway All-Stars and he'll be stopping by this year's Oscar ceremonies to critique celebrity fashions.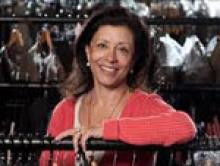 96.  SETH AARON HENDERSON                                                               
Seth Aaron was the winner of that rarest of Project Runway seasons when two equal but opposite design geniuses battled it out for first place.  Seth's ready-to-wear collections have a distinctively rebellious, futuristic funk featuring a palette of mostly black and white with splashes of primary yellow and red.  Angular, pointed architectural forms and slanted front closures add a healthy dose of ultra modern flavor.  Seth's construction is impeccable, especially in the tapering of his form flattering jackets.  Seth will appear in an upcoming season of Project Runway All-Stars later this year.  As a point of interest but not that it matters, Seth Aaron appears to be one of the few straight male fashion designers to ever appear on Project Runway, or anywhere else.  Just kidding, Ralph Lauren!  Our apologies to your wife and kids.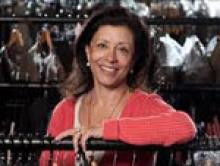 95.  EMILIO SOSA                                                                                        
Best known as an award winning Broadway costume designer, Emilio earned a heart-breaking second place finish in Season 7 of Project Runway.  Emilio became known on the show for his breath-takingly gorgeous red-carpet-style designs.  His best effort was a copper-colored evening gown so airy it moved like liquid metal and somewhat resembled a hologram.  However, Emilio Sosa is by no means a one-trick pony.  His 2012 collection, presented during this year's New York Fashion Week and entitled "Urban-Geisha," features skirts, pants and tops in a color palette of royal blue, turquoise, red, orange and black.  The collection coheres with its well-defined lines, sleek silhouettes, offbeat constructions and subtle Japanese print motifs.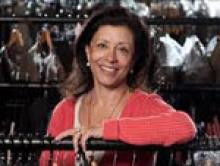 94.  AMSALE ABERRA
Best known for her bridal collections, the latest garments from this Ethiopian designer are made exclusively for Nordstrom.  Amsale's designs have drawn the attention of celebs like Gabrielle Union, who recently displayed a strapless, black chiffon cocktail dress with a twisted bodice and sequined cut-away skirt detailing.  Fun and festive with playful sex appeal.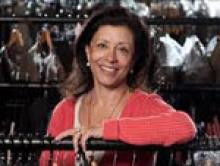 93.  JUAN CARLOS OBANDO
This designer is best known for his fluttery silk chiffon dresses in colors bold and bright.  Obando's unusual pigments include chartreuse and orange crush.  Viola Davis attended a 2012 Oscar nominees luncheon exuding joyous-yet-understated power in a fuchsia, knee-length halter dress with bows at the waist and neck.  Signature Obando construction, not to mention color.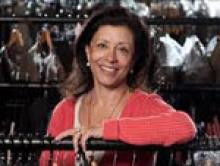 92.  GEORGES CHAKRA
A Beirut designer whose ready-to-wear collections include, in his own words, "designs women can wear more than once."  Guilian Rancic appeared at this year's Grammys in a strapless, satiny black mini dress with appealing structural folds, offset with a slender, multicolored belt.  Joy Williams attended the same event in a black, short-sleeved gown with a thigh-high slit and a sheer bodice with leafy black embroidered detailing on the sleeves and shoulders.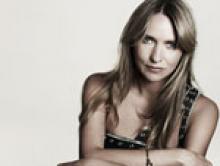 91.  COLLETTE DINNIGAN
This popular Australian designer counts Judy Greer and Rachel McAdams among her most recent red-carpet-walking clients.  Judy projected a ready innocence at the SAG awards in an alluring white, short-sleeved gown with sweet textural details.  Rachel recently showcased a black and grey, narrow-hemmed calf-length dress with black embroidered textural detailing and a simple black belt.  The garment creates a form-flattering, fuss-free silhouette.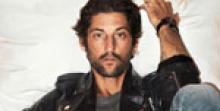 90.  TONY WARD
This popular Lebanese-Italian designer is a former International super model whose celebrity fans include Madonna and Kelly Osbourne.  Kelly glammed up this year's Grammys in a shimmering, one-shouldered silver gown with elegantly flowing folds.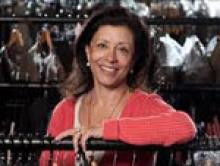 89.  OSMAN YOUSEFZADA
He is known for designing ready-to-wear garments that look good on women in their forties.  His celebrity clients include Thandie Newton, who arrived at the World Sports Awards in London wearing a simple one-shouldered, side-slit black gown, offset with a thin gold belt.  Osman's latest collection features sleek, rich floral metallics with futuristic sheen in a pleasing palette of red, black and lime.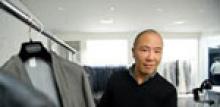 88.  DEREK LAM
Diane Kruger wore a sample from his Spring, 2012, "10-Crosby-Derek-Lam" collection to promote her latest film, looking very fashion forward at the photo call.  On this occasion, the incongruous garment pairing that Derek Lam makes work is a lightweight, short-sleeved, grass-green dress with a traditional turn-down collar and a lively black and white floral print design.  Worn over this dress is a form-hugging skirt with horizontal black and white stripes.  It's okay, he can do that.  He's Derek Lam.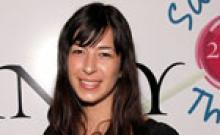 87.  REBECCA MINKOFF
Her girlishly playful-yet-edgy designs have earned this designer a star-studded following.  Most recently, Jena Ushkowitz attended this tear's SAG Awards in a light yellow and lavender floral print gown.  Breezy, yet dignified.  Rebecca Minkoff also designs luxury handbags and accessories.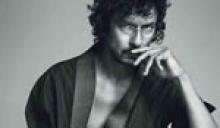 86.  HAIDER ACKERMANN
A popular French designer whose ready-to-wear fashions have recently adorned Tilda Swinton, among other major celebs.  Tilda showed at the Golden Globes in a soft, periwinkle chiffon gown paired with a characteristically menswear-inspired shiny silk blazer with chiffon-cinched waistline.  Big bejeweled bracelets and an up-swept hairdo finish off the look.  No one captures ladylike androgyny quite like Tilda Swinton.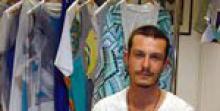 85.  JONATHAN SAUNDERS
He is an award-winning Scottish designer well-known for his prints and silk screen creations.  His 2012, equestrian-inspired collection was revealed at this year's London Fashion Week.  It includes Autumn-Winter knitwear garments in many daring color combinations, a signature of this designer's style.   Whoever said lilac and chartreuse don't look well together with fire-engine-red must not have been talking to Jonathan Saunders.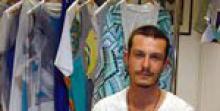 84.  CHRISTIAN SIRIANO
The beloved design prodigy who easily won season four of Project Runway is fiercer and more fabulous than ever.  Christian's latest collection is a ready-to-wear extravaganza, although much less bizarre than some of the garments that made him famous.  His recent celebrity fans include Corinne Bailey Rae, who made her Grammys entrance this year in a knee-length black dress with signature Siriano oversized frills cascading downward toward the hem.  Black platform pumps complement the ensemble.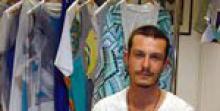 83.  BASIL SODA
He is best known for his stunning bridal wear and evening gowns.  He specializes in modern forms and metallic embellishments.  His fans include Paris Hilton, who hit this year's Grammys in an elegant white evening gown with cute cap sleeves and a tasteful gold botanical print down the front, accented with a thin gold belt.  Demure and sophisticated, like Paris.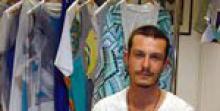 82.  ALEXANDER WANG
With a consistently strong grip on high fashion trends, Alexander Wang's latest collection, called "T," debuted at New York Fashion Week 2012.  The collection includes slick, straight-leg leather pants with light-neutral tops and jackets in a palette of black, white and many shades of grey, with a hint of navy and a dash of chartreuse.  His other latest collection is a ready-to-wear assortment of cute little dresses and straight-leg pants with a fun-yet-subtle floral print design.  The color palette is primarily orange, maroon and turquoise with black.  Karolina Kurkova attended a recent Jay-Z performance in a conservatively edgy Alexander Wang creation – a sheer, long-sleeved, just-above-the-knee-length dress with embroidered burgundy knit detailing that provides cover, color and textural appeal.  The dress is worn under a grey leather mini skirt.  Thus, the edge.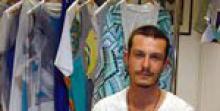 81- 80.  JACK MCCOLLOUGH
This New York City designer teamed up with Lazaro Hernandez back in 2002 and founded the youth culture-inspired Proenza-Schouler brand label.  Proenza-Schouler designs are sold at more than 100 luxury stores worldwide.  Youthful celebrity fans include Chloe Moretz, Elizabeth Olsen and Dakota Fanning.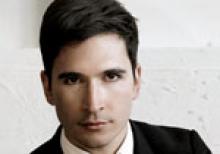 81-80.  LAZARO HERNANDEZ
This talented designer teamed up with Jack McCullough back in 2002 and created the youth culture-inspired Proenza-Schouler label.  Proenza-Schouler designs are sold at more than 100 luxury stores worldwide.  Recent young celebrity adherents include Elizabeth Olsen, Dakota Fanning and Chloe Moretz, who wore a beautifully textured mini dress in emerald on black at this year's People's Choice Awards.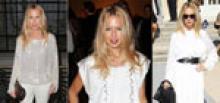 79.  RACHEL ZOE
Known for her work with many celebrities and fashion houses, Rachel Zoe's style is one of easy retro glamour.  Her latest collection, viewed during New York Fashion Week, is a 70s-inspired assortment that includes purple flared trousers with a matching blazer, sexy sleeveless maxis and silk blouses with a lively blue-on-red floral print design.  Also there were several convincing faux furs, a black bat-wing top with gold sequins and a smartly sexy, sleeveless white mini dress with a black abstract spider web print design.  Iman appeared at a recent event in a classic Rachel Zoe peach-tone gown, featuring a thigh-high slit and full neckline with bow detail.  A muted purple faux fur cape completed the look.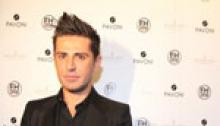 78-77.  MIKE DERDERIAN
This designer represents fifty percent of the Pavoni brand label, along with his partner in fashion, Gianni Falcone.  Fans for 2012 include Miranda Lambert, who took the Grammys in a short sleeved sheer gown with lacy embroidered white detailing throughout.  Other fans of Pavoni include Carrie Underwood and Katy perry.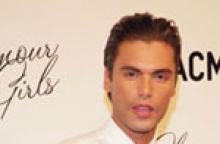 78-77.  GIANNI FALCONE
This designer represents the other half of the Pavoni brand label, along with his partner in fashion, Mike Derderian.  Fans of the Beirut-based team include Miranda Lambert.  The brand's latest collection features fine, flowing, long gowns and hot, modern mini dresses with beaded detailing and other textural enhancements in a color palette of black, white grey and mauve.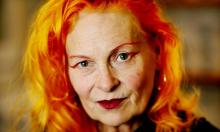 76.  VIVIENNE WESTWOOD
Vivienne Westwood is best known for her classic British punk tailoring, and showcased her characteristically quirky stylings at this year's London Fashion Week.  Her celebrity clients include Victoria Justice, Helen Mirren and Helen Bonham Carter, an actress well known for making offbeat fashion choices.  Rachel McAdams was recently seen in a strapless, knee-length Westwood dress of soft, powder blue silk, while Meryl Streep walked the red carpet in a black maxi paired with an irregularly designed, broad-shouldered black jacket embellished with tiny silver sequins.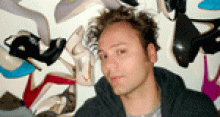 75.  NICHOLAS KIRKWOOD
This UK fashion expert is best known as one of the world's greatest footwear designers.  His latest collection features pumps with platform soles and illustrates feminine power with futuristic flair.  His signature artsy architecture has earned him many famous followers like Emma Stone and Michelle Williams.  His work was recently featured in a New York Magazine article aptly entitled, "Nicholas Kirkwood Wishes Celebs Would Hike Up Those Red-Carpet Gowns."  His latest accomplishment is a retail location in New York City, opening in March. 


74.  SERGE CAJFINGER
Serge is the head designer of the Paule Ka fashion brand.  His designs are lately capturing a lot of celebrity attention.  Sofia Bush was smooth and sexy at a recent pre-Grammys party in a long-sleeved black leather mini with a round, full neckline.  Mary Elizabeth Winstead was photographed at Vanity Fair's 20th Anniversary party sporting a pastel yellow strapless dress with soft structural folds and a delicate silver bow at the waistline.  Ka's designs have also graced the familiar forms of Frederique Biel, Selena Gomez and Sarah Jessica Parker.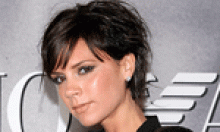 73.  VICTORIA BECKHAM
Best known as a singer, soccer mom and major style icon, Victoria is also quite an influential fashion designer.  Blake Lively made the cover of Elle Magazine's March 2012 issue in one of Victoria's athletic-yet-womanly constructions, while another of her designs draped Melissa George at the this year's BAFTA red carpet event.  Melissa rocked a shiny black, long-sleeved, form-fitting gown with an impressively long train at the back and a wide, horizontal neckline that created a sharp but smooth silhouette.  A prime example of Victoria's meticulous, tight-as-a-drum design aesthetic.



72.  DONNA KARAN
As they say in Fashion (according to Heidi Klum), "One day you're in, and the next day you're out."  Donna Karan must have been busy making dresses when "they" said that.  Donna's DKNY label has been around for many years.  Most recently, Katharine McPhee lit the Golden Globes in a light fawn, knee-length strapless design with appealing embroidered detailing.  Ashley Greene made the scene in a black and white Grecian gown, sleeveless on one arm and long-sleeved on the other.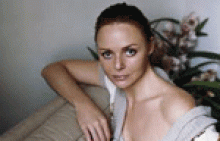 71.  STELLA MCCARTNEY
Her ready-to-wear elegance was once again apparent at Stella's Spring 2012 runway show.  Her latest collection includes pants, jackets, a little black dress and narrow, calf-length skirts that somehow resist looking matronly.  The palette is black, white and camel, with touches of lemon yellow and electric blue.  The collection also features several boldly printed fabric choices.  Stella's famous clients include Naomi Watts, who recently wore a just-below-the-knee, sleeveless black dress with white trim at the sides and shoulders.  Elsewhere, Shailene Woodley shone in a lacy sheer, short-sleeved mini with embroidered details and a cute scalloped hemline. 



70.  MICHAEL ALAN STEIN
His 2012 collection, which debuted at New York Fashion Week, features sleek, strong feminine designs with a futuristic feel.  The color palette is predominantly black, with occasional dark neutral surprises.  The collection's up-to-the-neck style aesthetic is modest-yet-sexy.  Mature, yet not dowdy.  His work depicts a woman who is strong, bold, brave and above all, beautiful.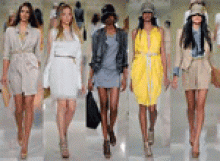 69.  ELIE TAHARI
The works of this Israeli-American designer have earned him an impressive celebrity fan-base.  His recent red carpet models include Jennifer Hudson, among others.  His new collection has an exotic Moroccan flavor in a color palette of cream and camel with tidbits of periwinkle and red.  Runway highlights included pants, dresses, kaftans and turbans in breezy-light, earth toned fabrics that move with the chic, sensual elegance of a desert wind.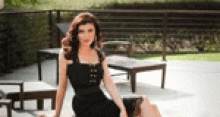 68.  LORENA SARBU
This Romanian designer has a passion for richness of color and texture.  Her clients include Kelly MacDonald, who radiated feminine energy at this year's Golden Globes in a simply designed short sleeved gown exploding with sparkling sequins of emerald and sapphire.  Sarbu's recent runway highlights include a beaded, textured red leather mini dress and a peach-toned evening gown with exquisite mosaic detailing in bronze, gold and mother-of-pearl.  Ambient splendor springs to mind.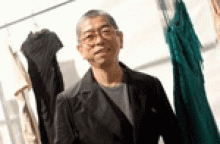 67.  TADASHI SHOJI
Known for his elegant dresses, this Japanese Grandmaster of fashion design has worked as the official designer for the Miss USA and Miss Universe Pageants.  Octavia Spencer is clearly a big fan.  She attended this year's Golden Globes in a gracious Grecian lavender gown and wore a signature Shoji silver gown to the SAGs.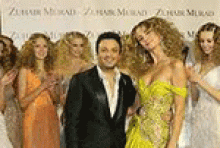 66.  ZUHAIR MURAD
This Beirut designer counts many luminaries among his clientele, including Kristen Bell, Kate Beckinsale and Taylor Swift.  Taylor graced this year's Grammys in a sheer, cream and gold gown with acrylic mosaic detailing throughout, and an architecturally appealing cut-away detail at the front.  Wonderfully feminine, with museum-quality artistic appeal.  Kate Beckinsale appeared at the same event in a white silk one-shoulder mini with gently arching folds and a black velvet bow detail.  Elsewhere on the fashion beat, Kristen Bell lent her curvy enhancements to Murad's sheer, gun metal grey, long sleeved mini with delicate crystal embellishments throughout.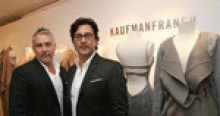 65-64.  KEN KAUFMAN
This talented designer represents half of the Kaufman-Franco label, Isaac Franco being the other half.  The brand's celebrity buyers include Julianne Hough, Angie Harmon, Rebecca Gayheart and Taylor Swift, among many others.  Highlights from their latest collection include butt-flattering, well-tailored trousers and a very cool, form fitting one-shouldered jumpsuit with one long sleeve.  All are presented in a palette of black, white and grey, dotted here and there with soft, earthy pigments.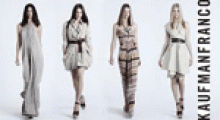 65-64.  ISAAC FRANCO
This talented designer represents half of the Kaufman-Franco label, Ken Kaufman being the other half.  Julianne Hough attended this year's Grammys in a Kaufman-Franco design – a sheer black gown with a pointed, horizontal textural pattern of shimmering black synthetic.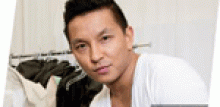 63.  PRABAL GURUNG
One construction by this designer recently became the hot topic among fashion bloggers in yet another online round of "Who-Wore-It-Better?".  In this case, the victims were Iman and Mila Kunis.  Both ladies radiated loveliness at separate fundraisers, wearing the same lilac chiffon frock with solid-color skirt, print bodice and a swooping, jagged V-neckline tied with criss-crossing purple lace.  The look is flowery and fun in a dignified way.  Perfect for the child-related events both ladies were attending.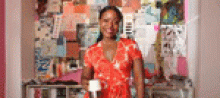 62.  TRACY REESE
This USA-based designer is best known for her ready-to-wear fashions and accessories for women.  This year's collection displayed another bold dose of urban femininity, with striking ensembles like the flame orange pants with a billowy, burnt-orange satin blouse, accessorized with a rounded, fawn felt cap resembling a hard hat.  Tracy's celebrity fans include Taylor Swift, who appeared on a recent episode of the Tonight Show in a pretty turquoise and navy frock with a popping scarlet floral print design that sings with insistent energy.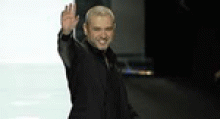 61.  ELIE SAAB
The celebrity fan club of is Lebanese designer includes Lea Seydoux, Katy Perry, Gwyneth Paltrow, Rose Byrne, Jessica Biel and Mila Jovanovich.  Rose raised eyebrows (in a good way) at the SAG Awards in a white sleeveless Elie Saab jumpsuit with plunging neckline and textured detailing.  Gwyneth shimmered in a sleeveless emerald V-neck gown accessorized with a diamond necklace.  Katy attended this year's Grammys in a textured, powder-blue chiffon gown that matched her hair.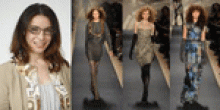 60.  TIA CIBANI
This Canadian designer is better known by the name of her label – Ports 1961.  Tia creates men's women's an chidren's designs.  Drew Barrymore appeared at a recent event wearing one of Tia's constructions -  a long-sleeved, form-fitting print dress of black, white and emerald green.  Modest, yet bursting with colorful excitement.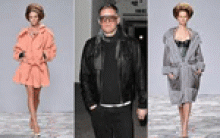 59.  GILES DEACON
This popular UK designer is known for his playful constructions.  His wearers include Dianna Agron, who brightened up the Golden Globes this year in a flame-orange, tiered strapless evening gown with intricate cut-out detailing and matching lipstick.  Compare Dianna's dress by Deacon to Fergie's dress by Gaultier, blog about who got the idea first and let the cat fights begin!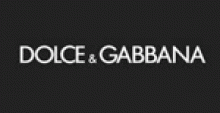 58-57.  DOMENICO DOLCE
This Italian design genius is half of the award-winning Dolce-and-Gabbana label.  The other half is Stefano Gabbana.  Famous fans of the brand include Pixie Geldoff, who hit up the Elle Style Awards in a straight cut, calf-length, sleeveless white dress with a bold print of oversized bright orange chili peppers.  No, seriously – she did.  Other recent celebrity clients include Naomi Campbell and Ariel Winter.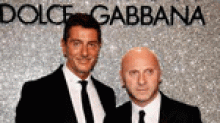 58-57.  STEFANO GABBANA
This Italian design genius is half of the award-winning Dolce-and-Gabbana label.  The other half is Domenico Dolce.  Dolce & Gabbana designs are known for a mischievous lack of subtlety.  Famous fans of the brand include Naomi Campbell, who shone bright in a sleeveless black mini dress with great big sparkling silver stars.  Other recent celebrity clients include Pixie Geldoff and Ariel Winter.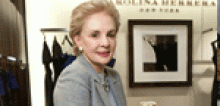 56.  CAROLINA HERRERA
Caroline Herrera is a Venezuelan designer with an extensive celebrity fan base.  Dianna Agron attended this year's Screen Actors Guild Awards in an airy, sleeveless, generously V-necked violet gown whose undulating folds flow smoothly with the wearer.  Christina Hendricks wore a long-sleeved, knee-length silk dress with puffed shoulders in a complex abstract print of red, white, black and green on a field of bright purple.  The color scheme is busier than a one-armed usher at a New York City matinee, but Caroline Herrera makes it work.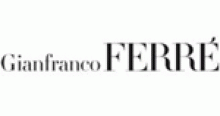 55.  GIAMBATTISTA VALLI
This popular Italian designer has won the attention of Natalie Portman and Diane Kruger, among others.  Natalie floored them on the red carpet at this year's SAG Awards in a Valli strapless burgundy gown.  The prominent floral structural fold at top left adds textural and asymmetrical appeal.  Also making an appearance was Diane Kruger in a knee-length, fur-adorned dress of black, grey and silver, with three-quarter sleeves and a gigantic silver fur collar.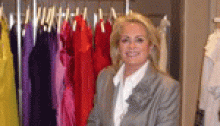 54.  PAMELLA DE VOS
Recently featured in Forbes Magazine for her entrepreneurship, Pamella de Vos is the designer behind the Pamella Roland label.  Her Fall 2012 collection made its runway debut at this year's New York Fashion Week.  Among her famous fawning fans are Vanessa Hudgens and Christie Brinkley, who makes anything look beautiful.  On a recent red carpet occasion, Christie arrived in a gorgeous, off-the-shoulder Pamella Roland red chiffon gown.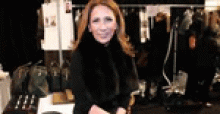 53.  REEM ACRA
This Lebanese fashion icon is well known for her bridal designs.  Her famous fans include Jayma Mays, Julie Bowen, Diane Lane and Madonna, among others.  Madonna ruled over this year's Golden Globes in an architecturally complex black maxi dress with many square folds on an oversized skirt graduating upward to a shimmering silver, short sleeved, form-fitting bodice.  Diane lane looked exquisite at the same event in a silver-on-tan, short sleeved gown with a flattering cinched waistline.  Julie wore a flowing peach chiffon gown with sparkling crystal embellishments.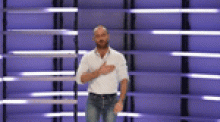 52.  ALEXANDRE VAUTHIER
This French designer is especially well known for the thoroughness of his garment construction.  His recent clients include Alicia Keys, who hit a high note at the Grammys in a piece from Vauthier's Spring 2012 collection - a simple, sturdy sleeveless black dress with architecturally pronounced shoulders, masterfully accented by a fascinating, multi-earth-toned metal necklace that creates a striking V-neck illusion and looks more like it was fashioned by a welder than a jewelry designer.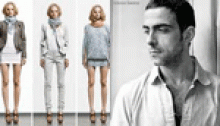 51.  ANTONIO BERARDI
This UK fashion professional is well known for his beautiful dresses and famous fans.  Rosie-Huntington-Whiteley amazed at the Elle Style Awards in a soft beige chiffon mini dress with a generous helping of silver embroidered detailing on the front, and a floor-length train at the back.  Jane Krakowski glammed up the SAG Awards in an elegant black velvet Berardi gown with busy beaded detailing and a straight, clean silhouette.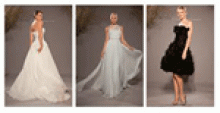 50.  ROMONA KEVEZA
Romona Keveza is best known for her stunning collections of luxury bridal and evening wear.  Kaley Cuoco recently attended the SAG Awards in a sky-blue strapless gown with a plushly textured skirt.  At the same event, Angela Kinsey wore a sweeping white, one-shoulder gown that dropped the abstract hint of a gentle waterfall.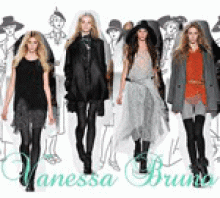 49.  VANESSA BRUNO
This French veteran of Paris runways has a new Fall/Winter, ready-to-wear collection in a polished-yet-casual style.  The palette is predominantly neutral, featuring lots of white, but also managing blacks, greys and earth tones with a sprinkling of emerald, mauve, navy and deep red.  The overall effect can be described as catchy without fuss.  Runway ensemble favorites included straight leg white pants with a subtle black print design, paired with a matching collarless, car-length jacket and a sheer white top with embroidered detailing.  Vanessa Bruno's designs have recently been worn by Rachel Bilson and Rosie-Huntington-Whiteley, among others.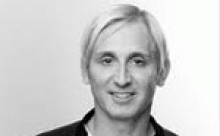 48.  DAVID MEISTER
This American designer is known for his brilliant womenswear fashions.  His A-list fan club includes Jane Lynch, Jessica Lange, Andi MacDowell, Diane Lane, Maya Rudolph and Octavia Spencer.  Octavia displayed her customary dignified beauty at the 23rd Annual Palm Springs Film Festival in a shimmering, midnight-blue, wrap evening gown with split three-quarter-length sleeves.  At this year's SAG Awards, Diane Lane emitted refined sensuality in a single-shoulder, twilight-blue silk wrap-around gown with undulating structural folds.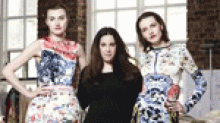 47.  MARY KATRANTZOU
This Greek designer is known for her exuberant, daring, energetic style.  Her garments feature unusual details like Elizabethan corsets and Victorian bustles.  Talk about retro!  No less than four celebs were recently out and about in Mary's most currently popular design – a summery print mini dress with assorted incongruous pastel flower prints, like many mismatched florals fell in love.  It looks like a tennis outfit for rich art students.  Cool!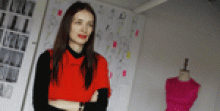 46.  ROKSANDA ILINCIC
Known for a style that shows effortless elegance, this Serbian designer counts Lady Gaga among her many celebrity fans.  Her latest collection featured 1930s-screen-siren-inspired designs in a color palette of black, grey, burgundy, turquoise, topaz and white.  The collection was well received at this year's London Fashion Week.  Items from this collection have appeared on Keira Knightley, Viola Davis, Zoe Saldana, Emma Stone, Andrea Riseborough, Tilda Swinton, Michelle Obama, Gwyneth Paltrow, Leighton Meester and dozens more, not to be dropping names or anything.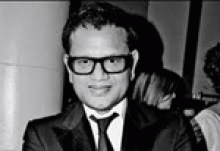 45.  NAEEM KHAN
This designer from India launched his fashion house in 2003.  His designs have recently adorned the frames of Amy Poehler, Julianna Margulies, Maya Rudolph and Naya Rivera.  Amy shimmered at the Golden Globes in an off-white half-sleeved evening gown with seam detailing at the front and shoulders.  Julianna stunned in a sleek, grape-colored, long-sleeved  gown with a high neckline and a fine, straight silhouette.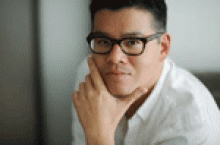 44. PETER SOM
The celebrity clients of this USA designer include Rachel McAdams, who looked positively boho-chic in a turquoise-white print maxi skirt with a thigh-high slit and broad waistline, paired with a form-fitting blue tee shirt.  Peter Som's latest collection features many broad print patterns in bright, bold color combos like those fabulous, floral-printed, straight-leg trousers in pink, yellow and two shades of orange, accented with a hint of black and white, and paired with solid black or white tops.  Peter Som's ready-to-wear designs are available at Saks Fifth Avenue and Bergdorf Goodman.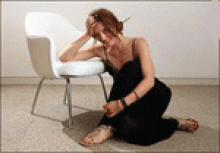 43.  ALICE TEMPERLEY
This UK fashion expert is the head designer behind the Temperley-London label.  Her clients include Emma Roberts, Mandy Moore, Halle Berry, Jessica Alba, Beyonce, Busy Philipps and Sarah Hyland, to name a few.  Beyonce attended Jay-Z's recent appearance at Carnegie Hall in a form-fitting Temperley coral dress with three-quarter sleeves and a gathered seam at the front.  Pippa Middleton looked cheerily urban in a short, shiny dress with a bold, black white and gold abstract print design.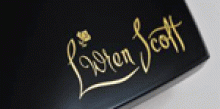 42.  L'WREN SCOTT
She is a widely known American fashion and costume designer, a masterful stylist and a six-foot-three-inch model.  Her elite clients include Shailene Woodley and Gretchen Mol.  Shailene showed up at the SAG Awards in a straight, sleeveless beaded gown with a lively abstract print design suggesting bold red flowers against a cloud-filled, periwinkle sky.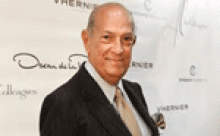 41.  OSCAR DE LA RENTA
Considered one of the world's leading fashion designers, Oscar de la Renta trained with none other than Balenciaga.  Recent label sightings include Jessica Chastain at the BAFTA Awards in a shimmering metallic, pleated, lamé spaghetti-strap gown with a draft-catching V-neckline.  Meanwhile, Emily Blunt roamed the red carpet at this year's SAG Awards in a one-strap chiffon gown of blue-grass-green with attractive, criss-crossing bodice architecture, a thigh-high slit and a pretty floral structural fold at the shoulder.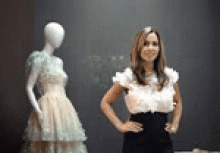 40.  MONIQUE LHUILLIER
A world-renowned Philipino designer known especially for her bridal wear, Monique has a solid and current celebrity fan base.  Her clients include Debra Messing, Paula Patton, Hilary Scott and Sarah Michelle Gellar, among others.  Sarah socked it to the cameras in a heavily fabricated strapless ball gown with form-enhancing architectural rolls just below the waist, in festive, dancing swirls of midnight blue on white.  Hilary looked fatally alluring in a tarantula-inspired black chiffon gown with deep purple highlights.  Debra attended this year's Golden Globes in an animated, all-black, one-shoulder, floor-length construction with generous rolls of gathered fabric at the hem.  Paula wowed the crowd at the same event in a cadmium yellow strapless mermaid gown.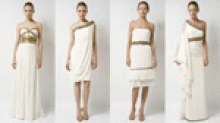 39-38.  GEORGINA CHAPMAN
She represents half the magic of Marchesa, the world-famous fashion label she established in 2004, along with her business partner, Keren Craig.  Marchesa designs are available at luxury stores like Neiman Marcus, Bloomingdales and Saks Fifth Avenue.  Recent celebs-in-Marchesa sightings include Lea Michele and Shailene Woodley.  At this year's Golden Globe Awards, Lea wore a sheer, long sleeved Marchesa gown adorned at the front with vineyard-inspired, metallic silver detailing.  Shailene took a more conservative approach in taupe strapless gown with subtle sculptural folds and a straight, simple silhouette.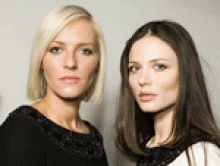 39-38.  KEREN CRAIG
She represents half the magic of Marchesa, the world-famous fashion label she established in 2004, along with her business partner, Georgina Chapman.  Marchesa designs are available at luxury stores like Nieman Marcus, Bloomingdales and Saks Fifth Avenue.  Recent celebs-in-Marchesa sightings include Viola Davis in a pure white strapless Marchesa gown as bright as Viola's smile.  The bodice was tastefully embellished with asymmetrical bronze detailing.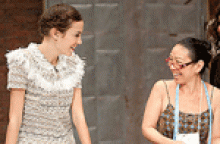 37.  ALEXA CHUNG
Winner of several British Style Awards, Alexa Chung is a model and fashion icon who has appeared on the cover of Elle, Vogue and Harper's Bazaar.  She recently collaborated with J. Crew on a fashion line that made its debut late last year.  13-year-old Elle Fanning radiated with age-appropriate cuteness in one of Alexa's creations at the J. Crew for Madewell Fashion Show.  Elle looks sweet and cheerful in a white, lacy long-sleeved mini with scalloped hemline, paired with chunky orange platform shoes.  Alexa Chung appeared as a guest star in a 2012 episode of Fashion Police, and also hosted this year's Elle Style Awards.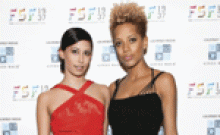 36-35.  CARLY CUSHNIE
Half of the driving force behind the compelling French label called Cushnie-et-Ochs, Carly Cushnie's design aesthetic has flattered the figures of recent red carpet celebrities like Malin Ackerman, Kerry Washington and Eva Longoria.  Teresa Palmer showed up at Vanity's 20th Anniversary Party seething with sexy sophistication in a Cushnie-et-Ochs black pencil dress with a deep V-neckline, double shoulder straps and peplum detailing at the waistline.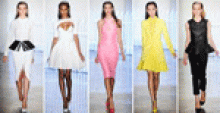 36-35.  MICHELLE OCHS
The other half of the driving force behind the compelling French label called Cushnie-et-Ochs, Michelle's designing eye has helped dress red carpet celebrities like Lake Bell and Reese Witherspoon.  Most recently, Jena Malone attended Vanity's 20th Anniversary Party looking sunny and modern in a white, sleeveless, V-neck dress cut just below knee, with a front-slit skirt and adjustable triangular neckline.  Simple, yet so very original.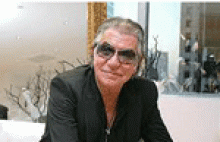 34.  ROBERTO CAVALLI
The exotic Italian elegance of Roberto Cavalli's designs have made him a household name.  Most recently, Kate Beckinsale stepped out in an strapless, cream-colored fishtail gown with tiny crystal detailing.  His 2012 collection features a multicolored, pleated, low-waisted short skirt and a stunning, must-have gold-sequined jacket with masterful textural details.  A light, confident, classic collection of delicious Cavalli designs.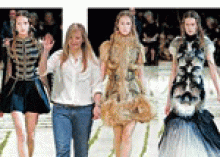 33.  SARAH BURTON
Working under the Alexander McQueen label, Sarah Burton is best known for her design of the exquisitely smooth ivory silk dress Kate Middleton wore with such dignified sex appeal at last year's Royal Wedding.  This year, Florence Welch stole the spotlight at the Brit Awards in another magnificent Sarah Burton original – a lacy, highly textured, peach-toned long-sleeved mini dress with a floor length train at the back, paired with red and white platform gladiator sandals.  The ensemble evokes a feeling of delicate power.


32.  ALBERTA FERRETTI
She is a well known Italian designer whose work has been recently admired by Kelly Rowland and Kristen Wiig, among others.  Kelly displayed a sleek white evening gown with chrome floral bodice details at one of this year's red carpet events.  Kristen showed up at the UK's BAFTA event in a shiny-white, strapless silk gown with gathered detailing.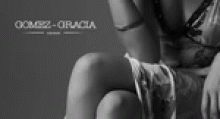 31.  PATRICIA GOMEZ-GRACIA
Director and designer behind the Gomez-Gracia label.  Patricia trained with Alexander McQueen and Julien MacDonald, who helped her evolve a signature style that suggests elegant, personality-infused sex appeal.  Carrie Underwood appeared at this year's Grammys in a classic Gomez-Gracia gown, sleek and white with a clean, simple silhouette and black beaded detailing throughout.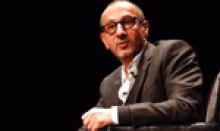 30.  GILLES MENDEL
Gilles Mendel, better known by the name of his label, J. Mendel, is well known for his furs, but also creates some amazing red carpet designs.  Among his most recent noteworthy fans are Rooney Mara, Laura Linney and Claire Danes.  At this year's Golden Globes, Claire graciously modeled a sleekly compelling black and white J. Mendel gown with cute cap sleeves and a cut-away waistband, not to mention the utterly stare-worthy silver-on-white cut-away pattern at the wide open back.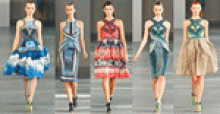 29.  PETER PILOTTO
Peter Pilotto is best known as artistic director for the Kipling brand.  His latest collection, inspired by Japanese light trucks and Chinese opera masks, combines classic silhouettes with futuristic prints.  The result is a compelling array of textural pleasures like fox fur, deep blue velvet and three-dimensionalized prints.  His famous fans include Bee Shaffer, who was recently photographed in an a short-sleeved, knee-length, form-fitting dress with a bold and busy pink and blue striped print design.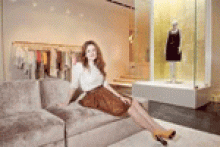 28.  GIOVANNA RANDALL
Giovanna Randall is the CEO and Head Designer of the renowned Honor fashion brand.  Her latest luxury line celebrates the free and fearless woman.  The palette is alluringly dark, featuring black, violet and cobalt blue, with touches of yellow and plum.  The collection consists mainly of dresses and jackets, but offers a little bit of everything, such as nicely tailored, straight-leg, plum-colored trousers.  Giovanna's work has appeared on Kirsten Dunst, among other red carpet notables.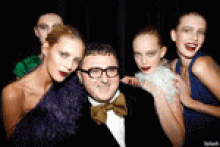 27.  ALBER ELBAZ
This French designer's chic yet quirky style defines the Lanvin label.  Recently featured in Vogue, Alber Elbaz's designs are described as power clothes with a sleek, modern twist.  Natalie Portman lent a touch of class to this year's Golden Globes in a simple strapless silk magenta evening gown with a turn-down top providing a splash of cranberry.  Emma Stone graced the same event in an airy-sheer Lanvin plum chiffon gown with a deep V-neckline.  The garment worked perfectly with Emma's rust colored hair.  Other Lanvin enthusiasts include Tilda Swinton.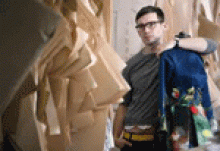 26.  ERDEM
This Turkish, UK-based designer has an impressive list of celebrity clients, including Kate Middleton and Anna Wintour, who sweetened up the scene in a sleeveless knee-length dress featuring a bold floral palette of pink, purple, pastel yellow and many shades of green.  Aside from graphic floral prints, Erdem's latest collection also features sheer tops and dresses with black embroidered floral texturing.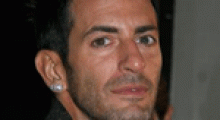 25.  MARC JACOBS
This American fashion designer has a label that bears his name and a hot new collection every season.  He has more than 200 retail stores in 80 countries.  He is also the creative director for Louis Vuitton.  Two years back, he made Time Magazine's annual list of the "World's 100 Most Influential People."  So his inclusion on this list was quite the no-brainer.  Recently, Amanda Peet graced the red carpet at the Golden Globes in a white, one-shoulder, four-tiered evening gown with white satin trim and delicate embroidered detailing.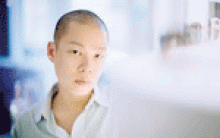 24.  JASON WU
This designer's loyal fashion followers include Shailene Woodley, Michelle Williams and Emma Watson.  Michelle was seen in a button-down, knee-length, Merlot leather skirt paired with a red and grey striped jersey top.  Later, Michelle attending the Golden Globe Awards in a classic Jason Wu evening gown with flattering half length sleeves in a textured, black-on-periwinkle, leopard-print design.  Modest, yet alluring.  Like Michelle.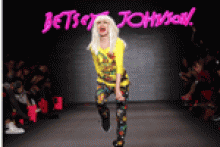 23.  BETSEY JOHNSON
The crazed exuberance that causes this lady to exit the stage doing cartwheels is the same energy that keeps her fashions "in" year after year.  Her insistently mischievous, color-clashing, mod boho style never stops finding ways of expressing itself.  This year's packed-to-the-rafters event featured her Fall 2012 collection, introducing an array of 60s- and 70s-inspired designs.  Runway highlights included playfully slutty evening wear and faux fur jackets in colors not found on real fur.  Betsey's daughter Lulu looked stupendous in a form-fitting, hot pink satin gown.  Betsey is especially well known for her funky fun handbag collections.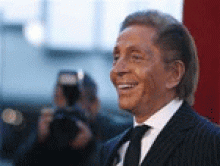 22.  VALENTINO GARAVANI
A world-class Italian designer whose brand – Valentino - overshadows his name.  Many celebrities are walking billboards for the Valentino label.  Recent clients include Kate Bosworth, who shone in a sheer-yet-demure, just-above-the-knee little black dress with embroidered detailing.  At another event, Blake looked Lively in a pale blue and white frock with intricate cutaway skirt details and white embroidered designs on top.  Katherine McPhee was sweet-as-can-be in a cute, above-the-knee, short-sleeved, high-waisted, white silk dress with a nice wide hem.  Classic Valentino.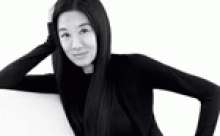 21.  VERA WANG
This former New York City figure skater is a world famous fashion design goddess, best known for her exquisite bridal collections.  Her clients have included Mariah Carey, Chelsea Clinton, Alicia Keys, Avril Lavigne, Michelle Obama, Uma Thurman and Ivanka Trump.  Sofia Vergara made a splash at this year's Golden Globes in a strapless, midnight blue, squeeze-to-the-knees Vera Wang mermaid gown that fans floorward in surprising swirls reminiscent of roaring rapids.  Madeline Stowe twinkled in a twilight blue strapless design with interesting horizontal pleats down the front, while Naya Rivera spelled Simple-Grey-Elegance in a full-length sleeveless gown with subtle black detailing at the chin-high neckline and wide open spaces at the back.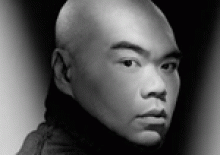 20.  ANDREW GN
His fashions are inspired by the kimonos of his Japanese grandma.  His line features lively minis and wide-sleeved coat dresses with origami-like details.  His latest collection includes a half-sleeved, belted, V-neck coat dress in metallic lavender and bronze, and also a sexy, black wrap-around mini skirt with cobalt blue embellishments.  Andrew Gn's celebrity clients include Lake Bell, Rachel McAdams, Elizabeth Banks, Laura Dern and Jessica Chastain.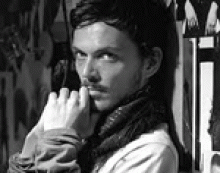 19.  MATTHEW WILLIAMSON
This UK designer was recently featured in Vogue, as this year marks the 15th anniversary of his fashion label.  His latest line includes a mix of high end and blue collar textiles.  For instance, chiffon or cashmere paired with tweed or flannel.  The collection features compelling ensembles like bronze metallic pants paired with a charcoal silk top and a dark grey tweed car-length jacket.  Another tweed coat is awash in gold flecks, like the lap of lavish luxury fighting to escape the daily urban grind of day-to-day life.  The overall color palette is one of black, gold, dark greys and deep greens, with lively metallic embellishments.  His celebrity fans include Sienna Miller, who hottened up a pink, feathered, sleeveless mini dress at a UK fundraiser in October.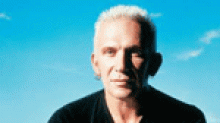 18.  JEAN PAUL GAULTIER
This French fashion superstar, whose label includes a full line of fragrances, is also known for his "Men in Skirts" exhibit at the Metropolitan Museum of Art.  Gaultier's high-profile clients include Kylie Minogue, Nicole Kidman, Madonna and Cyndi Lauper, who recently donned a black leather maxi that appeared to have been constructed of fabric scraps left over from another black maxi Jean Paul made earlier that day.  On a slicker note, Fergie hit this year's Grammys in a lacy, puff-sleeved, jack-o-lantern-orange mermaid gown, replete with intricate cut-away details that slyly revealed a black bra and high waisted panties underneath.  The look is fiery, naughty and nice.  Very Fergie, and very Jean Paul Gaultier.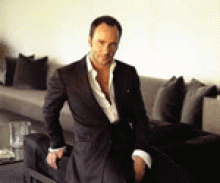 17.  TOM FORD
Talk about influential!  This designer is also a film director, so no celebrity connection problem here.  His clients include Elle McPherson, Jennifer Aniston, Anne Hathaway, Rihanna, Kelly Osbourne, Paris Hilton and Scarlett Johanssen, to name a few.  Jennifer wore a relatively conservative Tom Ford dress to a recent event.  The dress featured a black-and-white, jagged striped print design that brings to mind the interference pattern on old TV sets.  In addition to Tom Ford's noteworthy garments, several of these high-profile ladies were recently spotted roaming around town wearing his signature Nikita cat-eye sunglasses.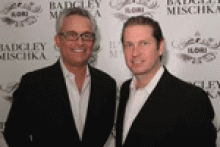 16-15.  MARK BADGLEY
This designer represents half of the work behind the Badgley-Mischka label.  James Mischka is the other half.  Recent celebrity models of Badgley-Mischka designs include Amber Riley and Melissa McCarthy, who both attended this year's Golden Globes.  Amber rocked a Badgley-Mischka strapless red gown with wave-like structural folds running diagonally across the front.  Melissa emitted dark elegance in a black long-sleeve design with copper V-neck detailing, accessorized with a shimmering gold clutch.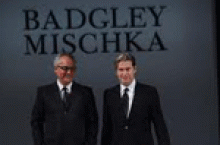 16-15.  JAMES MISCHKA
This designer represents half of the engine that runs the highly popular Badgley-Mischka label.  Mark Badgley is the other half.  Recent celebrity models of Badgley-Mischka designs include Helen Mirren, who was stunning at this year's Golden Globes in a long-sleeved navy evening gown with a low-down V-neckline and intricate, feathered skirt embellishments.  The dress was accessorized with a broad, bejeweled belt and a similarly shimmering clutch.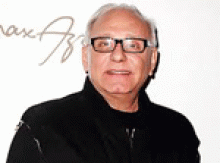 14. MAX AZRIA
This designer is currently enjoying the wild popularity of his bandage dress, a super cool mini with horizontal wraparound construction.  This design has hugged the ample form of Kim Kardashian, as well as (if not better than) Elle MacPherson, Leann Rimes, Ashlee Simpson, Kylie Jenner and quite a few other loyal fashionistas.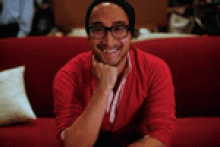 13-12.  NARY MANIVONG
This designer teamed up with Ally Hilfiger to form the NAHM fashion label.  Their 2012 ready-to-wear collection speaks of sexy innocence, featuring flowing white dresses with delicate textural detailing and silk print designs in unique color combinations.  Nary and Ally were recently nominated for Fashion Group International's Rising Star Award.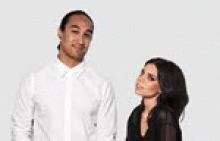 13-12.  ALEXANDRIA HILFIGER
She is the daughter of world-class fashion designer Tommy Hilfiger.  She and Nary Manivong are the force behind the NAHM fashion label.  Their 2012 ready-to-wear collection speaks of sexy innocence, featuring flowing white dresses with delicate textural detailing and silk print designs in unique color combinations.  Nary and Ally were recently nominated for Fashion Group International's Rising Star Award.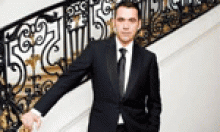 11.  ROLAND MOURET
Best known for his draping and sculptural folds, this French designer has attracted celebrity clients like Amy, Adams, Jessica Chastain, Carey Mulligan and Katy Perry, among others.  Katy recently showed up at a Glendale cosmetics launch wearing a Mouret design.  Katy looked very much ordinary self in a two-tone, cerulean blue short-sleeved dress with structural folds at the shoulders, offset with a slender black waist tie and peplum detailing at the hem.  Blue suede platform sandals and matching blue hair completed the look.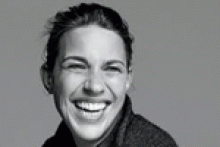 10.  ISABEL MARANT
This designer is best known for her fashion-forward jeans and comfort clothes.  Among her best designs are multicolored mini dresses made from shredded sweatshirts.  How sustainable!  Emma Roberts was recently seen around town in a pair of Dicker Suede Ankle Boots by Isabel.  Rosie-Huntington-Whiteley was spied wearing a fawn on white, Isabel Marant fur vest.  Most recently, one of Isabel's designs graced Blake Lively in the March 2012 issue of Elle Magazine.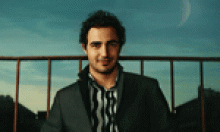 9.  ZAC POSEN
This 30-something Manhattan designer has an offbeat approach to futuristic funk that appeals to the likes of Kelly Osbourne, Glenn Close, Amber Heard, Lea Michele, Reese Witherspoon, Oprah Winfrey and Elle MacPherson.  Kelly Osbourne stole the limelight at this year's Golden Globe Awards in a royal blue mermaid gown with pointed architecture at the shoulders and an exaggerated fishtail flair below.  Flattering half-length sleeves display many fine tattoos.  Kelly's light lavender hair brings fullness to the effect.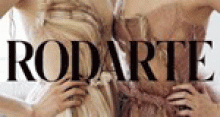 8-7.  KATE MULLEAVY
One half of the genius behind the coveted Rodarte label.  Her sister Laura is the other half.  The constructions of these two UC Berkeley graduates have recently draped the familiar likes of Rooney Mara, Cate Blanchett and Kirsten Dunst, among others.  Rodarte's Australia-inspired, Fall 2012 collection features striking earth toned garments with abstract cave-art prints in a palette of camel and rust with a smattering of scarlet and periwinkle.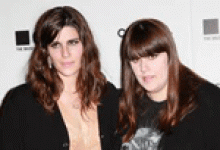 8-7.  LAURA MULLEAVY
Laura and her sister Kate are the owners and designers of the Rodarte brand.  Rodarte's celebrity clients include Rooney Mara, Cate Blanchett and Kirsten Dunst.  This Fall's Outback-influenced, ready-to-wear designs include many light and lovely long dresses with matching jackets in dusty desert tones.  Other runway highlights included textured and beaded boots from Rodarte's new footwear collection.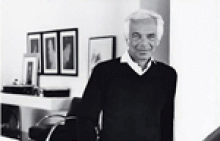 6.  RALPH LAUREN
This American designer has a current net worth of about 6.1 billion dollars.  He owns dozens of American boutiques and roughly 70 classic vintage automobiles.  He is listed among the 200 richest people on earth.  But enough about that.  Let's talk fashion.  Bernise Bejo attended this year's SAG Awards in an off-white Ralph Lauren sleeveless gown with a wide plunging V-neckline and eye-catching textural detailing throughout.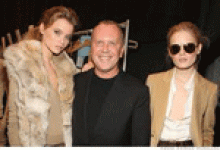 5.  MICHAEL KORS
A big-name American designer known (and loved) as that delightfully snotty judge from Project Runway.  Michael's designs are definitely still "in," and have recently decorated Mary J. Blige and Angelina Jolie, who wore an elegant black evening gown at the Producers Guild Awards.  Mary J. sparkled at another event in a peach tone, sleeveless, floor-length dress with grassy detailing toward the bottom.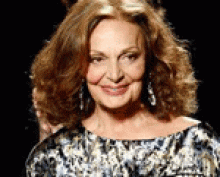 4.  DIANE VON FURSTENBERG
Her name is a name so big in fashion that Oscar de la Renta fights for a front row seat at her runway shows.  A design icon whose creations epitomize feminine strength and ready-to-wear glamor, Ms. Von Furstenberg's Fall 2012 collection does not disappoint.  Colorful runway highlights included a carnation-pink wrap jumpsuit with burgundy overcoat, as well as a roomy, sky-blue, sleeveless cowl neck top paired with a bright red pencil skirt and demurely demarcated with a simple-yet-decisive black belt.  The ensemble was accessorized with cool black leather gloves that extend beyond the elbows and a sleek black clutch.  The collection also featured sexy, form-fitting evening wear like the black and white, knee-length, half-sleeve dress with an abstract design resembling hand prints on the lady's chest and hip.  Fresh!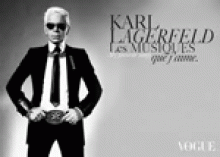 3.  KARL LAGERFELD
As the owner and head designer of the Chanel, Fendi and Karl Lagerfeld labels, it is pointless to list the celebrities wearing Karl Lagerfeld's designs, and simpler to list the ones who don't.  In any case, his latest creations include a website called karl.com, which he encourages you to visit.  Anyone who can afford that domain name has certainly arrived.  In recent news, Karl swears he's sorry for calling UK singer Adele "a little too fat," especially after that rant-happy, weight-conscious, comedian-turned-blogger Margaret Cho tore him a new one - in writing, of course.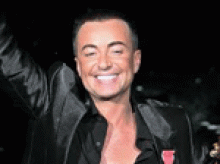 2.  JULIEN MACDONALD
A world-class Welsh designer whose recent celebrity models include Nicole Richie looking smashing at this year's Golden Globes in a sleeveless silver gown whose details are in the angular blocking of its construction.  Elsewhere, Jessie J attended the Grammys in a striking, metallic, brick-textured, classic Julien MacDonald gown with broad shoulder straps.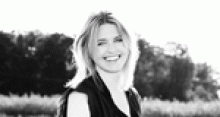 1.  JENNY PACKHAM
Known for her luxury bridal and ready-to-wear collections, this UK designer is enjoying much celebrity attention lately.  Among her many fawning fans are Christina Ricci, Kate Winslet and Anjelina Jolie.  Angie attended this year's SAG Awards in a shiny black, loose fitting, many-folded Jenny Packham halter gown, then showed up at another event in a long sleeved, gold beaded Jenny Packham wrap gown with a subtle abstract leopard print design.  Christina was the picture of shimmering iridescence in another slim, sleeveless Jenny Packham creation. The Jenny-Packham-London label has its own store locations in London and Paris.  Her designs are also available at US and UK luxury retailers.