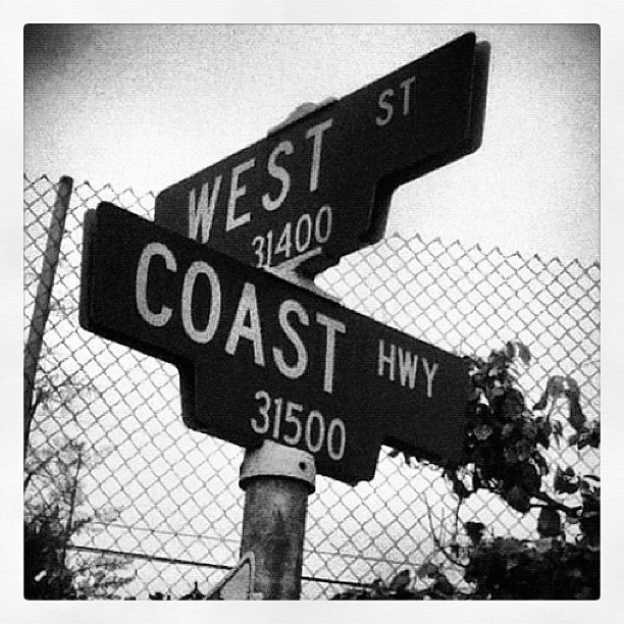 Each day we receive emails from aspiring fashion designers asking us for advice as to which fashion design schools are the "best" in the US, a given state, or in a particular area of the country.  As such advice is difficult to provide on an individual basis, we have instead created this list of the Top 10 Fashion School Programs on the West Coast. For the record, we define the West Coast as California, Oregon, Washington, Hawaii, and Idaho. 
In preparing this list, we considered over 200 schools in the US that offer fashion programs. Our goal with this list is to give fashion design students a starting point to identify programs of interest and to provide some insight as to the quality and quantity of fashion design programs available to them. In the end, choosing a college is one of life's biggest decisions and we endeavor to help students make an informed decision about the school they choose to attend. 
The criteria we used in making this list consists of the following, in no particular order: academic reputation, admission selectivity, depth and breadth of the program and faculty, and geographic location as it relates to cities considered to be fashion industry "meccas".  More info on our criteria.
Like any list, ours is not perfect and is open for debate. There is no single opinion that trumps all when it comes to which school is the "best". Ultimately every student has different needs regarding the type and academic rigor of a fashion design program, campus culture, as well as cost, lifestyle, and career focus. Our hope is that this list is a starting point for students to discover the schools that are the best fit for them.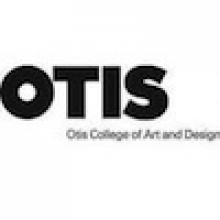 1. Otis College of Art and Design, Los Angeles, California
Established in 1918, Otis College of Art and Design (OTIS) is Southern California's first independent school of art. The school is home to more than 1,200 undergraduates and 150+ graduate students. Famous OTIS alums include Tyrus Wong (creator of Bambi), Lord of the Rings special effects artist Jim Rygiel, and George Maitland Stanley (sculptor of the world famous Oscar Statue).

Otis College of Art and Design offers 12 undergraduate majors and programs, along with four graduate majors. Majors range from Architecture and Product Design to Writing and Fashion Design. The OTIS Fashion Design Department is considered the best in the region. The Department produces an annual fashion show that has raised more than $1 million for scholarships and it welcomes a number of famous guest design mentors each year such as Billabong, Venus Williams, and Urban Outfitters.

In addition to participating in a successful (and charitable) annual fashion show, students have the opportunity to study abroad in a number of exotic locales. Past Travel Study destinations include the Island country of Palau, Venice, Belgium, France, China, and Italy. Travel Study Tours to New York City are also on the menu.

Upon successful completion of the Fashion Design program, graduates will receive a Bachelor of Fine Arts (BFA). OTIS Fashion graduates have the opportunity to work with a variety of top fashion designers and brands. Some work at John Varvatos, Michael Kors, and Sean John while others have found employment at Abercrombie & Fitch, DKNY, Gap, Liz Claiborne, Jane Magazine, Max Studio, Vivienne Tam, and many others.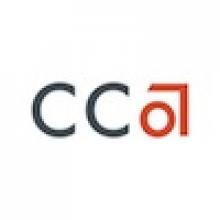 2. California College of the Arts, San Francisco, California
California College of the Arts (CCA) was founded in 1907. The school has two campuses—San Francisco and Oakland, and it offers 32 programs to around 1,950 students. CCA grants BA and BArch degrees as well as BFA, MArch, MA, MBA, and MFA degrees. Several minors are offered including a minor in Visual Studies and Writing & Literature. Undergraduate and graduate degree programs range from Animation and Film to Writing, Textiles, Fashion Design, and more.

The Fashion Design program at California College of the Arts features an annual fashion show sponsored by big names in the industry such as Abercrombie & Fitch and bareMinerals. The program typically takes four years to complete. During their junior or senior years, students have the opportunity to participate in CCA's coveted internship program. Students have interned at Ralph Lauren, Narcisco Rodriguez, The North Face, DKNY, J.Crew, and many others.

In addition to exciting internship opportunities, Fashion students can enroll in a Study Abroad program. Study abroad locations include Paris, China, Japan, Brazil, Denmark, Argentina, Australia, and many others. Upon completion of CCA's Fashion Design program, students will receive a BFA in Fashion Design.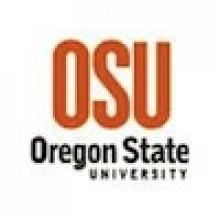 3. Oregon State University, Corvalis, Oregon
Established in 1868, Oregon State University (OSU) sits on a lush 400-acre campus just 90 miles from beautiful Portland, Oregon. The school is home to more than 26,000 students from 50 states and 89 countries. OSU students have access to more than 200 undergraduate programs and over 80 graduate degree programs.

Oregon State University houses 12 colleges, 15 Agricultural Experiment Stations, and 35 county Extension offices, as well as the Hatfield Marine Sciences Center in Newport and OSU-Cascades in Bend, Oregon. The School of Design and Human Environment at the main campus is home to OSU's Fashion Program. The School offers a BS in Apparel Design as well as BS degrees in Merchandising Management and Interior Design.

Graduate programs include MA, MAIS (Master of Arts in International Studies), and PhD degrees in Design and Human Environment. All fashion students (graduate or undergraduate) may participate in the School of Design and Human Environment's annual fashion show. The show is designed, modeled, built, managed, and promoted by OSU students.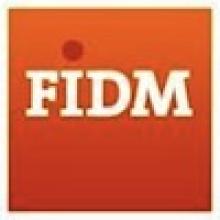 4. Fashion Institute of Design and Merchandising, Los Angeles, California
The Fashion Institute of Design and Merchandising (FIDM) was established in 1969. Although younger than most other fashion schools, FIDM already has many notable accomplishments in the academic world and the fashion industry. For starters, the school has grown to four campuses and more than 7,500 students since 1969. FIDM campuses include Los Angeles, San Francisco, San Diego, and Orange County (Irvine, CA).
Next, the school served as the backdrop for the Bravo Network TV show Project Runway and several graduates became contestants, finalists, and one winner (Leanne Marshall, season 5). In addition, several FIDM graduates have appeared on TV shows such as NBC's Fashion Star and The Bachelorette.

Considered the "first fashion college of its kind on the West Coast," FIDM's list of offerings has grown as well. The school's long list of fashion majors include
Advanced Fashion Design, Apparel Industry Management, Beauty Industry Merchandising & Marketing, Film & TV Costume Design, Merchandise Marketing, Merchandise Product Development, Textile Design, and Textile Production & Development. All programs lead to an Associate of Arts Degree (AA).

Students with an interest in Study Abroad opportunities are in luck. FIDM offers domestic and international Study Tours to "major fashion and design centers" such as New York City, Paris, London, Rome, and Milan. All students are welcome to enroll in a Study Tour. However, for several advanced programs, overseas study is part of the standard curriculum.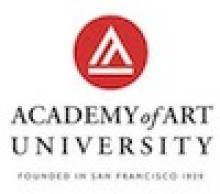 5. Academy of Art University, San Francisco, California
The Academy of Art University has a long history that begins in 1929, with 50 students and a rented loft at 215 Kearny Street in San Francisco. Since then, the campus has grown to 20+ acres and more than 18,000 students, making it the largest private art and design school in the nation. Projected enrollment for 2017 is 24,000 students.

Academy of Art University offers Bachelor of Fine Arts (BFA), Bachelor of Arts (BA), Associate of Arts (AA), Master of Fine Arts (MFA), Master of Arts (MA), and Master of Architecture (MArch) degrees. The school also offers Certificate Programs and Continuing Art Education courses, with more than 30 areas of academic emphasis. Majors range from Animation & Visual Effects to Textiles.

The School of Fashion at the Academy of Art awards AA, BFA, and MFA degrees in Textiles, Knitwear, Merchandising, and Design. Students may earn an AA or BFA in Visual Merchandising or an AA in Menswear. Online degree programs are available as well. Options include AA, BFA, or MFA degrees in Fashion and an Online Award of Completion (OAC) in Fashion Design or Fashion Merchandising.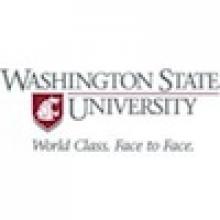 6. Washington State University, Pullman Washington
Washington State University (WSU) was founded in 1890 as Washington Agricultural College and School of Science. The school opened its doors to just 59 students in 1892. Today, WSU has four campuses (Pullman, Spokane, Tri-Cities, and Vancouver), and it is home to around 26,000 students enrolled in more than 200 fields of study. 

Although Washington State University is known as a top research university (WSU is among the nation's top 60 public research universities, according to the U.S. News and World Report 2013 rankings), it has a number of excellent programs for artists and designers. Among the school's 11 colleges is the College of Agricultural, Human, and Natural Resource Sciences—home of the Department of Apparel, Merchandising, Design, and Textiles.

The Department offers the only state-supported 4-year Apparel and Textiles program. Students can choose the Apparel Design or Merchandising option (BS, MA). Signature courses include Globalization, Environmental, and Ethical Issues in the Fashion Industry, Fashion Forecasting, and Multicultural Perspectives on the Body and Dress, to name a few.

In addition to signature courses, internship opportunities, and participation in annual and weekend fashion shows, the Department offers Study Tours and Study Abroad Opportunities. Study Tour destinations include New York, Europe, and China. Study Abroad programs are offered in 70 countries.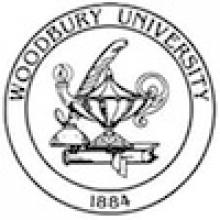 7. Woodbury University, Burbank, California
Founded in 1884 as Woodbury's Business College, Woodbury University began "in one room in a storefront in the historic center of Los Angeles." Today, Woodbury University sits on a 22.5-acre campus in Burbank, California, with an additional campus in San Diego. The school is the former home of Helen Gurley Brown (Editor-in-Chief of Cosmopolitan for 32 years) and the current home to more than 1,500 students enrolled in more than a dozen undergraduate majors and six graduate programs. Just a few offerings include Animation, Filmmaking, Game Art & Design, Interior Architecture, Media Technology, and Fashion Design.

The Fashion Design program at Woodbury is offered through the School of Media.Culture & Design. The program is accredited by the National Association of Schools of Art and Design (NASAD) and the Western Association of Schools and Colleges (WASC). Fashion program highlights include the annual Woodbury Fashion Show (open to Sophomores, Juniors, and Seniors), access to the Fashion Study Collection (more than 6,000 pieces, some dating back to the early 1800s), local "lectures, museums, galleries, and exhibitions exploring a variety of topics including social and cultural issues," and Summer Study Abroad experiences. Past destinations include London, Turkey, Antwerp, and Paris.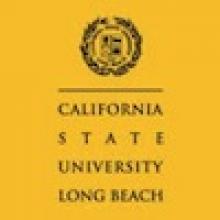 8. California State University, Long Beach, Long Beach, California
California State University, Long Beach was established in 1949 as Los Angeles-Orange County State College. The school became California State University, Long Beach in 1972. Today, California State University, Long Beach (Cal State Long Beach or CSULB) sits on a 322-acre campus that's home nearly 30,000 students enrolled in more than 200 academic programs, throughout 63 academic departments.

The Fashion Merchandising and Design Department of the College of Health and Human Services (FMD) offers several Fashion majors. The Department offers a BA in Family and Consumer Sciences with an option in Apparel Design (Textiles & Clothing), Fashion Merchandising, and a Double Major in Fashion Merchandising and Textiles & Clothing.  Students may also minor in Fashion Merchandising. 

FMD Fashion students may participate in a number of Study Tours and Study Abroad experiences. Tours of New York City are offered every January and Tours of Europe and Los Angeles are offered on alternating summers. Study Abroad experiences are offered at more than 70 overseas universities in places such as Australia, Chile, Denmark, France, Germany, New Zealand, South Africa, Spain, Sweden, Taiwan, the UK, and Zimbabwe.



9. California State Polytechnic University, Pomona
California State Polytechnic University, Pomona (Cal Poly Pomona) was established in 1938. It is part of the 23-campus California State University system and home to more than 23,000 graduate and undergraduate students. The school, which sits on a 1,438-acre campus just 30 miles east of downtown Los Angeles, houses eight academic colleges offering more than 130 degree programs.

Cal Poly Pomona has a number of impressive accomplishments and awards to its' credit Cal Poly tied for 8th in the category of Top Public Schools in the West Region by U.S. News & World Report (All University). In addition, the school, which graduates roughly 1 of every 14 engineers in the State of California, has one of the nation's top ranked engineering programs.

Another top ranked program is the Cal Poly Pomona Fashion program. The school's Department of Apparel Merchandising and Management offers a Bachelor of Science (BS) in Apparel Merchandising and Management (AMM) with a Fashion Retailing or Apparel Production option. Emphasis areas include Fashion Design Management and International Apparel Management.

In addition to participation in the Annual Fashion Show and other fashion events, both on and off-campus, the Department of Apparel Merchandising and Management offers an impressive Study Abroad experience. Each year, the Department sends a group of students to study in London. During the trip, students will have the opportunity to intern at a variety of London-based fashion/ retail companies.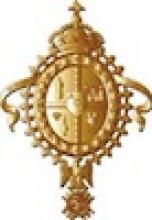 10. Academy of Couture Art, Los Angeles, California
Academy of Couture Art was established in 2005 by designer Sonia Été, with the goal of providing an "education of excellence that transforms unique creators into life-long professionals who design the world with the essence of Haute Couture." The Academy awards Associate of Arts (AA), Bachelor of Arts, and Bachelor of Science (BS) degrees. Fashion programs include AA degrees in Fashion Design and Pattern Design, a BA in Fashion Design, and a BS in Pattern Design.

Located in the Flynt Building in Beverly Hills, California, Academy of Couture features classrooms that "have been dedicated to their specific functions. Pattern Design, Fashion Design, PC/Mac Lab for Digital Pattern and Digital Design, Lectures Rooms, and an ESL Skills Lab, all have been prepared to welcome small intimate classes to foster Learning Outcomes." Outside the classroom, students have access to many art, culture, and fashion institutions such as the Los Angeles County Museum of Art, Chanel, Valentino, Gucci, Versace, Bottega Veneta, Armani, Ralph Lauren, Neiman Marcus, Saks 5th Avenue, and Barneys New York, to name a few.