Each day we receive emails from aspiring fashion designers asking us for advice as to which fashion design schools are the "best" in the US, a given state, or in a particular area of the country.  As such advice is difficult to provide on an individual basis, we have instead created this list of the Top 10 Fashion School Programs in the Southwest. For the record, we define the Southwest as Texas, Oklahoma, Arizona, New Mexico, Colorado, Utah, and Nevada. 
In preparing this list, we considered over 200 schools in the US that offer fashion programs. Our goal with this list is to give fashion design students a starting point to identify programs of interest and to provide some insight as to the quality and quantity of fashion design programs available to them. In the end, choosing a college is one of life's biggest decisions and we endeavor to help students make an informed decision about the school they choose to attend. 
The criteria we used in making this list consists of the following, in no particular order: academic reputation, admission selectivity, depth and breadth of the program and faculty, and geographic location as it relates to cities considered to be fashion industry "meccas".  More info on our criteria. 
Like any list, ours is not perfect and is open for debate. There is no single opinion that trumps all when it comes to which school is the "best". Ultimately every student has different needs regarding the type and academic rigor of a fashion design program, campus culture, as well as cost, lifestyle, and career focus. Our hope is that this list is a starting point for students to discover the schools that are the best fit for them.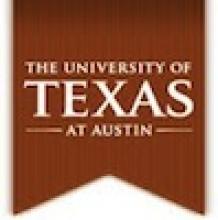 1. University of Texas-Austin, Austin, Texas
Established in 1883, the University of Texas at Austin (UT Austin) is the largest school in the University of Texas system. It is also one of the largest public universities in the U.S. The school is home to more than 50,000 students and it offers more than 170 undergraduate programs. UT Austin also offers more than 150 Master's programs and 80+ Doctoral programs.

Listed at number 25 in the 2012-13 Times Higher Education World University Rankings, UT Austin offers one of the top Fashion Programs in the Southwest. The College of Natural Sciences-School of Human Ecology is home to UT Austin's Textiles and Apparel Program. The program has several offerings including a BS in Textiles and Apparel with options in Apparel Design & Conservation/Apparel Design Specialization and Retail Merchandising. Students may also earn a Master of Science in Textile and Apparel Technology (MSTAT).

In addition to internship opportunities with high-end brands, designers, and local retailers, UT Austin Fashion students have access to a number of Study Abroad opportunities. Students may enroll in Spring, Whole Summer, or Fall experiences that may take them to places such as Australia, Hong Kong, England, Italy, Korea, New Zealand, and Scotland.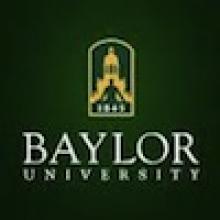 2. Baylor University, Waco, Texas
Established in 1845, Baylor University is the oldest continuously operating university in the State of Texas. This nationally ranked, private Christian University is home to more than 15,000 students from the U.S. and more than 80 other countries. The school, which sits on a 1,000-acre campus on the Brazos River in Waco, Texas, ranks number 77 on U.S. News & World Report's annual review of colleges and universities.

Baylor University offers 144 undergraduate programs, 77 Master's programs, and 32 Doctoral programs. One of the school's top programs is the Apparel Design & Product Development Program. The program is offered through the College of Arts and Sciences-Family & Consumer Sciences Department. Offerings include BA and BSFCS degrees in Apparel Design & Product Management and Apparel Merchandising.

Included in the Fashion/Apparel curriculum are a variety of internship opportunities and Study Tours. Students have interned at Anna Sui, MTC, Betsey Johnson, and XOXO and Rampage. Short tours (11 days) allow students to tour apparel manufacturing facilities, designer showrooms, and trend forecasting agencies in the U.S. and Canada. Twenty-one day tours will take students to the fashion capitals of Europe.

Study Abroad programs include Summer, Semester, or Year-long stays in England, Paris, or Florence. Students may take advantage of overseas internship opportunities whether they plan to study abroad for a summer or a year. Past internships abroad include Ann-Louise Roswald (London), Christopher & La Lou (Paris), Amanda Wakely (London), and Matthew Williamson (London).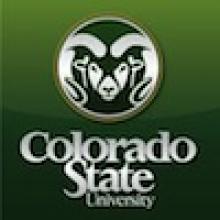 3. Colorado State University, Fort Collins, Colorado
Colorado State University (CSU) was established in 1870. Formerly named "Colorado Agricultural College," Colorado State University is the state's Land-Grant University. This public, four-year institution is among the nation's leading research universities and it is ranked as a top tier university in U.S. News & World Report's rankings of "America's Best Colleges and Universities."

In addition to being a top school, Colorado State University is among the most beautiful. The campus sits on nearly 5,000 picturesque acres, consisting of a main campus, a foothills campus, an agricultural campus, and a mountain campus (Pingree Park). The school also has 4,600 acres for research centers, Cooperative Extension offices, and Colorado State Forest Service stations. The surrounding area (all of Fort Collins) ranked the sixth "Best Place to Live" in America by Money Magazine (2010).

Colorado State University is home to 29,500 students, enrolled in over 150 programs throughout eight colleges. Bachelor's degrees in 65 fields of study are on the menu as well as Master's degrees in 55 fields, and Doctoral degrees in 40 fields. The school's College of Health and Human Sciences is home to the state's award-winning Fashion Program. The program, which received the first Award for Excellence given by the American Textile Manufactures Institute, awards BS degrees in Apparel Design & Production, Interior Design, and Merchandising. MS degrees in Apparel and Merchandising and Interior Design are also offered.

In addition to participation in special projects with the Denver Merchandise Mart, participation in the Textile and International Apparel Association Fashion Show, and educational travel opportunities, students may enroll in the Study Abroad program.
Destinations include Amsterdam, Belgium, Paris, Rome, Venice, Chile, New Zealand, and more.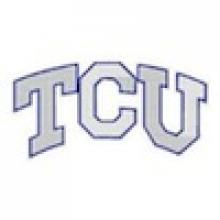 4. Texas Christian University, Fort Worth, Texas
Texas Christian University (TCU) is one of the oldest universities in the State of Texas.
Established in 1873, Texas Christian University is a "values-centered" school with a student body of nearly 10,000 students from all backgrounds. The school offers more than 200 academic programs throughout nine schools and colleges. The College of Fine Arts is home to the Interior Design & Merchandising Department. Offerings include BA degrees in Fashion Merchandising, Interior Design, and Lighting.

The Fashion Merchandising program prepares students to work at fashion design firms, at retail and wholesale organizations, and apparel manufacturing facilities. Program highlights include a comprehensive curriculum, a 10-week internship at companies such as Henri Bendel, Jimmy Choo, Chanel, Escada, Neiman Marcus, and more, and
The TCU Costume Collection, which consist of more than 2,500 items. The Collection "provides a learning resource for Fashion Merchandising majors, and illustrates how costume parallels the economic, social and technological progress of this country."

In addition to numerous on-campus opportunities, TCU's Interior Design & Merchandising Department offers off-campus Fashion Study Programs. The program sponsors trips to "manufacturing, wholesale and retail centers located in New York City, Dallas, and Paris, France."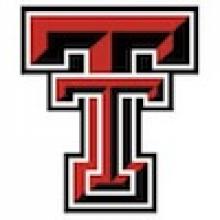 5. Texas Tech University, Lubbock, Texas
Established in 1923, Texas Tech University began as Texas Technological College. The school opened its doors in 1925 with six buildings and an enrollment of 914 students. Texas Technological College became Texas Tech University on September 1, 1969, and today it is "the largest comprehensive higher education institution in the western two-thirds of the state of Texas." Texas Tech is also the only campus in Texas that houses a major university, medical school, and law school.

Texas Tech University has grown from a student body of 914 to a 32,611 students. The school is set to reach an institutional goal of 40,000 by 2020. Texas Tech is home to 12+ schools and colleges, 60+ academic departments, and well over 200 academic fields of study. The College of Human Sciences is home to the Apparel Design and Manufacturing
Program (ADM). Program highlights include a Senior Internship, a Design Competition and Senior Fashion Show, and an Annual Tour of New York or Los Angeles. The program leads to a Bachelor of Science (BS) in Apparel Design and Manufacturing.

In addition to internships and annual tour opportunities, students may choose to study abroad. Texas Tech has programs in more than 70 countries including the Texas Tech
Center in Seville, Spain, Florence, Australia, and more. Study Abroad Competitive Scholarships are available to eligible students.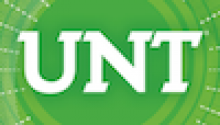 6. University of North Texas, Denton, Texas
The University of North Texas (UNT) was established in 1890 and is home to 36,000 undergraduate students. UNT is the nation's 26th largest public university and The Princeton Review lists it as a "Best in the West" college. For 17 consecutive years, the school has been named one of America's 100 Best College Buys® and it is home to the nation's very first jazz studies program, the first Bachelor's degree in e-merchandising, and the first Master of Science program in merchandising—offered completely online.

University of North Texas sits on an 884-acre campus, including 14 residence halls and 168 buildings. UNT's 12 colleges and schools offer more than 200 degree programs, including one of the region's top Fashion Programs. Offered through UNT's College of Visual Arts & Design, the Fashion Program awards BFA and MFA degrees in Fashion Design, and BS degrees in Merchandising and Home Furnishings Merchandising. Merchandising students may participate in the Merchandising Study Tour, featuring destinations such as Dallas, Hong Kong, India, Korea, and New York City.

Some Fashion Program graduates choose to continue their studies by enrolling in an advanced degree program such as an MBA, while others go on to open their own shops, studios, or other businesses right after completing the undergraduate program. However, many UNT Fashion graduates have found full-time employment with top companies such Fossil, Havertys, Neiman Marcus, Zale Corp Target, J.C. Penney Co., and Tuesday Morning, to name a few.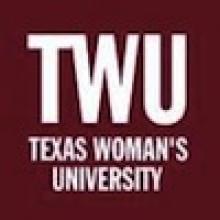 7. Texas Woman's University, Denton, Texas
Founded in 1901 as the Girls Industrial College, Texas Woman's University (TWU)
is now a public, co-educational university that welcomes more than 15,000 students each year. With a male population of more than 1,600 and a student body made up of people from all backgrounds, the school ranks among the top three in the state and the top 10 nationally among universities with the most diverse student populations.

Texas Woman's University has three campuses—Denton, Dallas, and Houston. The Fashion Program is offered at the Denton Campus and includes a wide variety of degree plans including BA and BBA dual degrees in Fashion Merchandising and Marketing, Fashion Merchandising and Management, and Fashion Merchandising and Entrepreneurship. A BS in Fashion Merchandising with a Planning Emphasis or Management Emphasis is also offered. 

TWU has a variety of alternative programs on the menu as well. Students may consider the following:

BS degree in Fashion Merchandising with a Marketing Minor and Management Emphasis
BS degree in Fashion Merchandising with a Marketing Minor and Planning Emphasis
BA and BS Dual Degree in Fashion Design and Fashion Merchandising
BS in Fashion Merchandising with a Marketing Minor + BA in Fashion Design (double degree).
Minor in Fashion Design
Minor in Fashion Marketing
Minor in Fashion Merchandising

Internship opportunities are available to all students in good standing. Both local and out-of-state companies participate in the program. Past students have interned at BCBG, Burberry, O, The Oprah Magazine, Tuesday Morning, and more.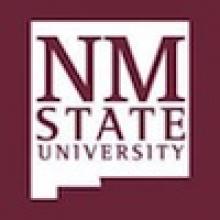 8. New Mexico State University, Las Cruces, New Mexico
New Mexico State University (NMSU or NM State) is home to the state's first Honors College. Founded in 1888, this NASA Space Grant College ranks in the top tier among the Best National Universities by U.S. News & World Report. It is also considered one of the most diverse public institutions in the U.S.

New Mexico State University has five campuses including Las Cruces, Alamogordo, Carlsbad, Dona Ana, and Grants. The main campus, which sits on 3,500 acres, is just 45 miles from El Paso, Texas and 47 miles from Ciudad Juarez, Mexico. The school houses more than 14,400 students, enrolled in more than 140 programs.

Offered through the College of Agricultural, Consumer and Environmental Sciences, the Clothing, Textiles, and Fashion Merchandising program (CTFM) welcomes hundreds of students each year. The program curriculum includes courses such as Applied Clothing Design, Fashion Illustration, Clothing Buying and Promotion, Management, and Marketing. The program also offers a variety of internship opportunities (both design and retail) as well as Study Abroad experiences in places such as Paris, China, and the UK.

Students with an interest in advanced study should consider NMSU's graduate program. The Master of Science degree in Family and Consumer Sciences (FCSC) offers an emphasis in Clothing, Textiles and Fashion Merchandising. The MS degree prepares students for positions such as Chief Designer, Design Supervisor, Fashion Show Manager, Fashion Director or Chief Curator. The program also produces its fair share of entrepreneurs.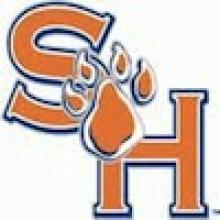 9. Sam Houston State University, Huntsville, Texas
Named after General Sam Houston (the states "greatest hero"), Sam Houston State University (SHSU) was established in 1879 and it is recognized as one of the "Best in the West" universities by The Princeton Review. The 316-acre campus, located just 70 miles north of Houston, is home to more than 18,400 students enrolled in more than 136 programs. One of the school's top programs is the Fashion Merchandising program.

The Fashion Merchandising Program, which has been in operation since the late 1960s, is part of the College of Humanities and Social Sciences-Department of Family and Consumer Science. The program consists of "three major components" including the fashion business, product knowledge (textiles, patternmaking, and apparel production), and visual merchandising/promotion. A 300-hour internship is also a mandatory component of the program and participation in Study Abroad experiences is encouraged.

Students have completed internships at Betsey Johnson, Abi Ferrin, Ralph Lauren Childrenswear, Dillard's, Kohl's, and Nordstrom. Past study abroad locations include Australia, Costa Rica, France, Italy, and Spain, to name a few.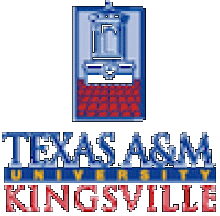 10. Texas A&M University-Kingsville, Kingsville, Texas
Chartered in 1917, and open for business in 1925, Texas A&M-Kingsville is the oldest continuously operating public institution of higher learning in South Texas. The school, which started as South Texas State Teachers College, then Texas College of Arts and Industries (1929), and Texas A&I University (1967), became a member of the Texas A&M University System in 1989. Texas A&I changed its name to Texas A&M University-Kingsville (TAMUK) in 1993 to reflect the membership.

Being a member of the Texas A&M system has many benefits. For starters, Texas A&M is one of the nation's top public universities. It ranked 19th in the nation among public universities by U.S. News & World Report (2011) and 2nd in the nation among public universities in the "Great Schools, Great Prices" category –also by U.S. News & World Report (2010). The system is home to more than 50,000 students, enrolled in more than 360 programs, across five campuses.

Texas A&M University-Kingsville is home to the College of Agriculture, Natural Resources & Human Sciences. The College offers a BS in Human Sciences with a Concentration in Fashion & Interiors Merchandising. The program prepares students for a career in Fashion Buying, Retail Management, Visual Merchandising, Product Development, Merchandise Coordinating, and more. In addition, the program offers a variety of internship opportunities with companies such as Ralph Lauren, Luna Luz (New York), ShowOne (Shanghai, China), and Javier Vicente/MAFE's (Salamanca, Spain).