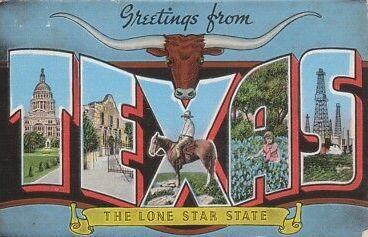 Overview
The state of Texas is more famous for interior design than fashion design, but many of the nation's top retailers, textile companies, and wholesalers are headquartered here. For example, the Neiman Marcus Building in Dallas is headquarters and home to the flagship store. The state is also a top pick for high-end designers. There are roughly 300 fashion designers living in the state of Texas and more than 7,000 merchandise displayers. Merchandise display work is just one of the duties associated with fashion merchandising.
Dallas, San Antonio, and Houston are the top cities for fashion. These progressive cities  are not too shy to add their own twist to trendy styles that come their way from New York and LA. Chunky jewelry, both costume and high-end, are big here, as well as designer bags, expensive designer shoes, and well-manicured nails and toes. You won't find anything too over the top in Texas, but Texas style is definitely tough to miss.
If you want to work for a major designer, boutique or retail shop, or you want to start your own line, you can certainly do it in the state of Texas, but you'll need talent and training to compete. Fortunately, Texas is home to dozens of schools that offer quality fashion design and fashion merchandising programs. Some programs may be completed in as little as two years, while others may take four to five years to complete.
Besides top design programs and living in a fashion-conscious state, aspiring Texas fashion designers and fashion merchandisers can also benefit from:
Texas Fashion Week and the opportunity to show there.
Access to some of the nation's top shopping centers in Dallas, Austin, and Houston.
Significant employment and salary growth in the industry.
Career Opportunities & Employers in Texas:
Texas fashion designers wear many hats. They manage their own lines, they work for larger design houses, they work for apparel manufacturers or they work for apparel, piece goods, and notions merchant wholesalers. Texas fashion merchandisers work in product development, production, marketing, and sales. Many also work in visual merchandising for retail stores or fashion houses. Fashion design and merchandising graduates can find work across the state in major cities such as Houston, San Antonio, Dallas, Austin, Fort Worth, and El Paso.
Texas Fashion Schools & Programs:
The National Association of Schools of Art and Design accredits approximately 300 postsecondary institutions with programs in art and design. Texas is home to a number of art and design schools and traditional colleges that award degrees in fashion design and fashion merchandising. In Dallas, you'll find top art and design schools such as Wade College and the Art Institute of Dallas. Head down to Houston and you'll find Houston Community College (HCC) where students take fashion study trips to Paris, Milan, Madrid, London, New York, and Hong Kong. Other Texas schools that offer fashion design and fashion merchandising programs are:
Austin School of Fashion Design, Austin
Baylor University, Waco
Texas State University, San Marcos
Texas Tech University, Lubbock
Texas Woman's University, Denton, Dallas, Houston
University of North Texas, Denton
To get started on a career in fashion design or fashion merchandising, enroll in a fashion design or fashion merchandising degree program. Some schools may offer an apparel design degree, an apparel design and development degree, or fashion and textile management degree. Please review all degrees and requirements to make sure you have chosen the right program for your career goals. If you are interested running your own business, you should consider combining your degree with a business or marketing degree.
Most universities offer marketing and business degrees, while most art and design schools do not. You may choose to take business courses at another school while completing your fashion program or you can wait until you have completed your degree to enroll in a full-time business or marketing degree program.
For more information about the fashion design and fashion merchandising industries, visit the Bureau of Labor Statistics at Bls.gov.
Employment and Salary Trends for Texas:
As stated earlier, nearly 300 fashion designers make a living in Texas along with 7,370 merchandise displayers. The Bureau of Labor Statistics has not reported employment and salary figures for fashion merchandisers, but a significant part of the job involves working with window and store displays.
Although overall employment in the fashion industry is expected to grow by one percent for the 2008-2018 decade, job growth has declined in Texas. In 2006, the state was home to 590 designers and the average salary was $67,140. In 2009, the average salary decreased to $62,640. Sewing and cutting jobs may decline as more and more designers and brands choose manufacturing companies overseas. However, employment of fashion designers is stable because many firms prefer to keep design work in house.
As of May 2008, the mean annual wage for fashion designers overall was $61,160. This means that although Texas saw a drop in the average salary, the average annual salary for fashion designers here is still more than the national average. The lowest paid fashion designers earned an average annual salary of $32,150 and the highest paid fashion designers earned $124,780 per year. Because many fashion designers are self-employed, salaries may vary greatly. It's not unusual for a top fashion designer to earn millions per year.
Bureau of Labor Statistics Data
| | Number of jobs | Mean hourly pay | Mean annual pay | Job Outlook |
| --- | --- | --- | --- | --- |
| Fashion Job | | | | |