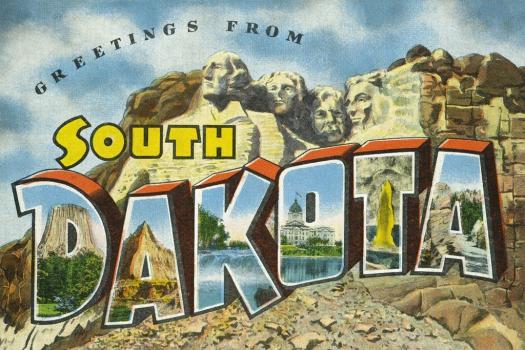 Overview
South Dakota is home to beautiful shopping malls and unique shops filled with accessories, jewelry by local designers, and more. The state is also home to a wide variety of boutiques that sell a mix of locally produced fashions and the latest fashions from coast to coast. Some of the state's best shopping malls can be found in both small towns and large cities, but a large number of boutiques, department stores, and other upscale shopping venues are in large cities such as Sioux Falls—the state's largest city, and Rapid City. In Sioux Falls, Empire Mall is where fashionistas go to find name brands and the latest fashions. In Rapid City, Rushmore Mall and downtown Rapid City are the most popular shopping venues.
So, what does this mean for aspiring fashion designers and fashion merchandisers? The active retail scene here keeps fashion designers in business and fashion merchandisers employed as buyers, visual merchandisers, salespersons, and more. If you decide that South Dakota is a good place to start a career, consider training here too. South Dakota State University has a unique program for aspiring fashion designers and fashion merchandisers. 
Career Opportunities & Employers in South Dakota:
Fashion designers may find work in retail sales, consulting, technical production (textiles), sample design, pattern making, and more. Some may work as independent contractors, while others run their own shops or design studios. Fashion merchandisers work in areas such as product development, production, marketing, and sales. Many also work in visual merchandising for retail stores or fashion houses. Fashion design and merchandising graduates can find work in just about any city or town, but explore Sioux Falls and Rapid City first to see what they has to offer.
South Dakota Fashion Schools & Programs:
Most employers prefer a two- or four-year degree from an accredited college. Fortunately, the National Association of Schools of Art and Design accredits approximately 300 postsecondary institutions with programs in art and design. These schools typically award degrees in both fashion design and fashion merchandising.
In South Dakota, one school has it all—South Dakota State University (SDSU). The school offers a unique program for fashion design students and an apparel merchandising degree program for fashion merchandising students. SDSU's Department of Apparel Merchandising and Interior Design is affiliated with the Fashion Institute of Technology (FIT) in New York City. Students may enroll in a two-semester Visiting Scholar Program at FIT. Emphasis areas include Fashion Design, Fashion Merchandising, and several others.
If you're interested in a career in fashion design or fashion merchandising, the first step is to enroll in a fashion design or fashion merchandising degree program. If you want start a business, consider combining your fashion design or fashion merchandising degree with a business or marketing degree. South Dakota State University offers both business and marketing degrees.
For more information about the fashion design and fashion merchandising industries, visit the Bureau of Labor Statistics at Bls.gov.
Employment and Salary Trends for South Dakota:
As of July 2011, the Bureau of Labor Statistics had not reported recent employment and salary figures for fashion designers or fashion merchandisers. However, fashion merchandisers working in retail often work with window and store displays. Nearly 360 window merchandisers (visual merchandisers) work in South Dakota today, up from 290 in 2006.
Overall employment in the fashion industry is expected to grow by one percent for the 2008-2018 decade. Sewing and cutting jobs may decline as established designers and brands choose manufacturing companies overseas. However, employment of fashion designers is stable because many firms prefer to keep design work in house.
As of May 2008, the mean annual wage for fashion designers overall was $61,160. The lowest paid fashion designers earned an average annual salary of $32,150 and the highest paid fashion designers earned $124,780 per year. Because many fashion designers are self-employed, salaries may vary greatly. A top fashion designer can earn millions per year.
Bureau of Labor Statistics Data
| | Number of jobs | Mean hourly pay | Mean annual pay | Job Outlook |
| --- | --- | --- | --- | --- |
| Fashion Job | | | | |