What do Sample Makers do? Where do Sample Makers work? FS takes a look: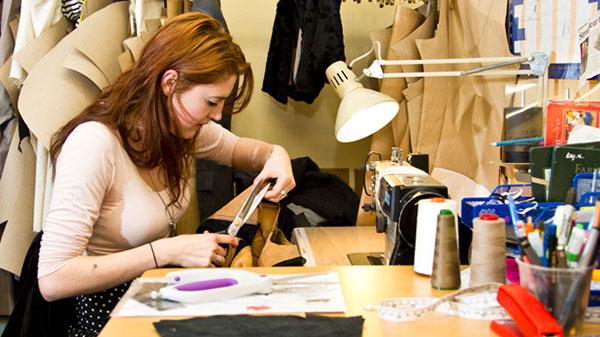 About Sample Maker :
Sample maker is an entry-level position in the fashion production industry. Sample makers sew the design from the pattern in order to pinpoint any problems before the pattern goes to production. These entry-level workers save companies millions of dollars each year by stopping a problem before it starts.
Sample Maker Job Description:
Sample makers are responsible for sewing designs from the pattern. During the process, the sample maker jots down any flaws or problems in the design. Once the pattern has been approved and all problems have been corrected, it can be sent to production. Sample makers work for design studios, fashion houses, retail companies, apparel and manufacturing companies, textile companies, and independent designers. 
Becoming a Sample Maker :
Because of the nature of the job, formal training is required to be successful at in this job. Employer's prefer to hire individuals that have several years of experience in the industry and/or a degree in fashion design, art with a fashion design focus, or a substantial amount of coursework in sewing or apparel construction.
Sample Maker Salaries:
Because sample maker is an entry-level position, the pay is very low. However, sample maker is just a stepping-stone to becoming an assistant designer, fashion designer, or other related position. Sample makers can earn as little as minimum wage up to $12 an hour (or more). Established sample makers and sample makers that work for large companies or established fashion houses typically earn much more than the average. An established sample maker is one that can sew several complicated garments in a single workday.
Job Trends for Sample Maker :
The Bureau of Labor Statistics does not report job trends for sample makers. However, the outlook for sample makers is likely similar to the outlook for fashion designers. Employment of fashion designers is expected to average 1 percent for the 2008-2018 decade. Opportunities are available across the country, with the best opportunities offered in New York, Los Angeles, Las Vegas, Miami, Dallas, and Atlanta. If you're interested in working overseas, head to Milan, Paris, Rome, Hong Kong, Dubai, Tokyo, Barcelona, or Rio de Janeiro.