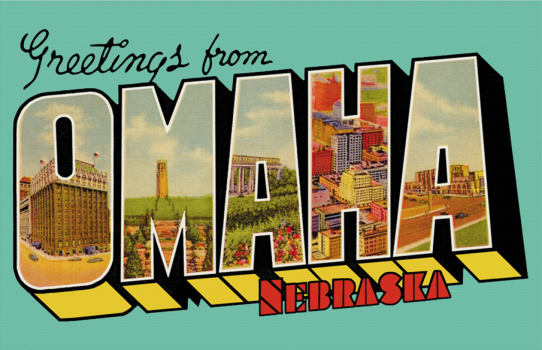 The Omaha Fashion Scene
With a population of more than 400,000, Omaha is the largest city in the state of Nebraska. The population has grown at a steady pace over the last three decades and so has the fashion scene. Over the years, the city has been the backdrop for such fashion events as Omaha Fashion Week and exclusive designer shows such as Summer of ROC. In addition to a growing number of fashion events, Omaha welcomes dozens of new boutiques each year that carry fashions by both local and nationally known designers. Head over to the eclectic Old Market Shopping District to find the most creative shops in the city.
Omaha is also home to other shopping venues that appeal to all styles and budgets. Crossroads Mall, Oak View Mall, One Pacific Place, Regency Court, and Rockbrook Village are just a few popular shopping venues. The number of fashion events each year and the wide variety of shopping venues make Omaha a great place to find opportunities to work, collaborate, and network.
Career Opportunities & Employers in Schools & Colleges:
Although Omaha fashion designers and fashion merchandisers work mostly in retail, other options are available for designers. Opportunities in apparel design, technical design, technical production, pattern making, and administration sales (textiles) are also possible. It's possible to find employment anywhere in the city, but try downtown Omaha and the major shopping districts listed above first for the best variety of opportunities.
Schools & Colleges Fashion Schools & Programs:
The state of Nebraska is home to 43 colleges and universities. Omaha is home to many of the state's traditional colleges and universities, but the top school for aspiring fashion designers and fashion merchandisers is located around 53 miles away in Lincoln. The University of Nebraska-Lincoln offers a Bachelor of Science in Textile and Apparel Design and a Master of Arts in Textile and Apparel Design. A Doctorate in Human Services with a specialization in Textiles, Clothing and Design is also available.
Employment and Salary Trends for Schools & Colleges:
As of July 2011, the Bureau of Labor Statistics had not reported employment or salary figures for Omaha fashion designers. Based on the number of retail venues, fashion events, and production facilities here, it's safe to assume that Omaha is home to dozens of salaried and self-employed fashion designers. Figures for fashion merchandisers have not been reported either, but a significant part of the job involves creating window displays and managing the overall look and feel of stores. More than 200 merchandise displayers live and work in the state of Nebraska. Around 170 live in the Omaha-Council Bluffs metropolitan area.
Nationwide, fashion designers average around $61,160. The lowest paid fashion designers average $32,150, and the highest paid salaried designers average $124,780 per year. Employment in the fashion industry overall is expected to grow by one percent for the 2008-2018 decade. Sewing and cutting jobs may decline as more designers and brands choose manufacturing companies overseas. However, employment of fashion designers is stable because many firms prefer to keep design work in house.
For more information about the fashion design and fashion merchandising industry, visit the Bureau of Labor Statistics at bls.gov.
Bureau of Labor Statistics Data
| | Number of jobs | Mean hourly pay | Mean annual pay | Job Outlook |
| --- | --- | --- | --- | --- |
| Fashion Job | | | | |