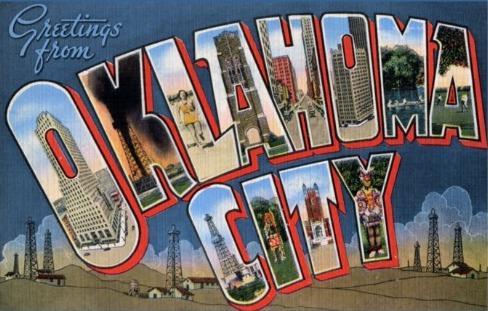 The Oklahoma City Fashion Scene
When it comes to fashion, Oklahoma City is happy to keep it casual, but always current. Classic pieces, flirty dresses, and the designer jeans and t-shirt look are common here and these styles are easy to find. Oklahoma City is home to a number of malls ranging from budget to premier. Quail Springs Mall is home to more than 160 stores such as Express, Forever 21, and Wet Seal, while the upscale 1 million square foot Penn Square Mall has more than 150 shops from Ann Taylor to Zales.
In addition to a stable retail industry, aspiring fashion designers and fashion merchandisers will have access to several fashion events such as Oklahoma City Fashion Week, and several schools in or near Oklahoma City that offer fashion programs. These include schools such as Oklahoma City Community College (OCCC) and the University of Central Oklahoma in Edmond
Career Opportunities & Employers in Oklahoma:
Oklahoma City fashion designers work in textiles, apparel production and design, and retail. Fashion merchandisers work mainly in retail. Some also work in promotions, buying, visual merchandising, and special events. Just about every city in the state offers opportunities to work in retail, but a greater variety of opportunities can be found in Oklahoma City and other principle cities such as Tulsa, Norman, Broken Arrow, and Lawton.  
Oklahoma Fashion Schools & Programs:
Oklahoma is home to 61 colleges and universities. The schools here are a mix of traditional universities, technical schools, and a few art and design schools. In Oklahoma, Oklahoma City Community College offers fashion, retailing, and merchandising courses and programs. In nearby Edmond (15 miles), the University of Central Oklahoma offers a Bachelor of Science in Fashion Marketing, and in Stillwater (65 miles), Oklahoma State University offers a Master of Science in Apparel Design and Production.
Employment and Salary Trends for Oklahoma:
Around 30 salaried fashion designers live in the state of Oklahoma and many more are self-employed. As of July 2011, the Bureau of Labor Statistics had not reported employment or salary figures for Oklahoma City fashion designers. Based on the city's population (nearly 600,000), the number of retail venues and fashion events, and the number of production facilities and design studios, it's safe to assume that Oklahoma City is home to a sizable population of salaried and self-employed fashion designers.
Salaried Oklahoma fashion designers earn around $26,260. Self-employed designers can make more or less depending on whether they own a boutique, their own line, or a production facility or design studio. Nationwide, fashion designers average around $61,160 per year. The lowest paid fashion designers average $32,150, and the highest paid salaried designers average $124,780 per year. Employment of fashion designers across the nation is expected to grow by one percent between 2008 and 2018.
Figures for fashion merchandisers have not been reported either, but a significant part of the job involves creating window displays and managing the overall look and feel of stores. Around 300 window merchandisers live in the state of Oklahoma. Nearly 100 live in Oklahoma City.
For more information about the fashion design and fashion merchandising industry, visit the Bureau of Labor Statistics at bls.gov.
Bureau of Labor Statistics Data
| | Number of jobs | Mean hourly pay | Mean annual pay | Job Outlook |
| --- | --- | --- | --- | --- |
| Fashion Job | | | | |