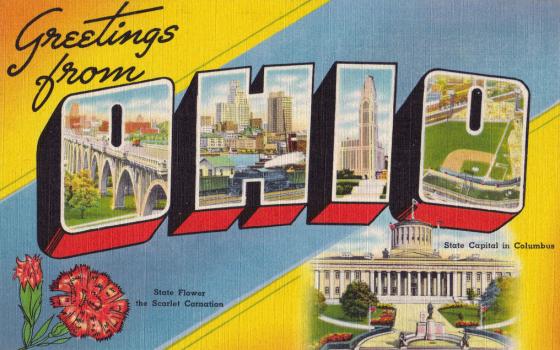 Overview
When it comes to fashion, Ohio has great potential. Thanks to major cities like Columbus (the nations 15th largest city), Cleveland, and even Cincinnati, Ohio may very well end up on the list of the most fashionable Midwestern destinations. For starters, Limited Brands, Inc., which owns Victoria Secret, Henri Bendel, and of course, the trendy Limited stores, is headquartered in Columbus. Next, Columbus, Cleveland, and Cincinnati have their own spectacular Fashion Weeks. And finally, Ohio is home to several of the nation's top art schools—the Cleveland Institute of Art and Columbus College of Art and Design. These notable art and design schools offer degrees in several areas of fashion design. 
To get started on a career in fashion in the state of Ohio, you'll need talent and training. Fashion design employers, and many fashion merchandising employers, prefer candidates with a two- to four-year degree. Once you've conquered this hurdle, you will be well on your way to becoming a part of an industry that is expected to continue to grow over the next several years.
Career Opportunities & Employers in Ohio:
Ohio fashion designers work in a variety of fields from textile artist to designer to fashion director. They may also have their own line or manage their own shop. Fashion merchandisers may work in product development, production, marketing, or sales. Some are also consultants and many may also work in visual merchandising for department stores, boutiques, or designer studios. Fashion jobs are plentiful in the state's principle cities including Columbus, Cleveland, Cincinnati, Toledo, Akron, and Dayton. 
Ohio Fashion Schools & Programs:
Whether you're planning to start your own line or work for a top designer or in textiles, you'll need training. Most employers prefer a two- or four-year degree from an accredited college. Fortunately, the National Association of Schools of Art and Design accredits approximately 300 postsecondary institutions with programs in art and design and some are located in the state of Ohio. These schools typically award degrees in both fashion design and fashion merchandising. In many cases, the degree is combined into one.
As mentioned earlier, two of the top art and design schools in the state are the Cleveland Institute of Art and Columbus College of Art and Design. The Cleveland Institute of Art offers several unique degree programs such as fiber and material studies and jewelry and metals. Columbus College of Art offers a degree in fashion design. Many graduates from this program are independent designers or they work for Limited Brands, Abercrombie & Fitch, Ann Taylor, Tommy Hilfiger, Nautica, or Pepe Jeans of London.
Other Ohio schools that offer fashion design and fashion merchandising programs are:
Bowling Green State University, Bowling Green
Kent State University—The Shannon Rodgers and Jerry Silverman School of Fashion Design and Merchandising, Kent
University of Akron, Akron
University of Cincinnati, Cincinnati
Virginia Marti College of Art and Design, Lakewood
If you're interested in a career in fashion design or fashion merchandising, enroll in a fashion design or fashion merchandising degree program at any of the colleges listed above or one that you find on your own. If you are interested starting your own line or business, consider combining your fashion degree with a business or marketing degree. Most traditional universities offer marketing and business degrees, while most art and design schools do not. You can take business courses at another school while completing your fashion program or you can wait until you have completed your degree to enroll in a full-time business or marketing degree program.
For more information about the fashion design and fashion merchandising industries, visit the Bureau of Labor Statistics at Bls.gov.
Employment and Salary Trends for Ohio:
Most Ohio fashion designers and fashion merchandisers live in major cities such as Columbus, Cleveland, and Cincinnati. They work as textile artists, fashion directors, designers, strike off artists, consultants, weavers, and in other related professions. There are 310 salaried fashion designers living in Ohio, from only 90 in 2006. This rapid growth is the result of Ohio's emerging fashion scene and the high number of retail stores and companies located in the state The average salary is on the rise too. In 2006, the average salary for Ohio fashion designers was $51,100. In just a few short years the average salary jumped to $67,890.
As of May 2008, the mean annual wage for fashion designers nationwide was $61,160. The lowest paid fashion designers earned an average annual salary of $32,150 and the highest paid fashion designers earned $124,780 per year. Because many fashion designers are self-employed, salaries may vary greatly. It's not unusual for a top fashion designer to earn millions per year
Employment and salary figures for fashion merchandisers have not been reported by the Bureau of Labor Statistics, but a significant part of the job involves working with window and store displays. There are 1,960 merchandise displayers living in Ohio, up from 1,650 in 2006. Fashion merchandisers also work as sales associates, store managers, account managers, buyers, fashion show coordinators, personal shoppers, and in other similar positions.
Overall employment in the fashion industry is expected to grow by one percent for the 2008-2018 decade. Sewing and cutting jobs may decline as more and more designers and brands choose manufacturing companies overseas. However, employment of fashion designers is stable because many firms prefer to keep design work in house.
Bureau of Labor Statistics Data
| | Number of jobs | Mean hourly pay | Mean annual pay | Job Outlook |
| --- | --- | --- | --- | --- |
| Fashion Job | | | | |