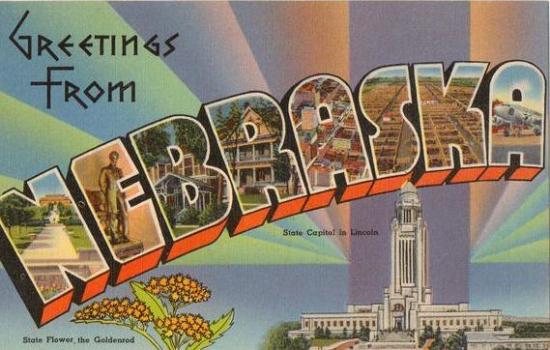 Overview
Nebraska has it's fair share of malls, but local fashionistas swear by the state's large collection of thrift stores and consignment shops where you can find everything from vintage hats and gowns to grunge-era gear and more. Because this state is nuts about thrift stores, the ensembles you'll run into on the streets of Omaha or Lincoln will range from bizarre to funky. This is what makes Nebraska's fashion scene so special.
For the rest of the population, malls, boutiques, and department stores are the way to go. They prove that you can still be fashionable, without being too over the top. Popular shopping venues in Nebraska are Oak View Mall in Omaha, the Old Market Arts and Entertainment District, also in Omaha, and Westfield Gateway Shopping Center in Lincoln. The stores located here, and many other shopping venues across the state, are also great places to work while completing your fashion program or while you're waiting for your big break.
The fashion scene is alive across the state, but its especially vibrant in principle cities such as Omaha, Lincoln, Bellevue, and Grand Island.
Career Opportunities & Employers in Nebraska:
While the Bureau of Labor Statistics has not reported employment figures for designers and merchandisers, this doesn't mean they don't exist here. Nebraska fashion designers and fashion merchandisers work in retail, technical production, sample design, pattern making, and more. Some Nebraska designers are independent contractors, while others manage their own shops, design studios, or brands. Many entry-level designers may also work for seasoned designers or merchant wholesalers.
Nebraska fashion merchandisers work in areas such as product development, production, marketing, and sales. Many also work exclusively in visual merchandising for retail stores or fashion houses. Fashion design and merchandising graduates can find work in just about any major city, but explore the top four first to see what they have to offer.
Nebraska Fashion Schools & Programs:
Most employers prefer a two- or four-year degree from an accredited college, whether you choose to pursue a career in fashion merchandising or fashion design. Fortunately, the National Association of Schools of Art and Design accredits approximately 300 postsecondary institutions with programs in art and design, so there are many programs to choose from. These schools typically award degrees in either fashion design or fashion merchandising or both.
The University of Nebraska in Lincoln is the number one choice for aspiring fashion designers and merchandisers living in Nebraska. The University of Nebraska offers a Bachelor of Science and a Master of Arts in Textile and Apparel Design. If you want to go all the way, a Doctorate in Human Services with a specialization in Textiles, Clothing and Design is also on the menu.
For more information about the fashion design and fashion merchandising industries, visit the Bureau of Labor Statistics at Bls.gov.
Employment and Salary Trends for Nebraska:
As of July 2011, the Bureau of Labor Statistics had not reported recent employment and salary figures for Nebraska fashion designers or fashion merchandisers in any state. However, retail fashion merchandisers often work with window and store displays. Around 220 window merchandisers (visual merchandisers) work in Nebraska today, down from 450 in 2006.
Overall employment in the fashion industry is expected to grow by one percent for the 2008-2018 decade. Sewing and cutting jobs may decline as established designers and brands choose manufacturing companies overseas. However, employment of fashion designers is stable because many firms prefer to keep design work in house.
As of May 2008, the mean annual wage for fashion designers overall was $61,160. The lowest paid fashion designers earned an average annual salary of $32,150 and the highest paid fashion designers earned $124,780 per year. Because many fashion designers are self-employed, salaries may vary greatly. It's not unusual for a top fashion designer to earn millions per year.
Bureau of Labor Statistics Data
| | Number of jobs | Mean hourly pay | Mean annual pay | Job Outlook |
| --- | --- | --- | --- | --- |
| Fashion Job | | | | |