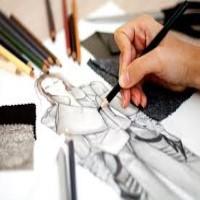 Founded in 1944, the National Association of Schools of Art and Design (NASAD) "establishes national standards for undergraduate and graduate degrees and other credentials." The association has around 339 accredited institutional members that obtained membership through the peer review process of accreditation. NASAD describes the process in detail in its handbook, but in simple terms, the process has three major components:
A self-evaluative description (self-study) of the institution or unit
An on-site review by a team of evaluators
Judgment by an accreditation decision-making body, normally called a Commission
"Accreditation reviews focus on educational quality, institutional integrity, and educational improvements," says NASAD. Although Institutional Membership is the highest membership level, there are three membership categories, plus an optional Individual Membership for artists/designers, educators, or other individuals. NASAD describes the three membership categories as follows:
1. Institutional Membership signifies accreditation. Institutions eligible to apply for Membership include independent art/design schools, colleges, universities, two-year institutions, and institutions offering graduate work only. Institutions may be degree- and/or non-degree-granting.
2. Associate Membership is granted to baccalaureate and/or graduate degree-granting institutions, community/junior colleges, and postsecondary non-degree-granting institutions applying for the first time that meet all curricular standards and a substantial portion of all other standards of the Association, and show promise of being able to meet completely all of the Association's standards applicable to art/design curricula offered by the institution. Accreditation with Associate Membership is valid for up to five years. At the end of this period, such institutions will be required to satisfy all criteria for Membership in the Association.
3. Membership is granted to institutions meeting all of the standards of the Association. Institutions approved for Membership are granted five-year periods of accreditation. At the end of five years, such institutions are expected to apply for renewal of Membership. Institutions approved for renewal of Membership are granted ten-year periods of accreditation.
Although other recognized accrediting agencies exist, NASAD is the only accrediting agency covering the entire field of art and design recognized by the U.S. Department of Education. This, along with a rigorous accreditation process, makes NASAD accreditation the most prestigious seal of approval an art and design school can achieve. As such, many NASAD-accredited schools rank among the top colleges and universities in the nation. The following schools or fashion schools are just a few that offer NASAD-accredited programs. Many of these schools are even charter members.
Academy of Art University, San Francisco, CA
Auburn University, Auburn, AL
California College of the Arts, San Francisco, CA
Cleveland School of Art, Cleveland, OH
Columbus College of Art and Design, Columbus, OH
Fashion Institute of Design and Merchandising (FIDM), LA, Irvine, San Diego, San Francisco, CA
Fashion Institute of Technology (FIT), New York, NY
Kansas City Art Institute (KCAI), Kansas City, MO
Maryland Institute College of Art (MICA), Baltimore, MD
Massachusetts College of Art and Design (MassArt), Boston, MA
Moore College of Art and Design, Philadelphia, PA
Otis College of Art and Design, Los Angeles, CA
Parsons The New School for Design, New York, NY; Paris, France
Pratt Institute, Brooklyn, NY
Rhode Island School of Design, Providence, RI
School of the Art Institute of Chicago, Chicago, IL
Syracuse University, Syracuse, NY
University of Alabama, Tuscaloosa, AL
University of Cincinnati, Cincinnati, OH
University of North Texas, Denton, TX
Washington University, St. Louis, MO
Don't see the fashion school you're interested in? Use the NASAD Directory Search to find out if a school is NASAD-accredited. Scroll to the bottom of the page for the fastest search. 
Sources
National Association of Schools of Art and Design (NASAD). NASAD, 2015. Web. 21 Sept. 2015.