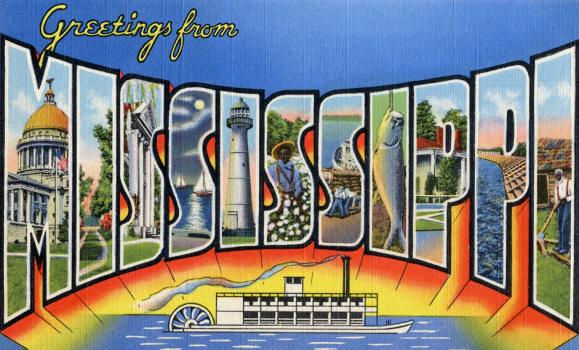 Overview
The Mississippi fashion scene is a bit more subdued than other places like Florida, Texas, and Georgia, but it's still well worth the coverage. Mississippi residents dress for the hot, humid weather most of the year, but when the temperatures dip below 70, out come the light jackets and sweaters. The folks here never have to worry about heavy coats, scarves, and gloves though. The temperatures rarely drop below 40—even during the winter months. This makes shopping easy, and shop they do!
To keep up with the latest trends, Mississippians attend some of the states top fashion events such as Mississippi Fashion Week or they'll head to one of the areas popular shopping malls. Two great examples of what Mississippi has to offer fashionistas, aspiring designers, and merchandisers-in-training are Edgewater Mall in Biloxi and Northpark Mall in Ridgeland. Edgewater Mall is the largest enclosed mall on the Mississippi Gulf Coast and home to 90 specialty shops. Northpark Mall is a large enclosed mall with more than 100 retail shops under one roof.
The state's malls are great places to work while attending school or even after graduating while you wait for your big break. They offer a chance to check out the latest trends, see which trends stick and which ones don't, and to get to know the business from a retail standpoint. This experience can be a valuable tool if you decide to start your own line or shop. On the corporate side, fashion designers and merchandisers can find work as buyers or in administration. Other positions can be found in areas such as textile design, production, and pattern making.
Fashion designers and fashion merchandisers may find positions in most major cities including Jackson, Gulfport, Southaven, Hattiesburg, or Biloxi.
Career Opportunities & Employers in Mississippi:
As mentioned earlier, Mississippi fashion designers and fashion merchandisers will have no problems finding work in retail. Other jobs for fashion designers are open in technical production, sample design, pattern making, and more. Some Mississippi designers are independent contractors, while others manage their own shops, design studios, or brands. Many entry-level designers may work for seasoned designers or even merchant wholesalers.
Fashion merchandisers work in areas such as product development, production, marketing, and sales. Many also work exclusively in visual merchandising for retail stores or fashion houses. Fashion design and merchandising graduates can find work in just about any major city, but explore Jackson (pop. 173,514) first to see what it has to offer.
Mississippi Fashion Schools & Programs:
Not every major fashion designer has a degree, but most salaried designers do. Most employers prefer a two- or four-year degree from an accredited college. The National Association of Schools of Art and Design accredits approximately 300 postsecondary institutions with programs in art and design, so you'll find plenty of programs to choose from. These schools typically award degrees in both fashion design and fashion merchandising. Two of the top Mississippi schools for fashion are the University of Southern Mississippi in Hattiesburg and Hinds Community College in Utica.
The University of Southern Mississippi offers a Bachelor of Science in Fashion Merchandising and Apparel Studies. Hinds Community College offers an Associate of Applied Science in Fashion Design, Fashion Merchandising, and Fashion Marketing. Programs are offered at the Raymond, Hattiesburg, and Vicksburg/Warren campuses.
For more information about the fashion design and fashion merchandising industries, visit the Bureau of Labor Statistics at Bls.gov.
Employment and Salary Trends for Mississippi:
As of July 2011, the Bureau of Labor Statistics had not reported recent employment and salary figures for designers or fashion merchandisers. However, retail fashion merchandisers often work with window and store displays. Around 430 window merchandisers (visual merchandisers) work in Mississippi today, down from 500 in 2006.
Overall employment in the fashion industry is expected to grow by one percent for the 2008-2018 decade. Sewing and cutting jobs may decline as established designers and brands choose manufacturing companies overseas. However, employment of fashion designers is stable because many firms prefer to keep design work in house.
As of May 2008, the mean annual wage for fashion designers overall was $61,160. The lowest paid fashion designers earned an average annual salary of $32,150 and the highest paid fashion designers earned $124,780 per year. Because many fashion designers are self-employed, salaries may vary greatly. It's not unusual for a top fashion designer to earn millions per year.
Bureau of Labor Statistics Data
| | Number of jobs | Mean hourly pay | Mean annual pay | Job Outlook |
| --- | --- | --- | --- | --- |
| Fashion Job | | | | |