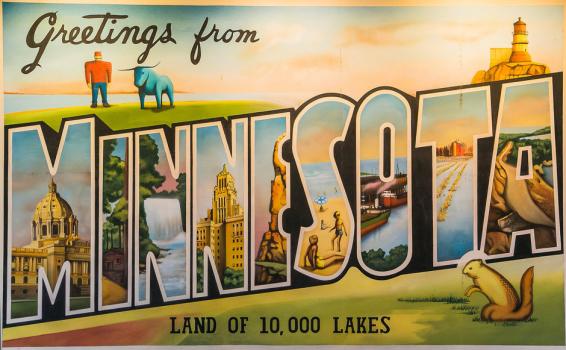 Overview
The state of Minnesota is home to around 100 salaried fashion designers and possibly hundreds of independent designers. These individuals play a major role in the state's fashion scene by starting trends, embracing trends that come their way from the runways of New York and Paris, and by helping individuals find their own style. Take a stroll around Minneapolis, the state's most fashionable city, and you'll see styles from bohemian to boutique chic to business casual. St. Paul, Duluth, and Rochester also have their fair share of fashion denizens, with styles ranging from sporty to hip to sophisticated.
In addition to having a good grasp of what it means to be fashionable, Minnesota residents also have access to dozens of fashion events each year. Minneapolis Fashion Week (MNfashion Week) is the state's most high profile fashion event. The event allows local designers and boutiques to present their best fashions. Parties, in-store events, and discussions are all part of his annual event. Other events include University of Minnesota Senior Fashion Show and the 50-year old Ebony Fashion Fair Show has events in Minnesota.
If you're into fashion and you want to make a career of it, Minnesota can be a great place to train, secure your first job, or start a business. The state is home to a number of schools that provide instruction in the technical and creative aspects of fashion design. Talent is important though, so before applying to any given program, make sure you're prepared to bring your A game.
Career Opportunities & Employers in Minnesota:
Minnesota's fashion designers may have their own shops or brands, they may work for other designers, they work for apparel manufacturers or they may work for apparel, piece goods, and notions merchant wholesalers. They may work in textile design, technical production, apparel design, pattern making and administrative sales. Fashion merchandisers may work in product development, production, marketing, and sales. Many also work in visual merchandising for retail stores or fashion houses. Fashion design and merchandising graduates can find work across the state, but many jobs are located in principle cities such as Minneapolis, St. Paul, Duluth, Rochester, and Bloomington.
Minnesota Fashion Schools & Programs:
The National Association of Schools of Art and Design accredits approximately 300 postsecondary institutions with programs in art and design. Some are located in the state of Minnesota and most award degrees in fashion design and fashion merchandising. Minnesota schools that offer fashion design and fashion merchandising programs are:
Minneapolis Community & Technical College, Minneapolis
University of Minnesota, College of Design, Minneapolis
If you're interested in a career in fashion design or fashion merchandising, the first step is to enroll in a fashion design or fashion merchandising degree program. If you want to start your own business, consider combining your degree with a business or marketing degree. Most universities offer marketing and business degrees, while most art and design schools do not. You may choose to take business courses at another school while completing your fashion program or you can wait until you have completed your degree to enroll in a full-time business or marketing degree program.
For more information about the fashion design and fashion merchandising industries, visit the Bureau of Labor Statistics at Bls.gov.
Employment and Salary Trends for Minnesota:
As mentioned earlier, Minnesota is home to around 100 salaried fashion designers. These individuals work in areas such as textile design, technical production, apparel design, and pattern making. The number of salaried fashion designers living in Minnesota hasn't changed since 2006. This is good news, because many industries have actually lost jobs each year between 2006 and 2011. The Bureau of Labor Statistics has not reported employment and salary figures for fashion merchandisers, but a significant part of the job involves working with window and store displays. There are 1,650 merchandise displayers living in Minnesota.
Overall, employment in the fashion industry is expected to grow by one percent for the 2008-2018 decade. Sewing and cutting jobs may decline as more and more designers and brands choose manufacturing companies overseas. However, employment of fashion designers is stable because many firms prefer to keep design work in house.
As of May 2008, the mean annual wage for fashion designers nationwide was $61,160. The lowest paid fashion designers earned an average annual salary of $32,150 and the highest paid fashion designers earned $124,780 per year. Minnesota fashion designers averaged $57,460 in 2009, up from $55,250 in 2006. Because many fashion designers are self-employed, salaries may vary greatly. Just think, a top fashion designer can earn millions per year.
Bureau of Labor Statistics Data
| | Number of jobs | Mean hourly pay | Mean annual pay | Job Outlook |
| --- | --- | --- | --- | --- |
| Fashion Job | | | | |