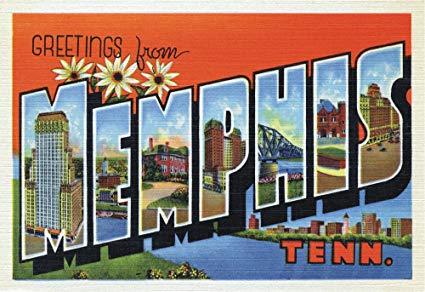 The Memphis Fashion Scene
Memphis might be one of the most laid-back cities on the map, but this friendly town of more than 680,000 knows a thing or two about fashion. For starters, Memphis is home to Mid-South Fashion Week (MSFW). This fashion extravaganza features both established and up-and-coming designers, makeup artists, photographers, and hairstylists. MSFW is sponsored by the likes of Dereon Footwear (Beyonce Knowles' shoe brand), BCBGeneration, and many other recognized names in the industry. Other fashion events such as Southern Women's Show, vintage fashion shows, and bridal shows occur all year long.
Memphis is also home to hundreds of shopping venues from small boutiques to large shopping malls. The upscale Oak Court Mall (60 shops), Raleigh Springs Mall (70+ stores), and Wolfchase Galleria (130+ stores) are just a few popular places to shop. These and other venues offer plenty of employment opportunities for both fashion design and fashion merchandising graduates.
While Memphis's retail industry offers plenty of employment opportunities for fashion designers and fashion merchandisers, the city is also offers access to several fashion programs that can lead to a career in fashion design or fashion merchandising. The University of Memphis is a popular choice.
Career Opportunities & Employers in Tennessee:
Memphis fashion designers may work in retail, technical production, pattern making, or administration sales. Many are self-employed designers or shop owners. Fashion merchandisers work mostly in retail, as well as promotions, buying, and visual merchandising. Employment opportunities can be found in department stores, retail shops, textile manufacturing facilities, production studios, design studios, and corporate offices across the city and in the surrounding areas.
Tennessee Fashion Schools & Programs:
Tennessee is home to 106 colleges and universities. This is slightly higher than the national average of 88. The state offers a mix of traditional universities, technical schools, and art and design schools. In Memphis, the University of Memphis offers several programs including fashion merchandising, fashion design, and fashion and home furnishings. Lambuth University of Jackson offers a degree in fashion merchandising and dozens of fashion design courses. Jackson is located roughly 80 miles from Memphis.
Employment and Salary Trends for Tennessee:
As of July 2011, the Bureau of Labor Statistics had not reported employment or salary figures for Memphis fashion designers. However, the state of Tennessee is home to around 40 salaried fashion designers. Based on the number of retail venues, fashion events, and design studios here, it's safe to assume that there are hundreds of self-employed designers living in the state, especially in Memphis—the largest city in Tennessee. Employment of fashion designers across the nation is expected to grow by 1 percent between 2008 and 2018. Tennessee fashion designers average around $62,410 per year. Nationwide, fashion designers average around $61,160. The lowest paid fashion designers average $32,150, and the highest paid salaried designers average $124,780 per year.
Figures for fashion merchandisers have not been reported either, but a significant part of the job involves creating window displays and managing the overall look and feel of stores. More than 1,000 salaried merchandise displayers work in the state of Tennessee. Nearly 300 live in Memphis.
For more information about the fashion design and fashion merchandising industry, visit the Bureau of Labor Statistics at bls.gov.
Bureau of Labor Statistics Data
| | Number of jobs | Mean hourly pay | Mean annual pay | Job Outlook |
| --- | --- | --- | --- | --- |
| Fashion Job | | | | |